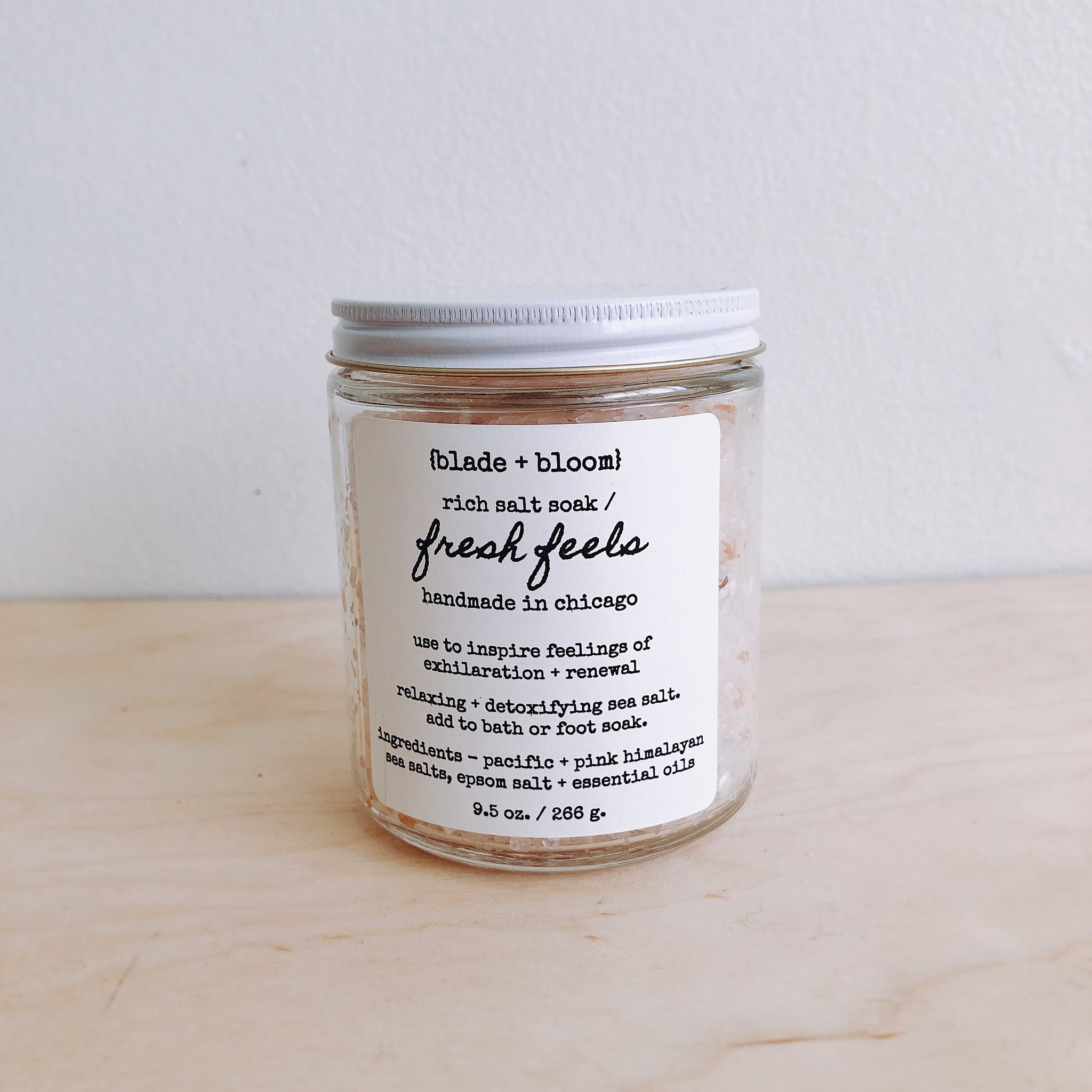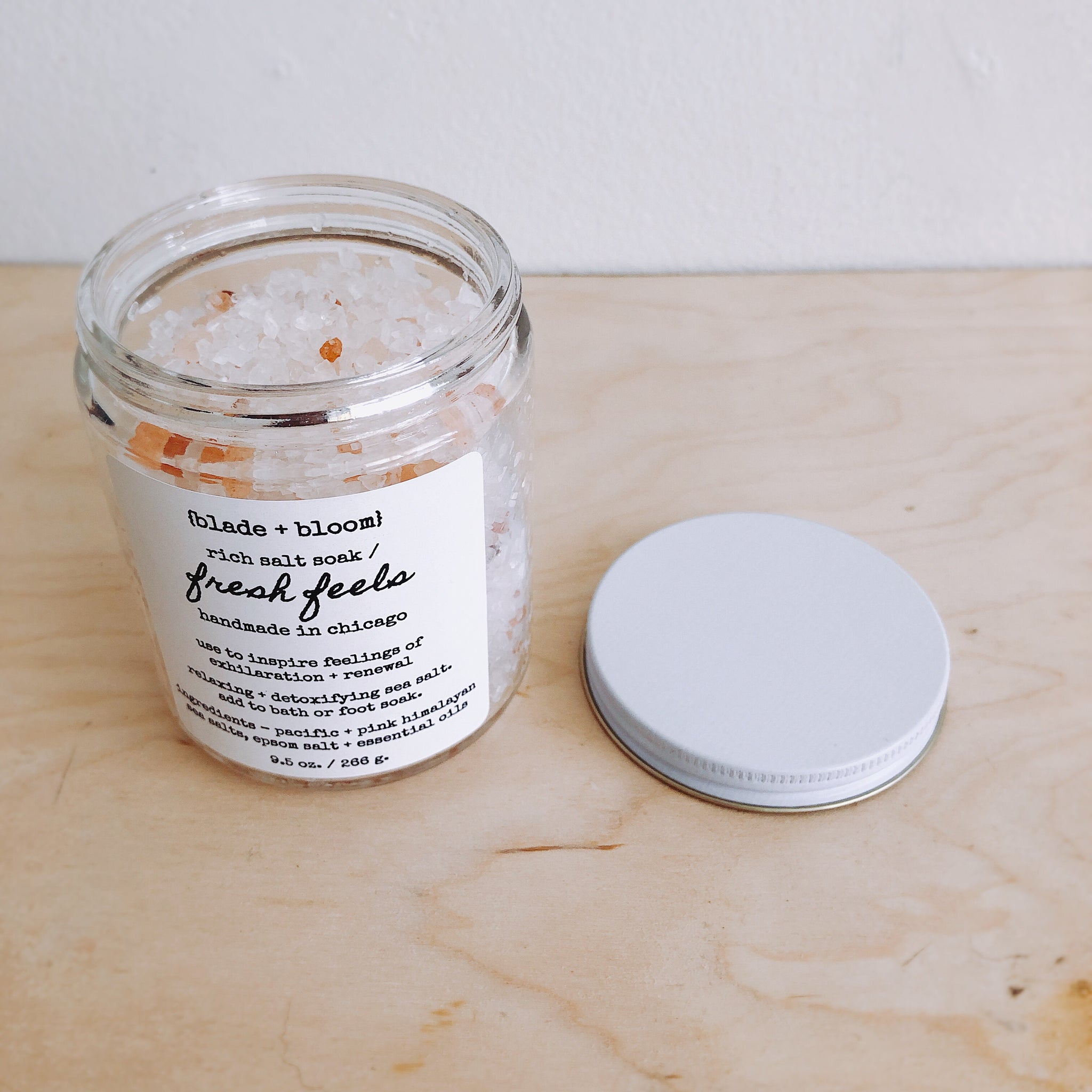 rich salt soak / fresh feels
relaxing + detoxifying sea salt. add to bath or foot soak.
calming aromatherapy scent fresh feels: use to inspire feelings of exhilaration + renewal
ingredients - pacific + pink himalayan, sea salts, epsom salt, lavender, rose geranium, cedarwood + lemongrass essential oils
9.5 oz. / 266 g.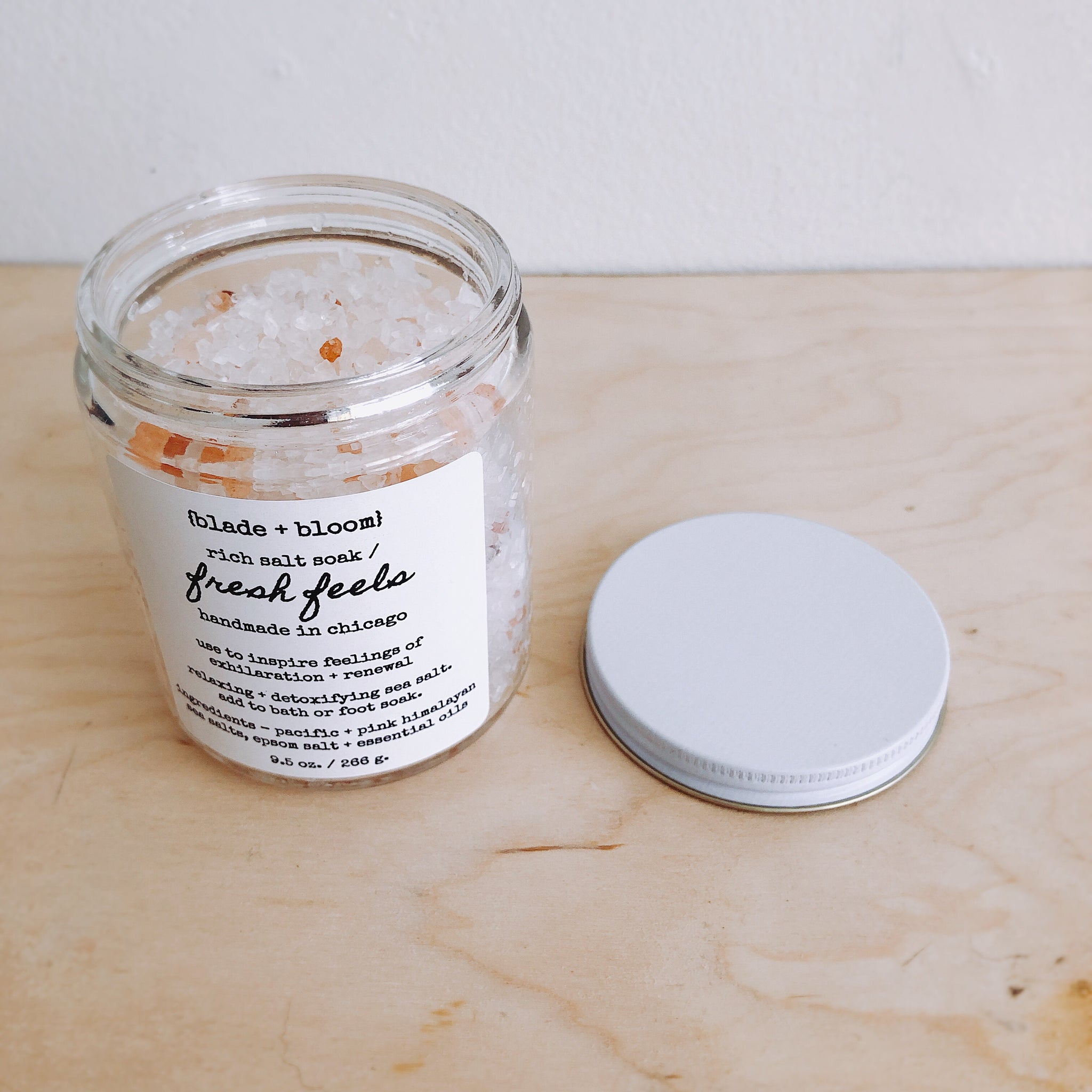 Fresh feels salt soak
I got these salt soaks as gifts for a bunch of people! They smelled so nice and were very pretty to look at. My mom and my friends love them! I will definitely plan on purchasing from blade and bloom again. You can really tell these products were made with love.
Perfect gift!!!
I sent this to a friend as a gift and she absolutely loved it! She loved the smell and the way it left her skin feeling smooth afterward, as well as the cute packaging and note it came with! The name "fresh feels" was perfect for what she needed. Thanks for making a great product!
So lovely!
A wonderful bath soak - smells amazing!
Bathtub bliss
I love everything about this — the smell, the texture, the way it dissolves in the tub. I may just decide to keep soaking in it until 2020 goes away!