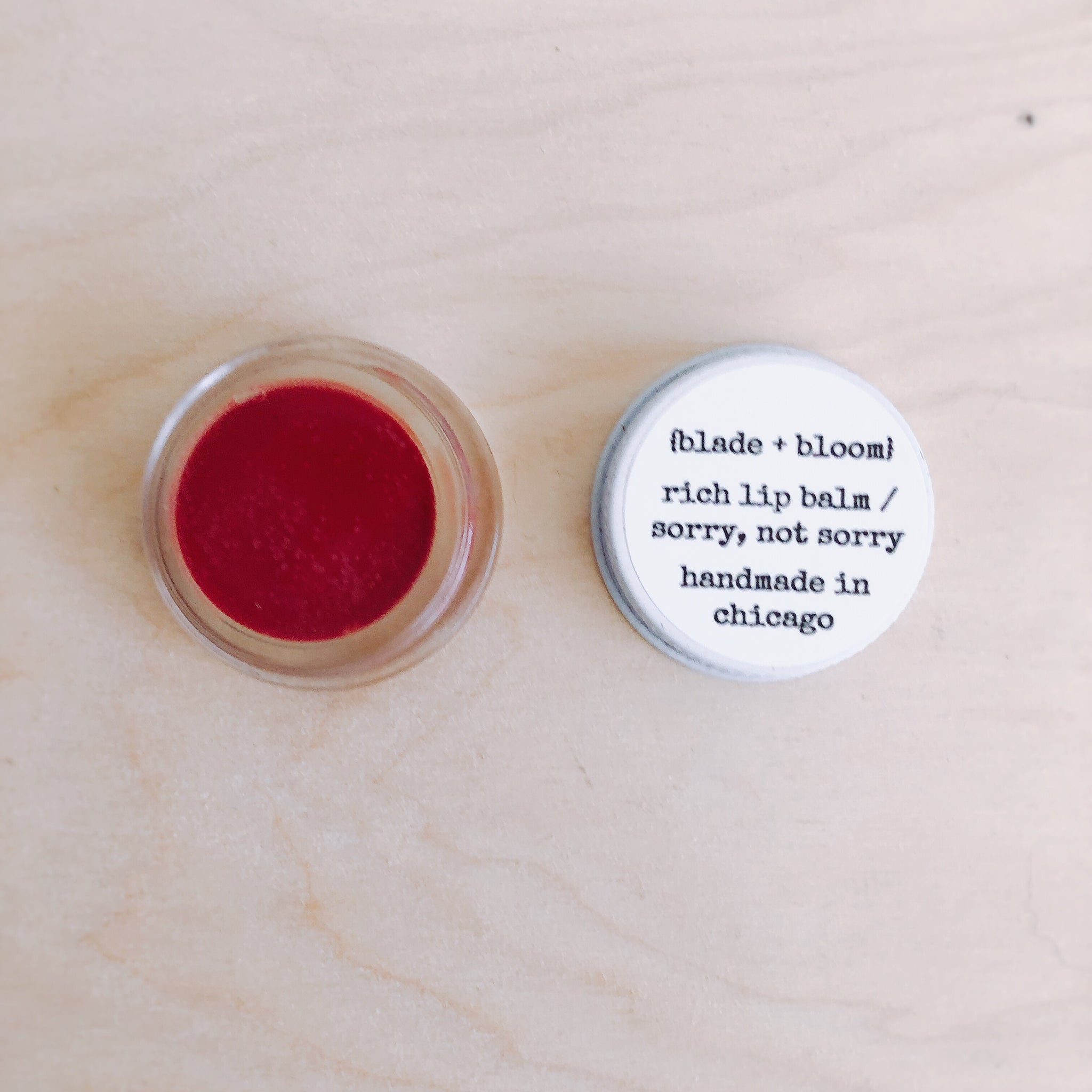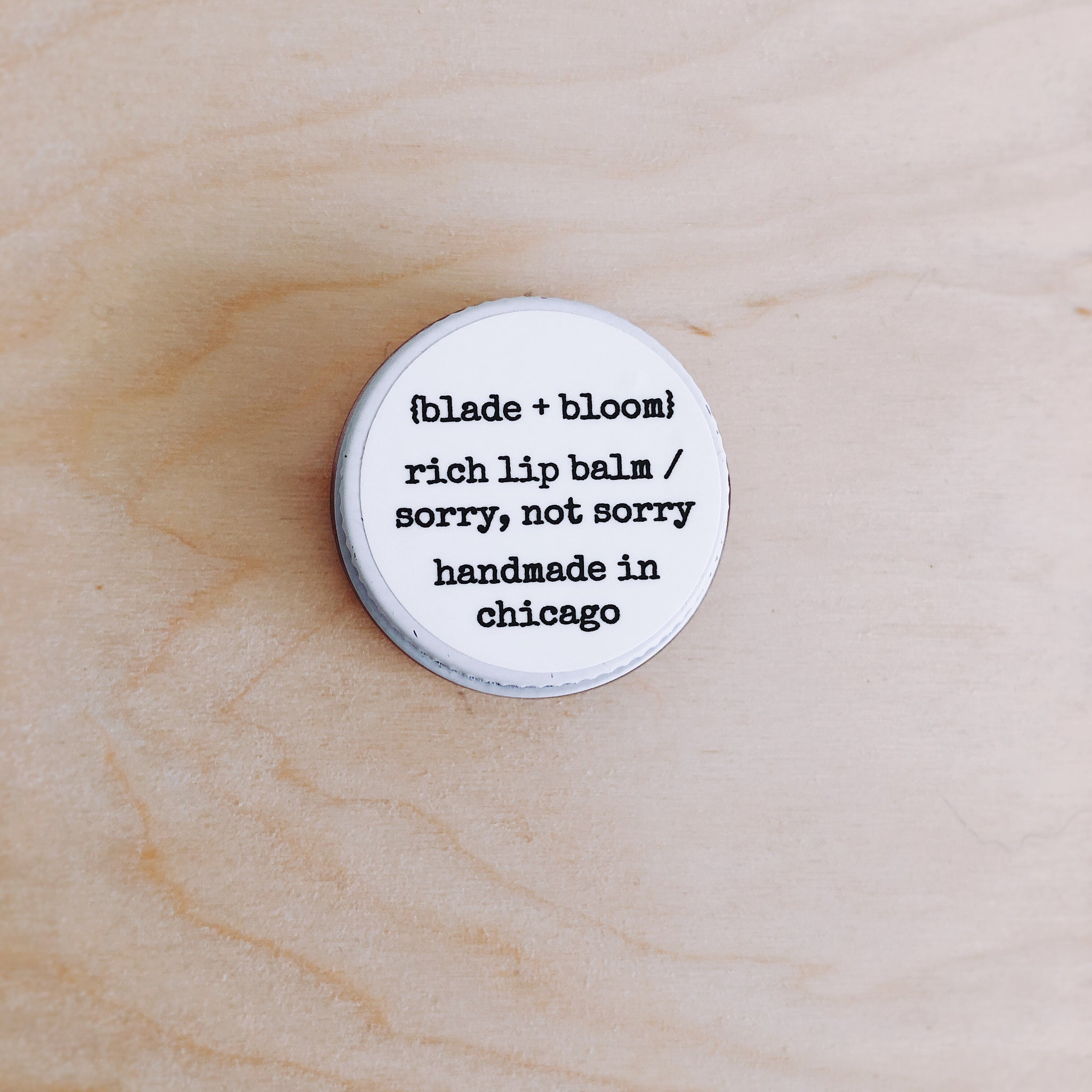 rich lip balm / sorry not sorry
super moisturizing vegan lip balm. goes on smooth without being sticky or greasy. sheer red tint.
tastes like: the opposite of an apology 
sorry not sorry is a biting blend of cinnamon + peppermint flavors
ingredients: virgin organic coconut + sweet almond oils, mango + cocoa butters, candelilla wax, cinnamon + peppermint essential oils, red iron oxide (natural colorant).
weight: .21 oz / 6 g.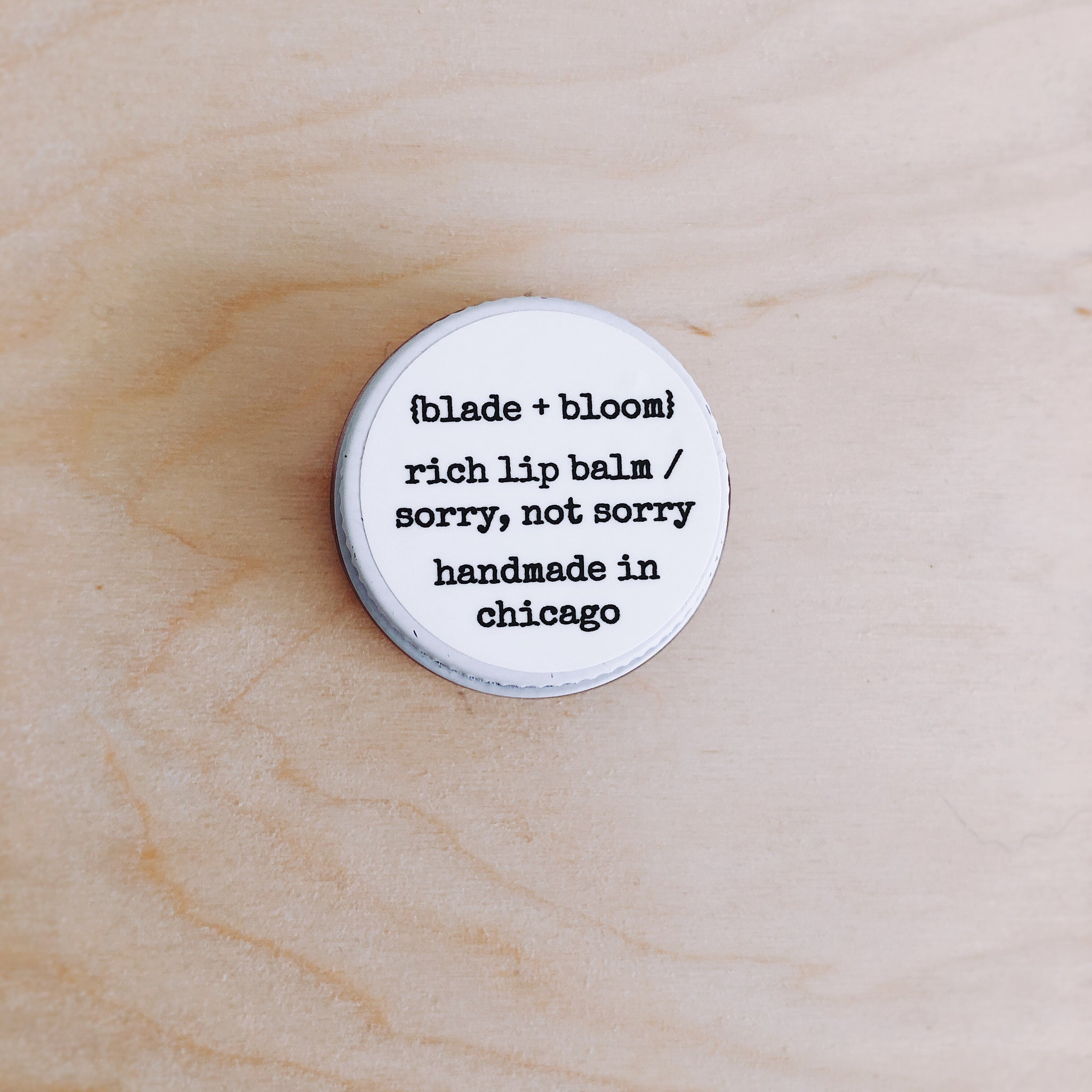 Perfect red
I absolutely love this tinted balm. It feels so natural and healthy on my lips and the red is so pretty - truly better than most of my lipsticks! The pot lasts quite awhile - as my first one is almost gone I'm ordering a second plus a third to gift my bff.
rich lip balm / sorry not sorry
I love this lip balm
This balm gives your lips a flushed tint of red - perfect for both no makeup and full makeup days. It smells amazing, and it feels great on my lips too.
rich lip balm / sorry not sorry