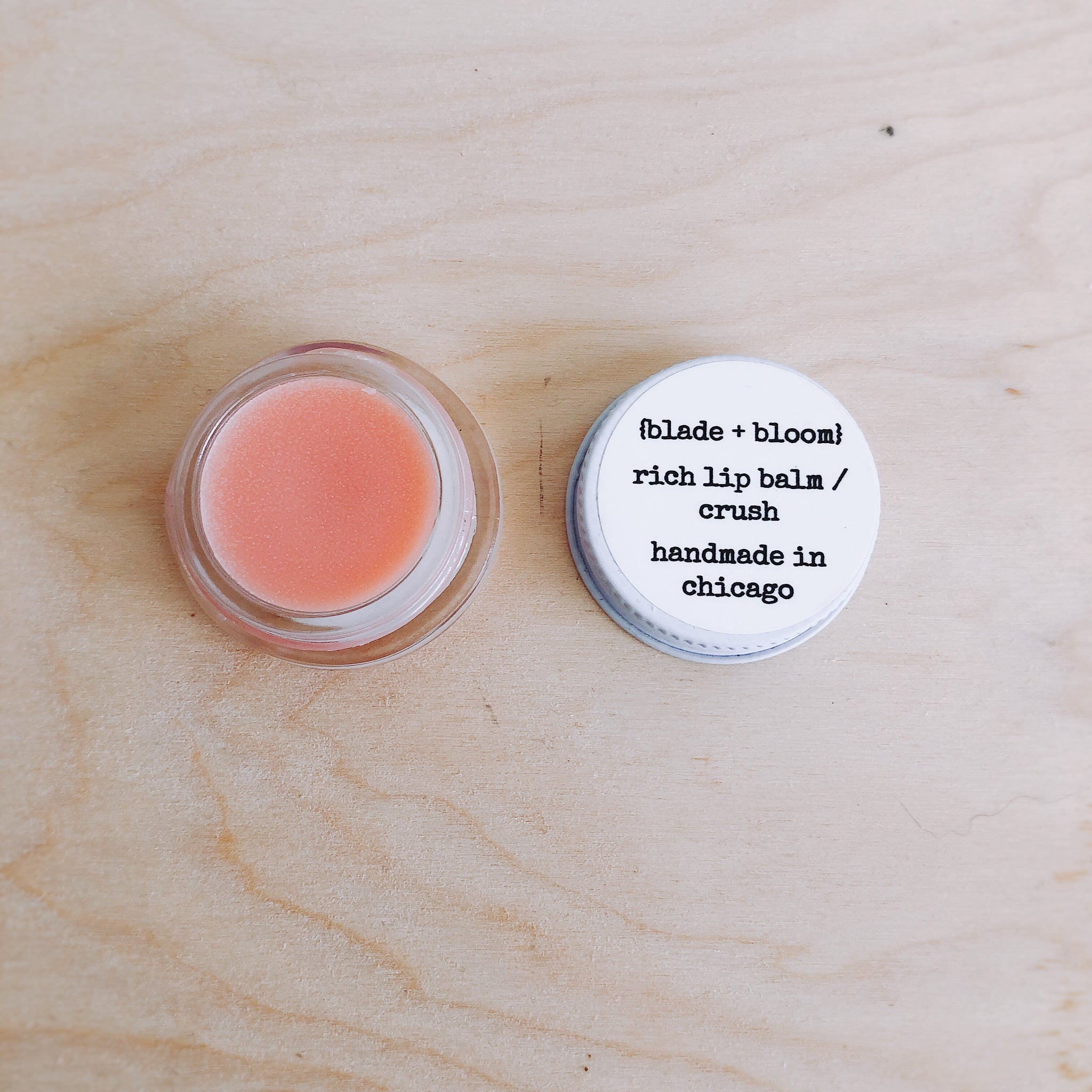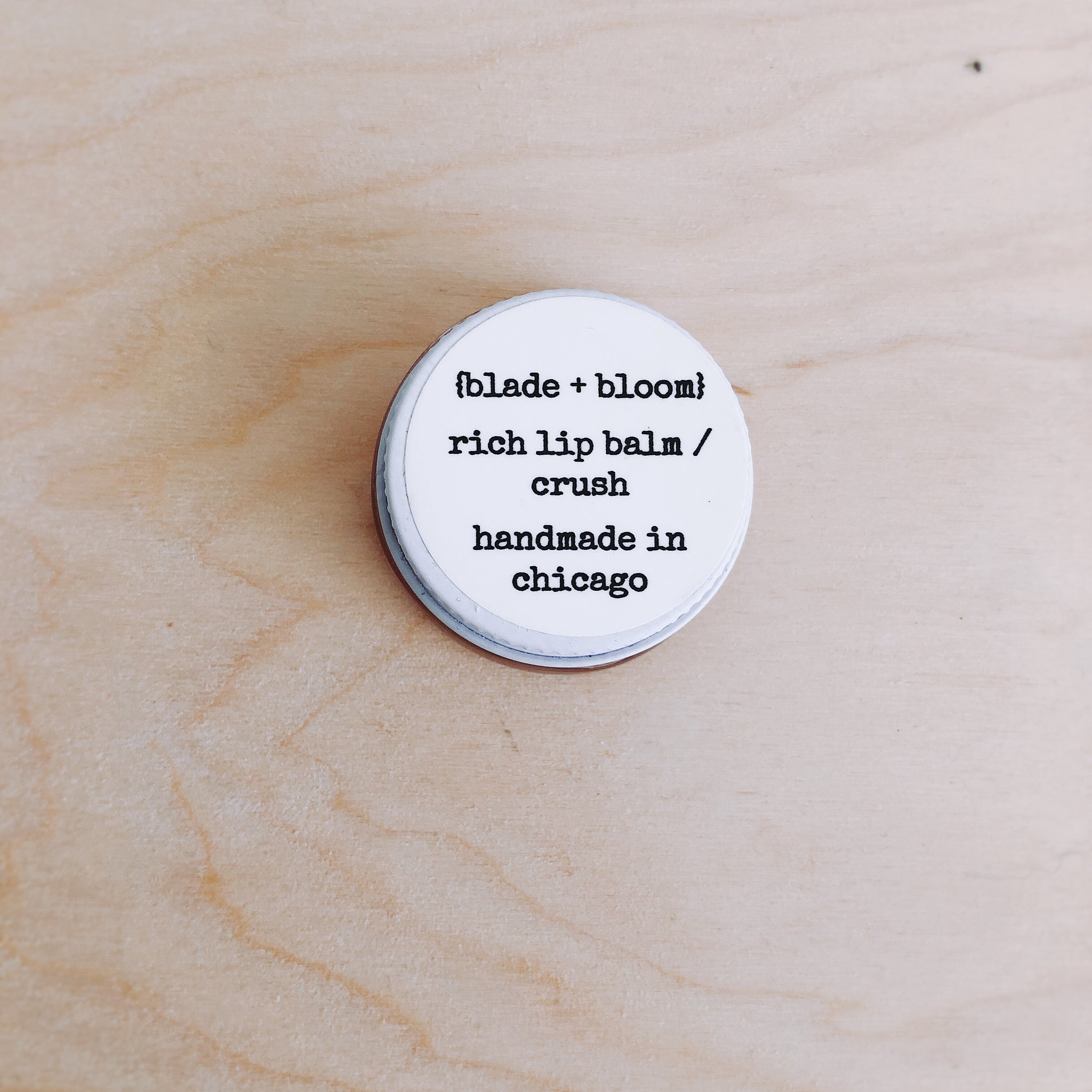 super moisturizing vegan lip balm. goes on smooth without being sticky or greasy. clear finish.
tastes like: falling in love
crush is a surprising blend of lavender + peppermint flavors
ingredients: virgin organic coconut + sweet almond oils, mango + cocoa butters, candelilla wax, lavender + peppermint essential oils, alkanet (natural colorant).
weight: .21 oz / 6 g.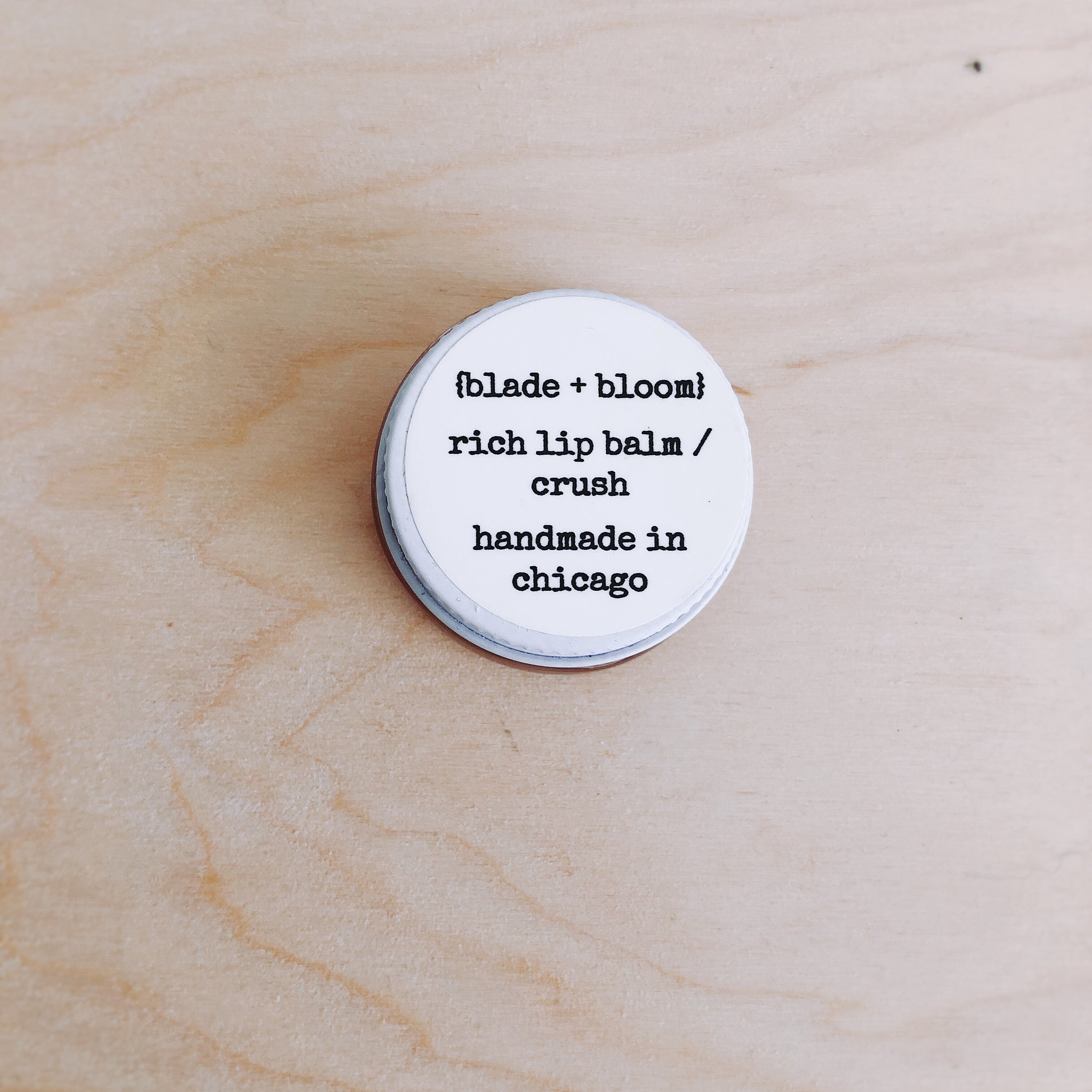 the best!
Kept one for myself and one as a gift! My friend gushed about how healing the balm is and great the flavor is- and I feel the same one. Love the color too. Makes my lips look and feel healthy!
Super soft lips!
This is the balm I've been looking for! A little truly goes a long way, my lips feel so soft and luxurious after use.
So refreshing!
I didn't realize how dry or chapped my lips were until I slathered some on - and now my lips feel tingly and smooth! Love the subtle scent too. Can't wait to try "sorry not sorry" once that one is available because I love cinnamon!