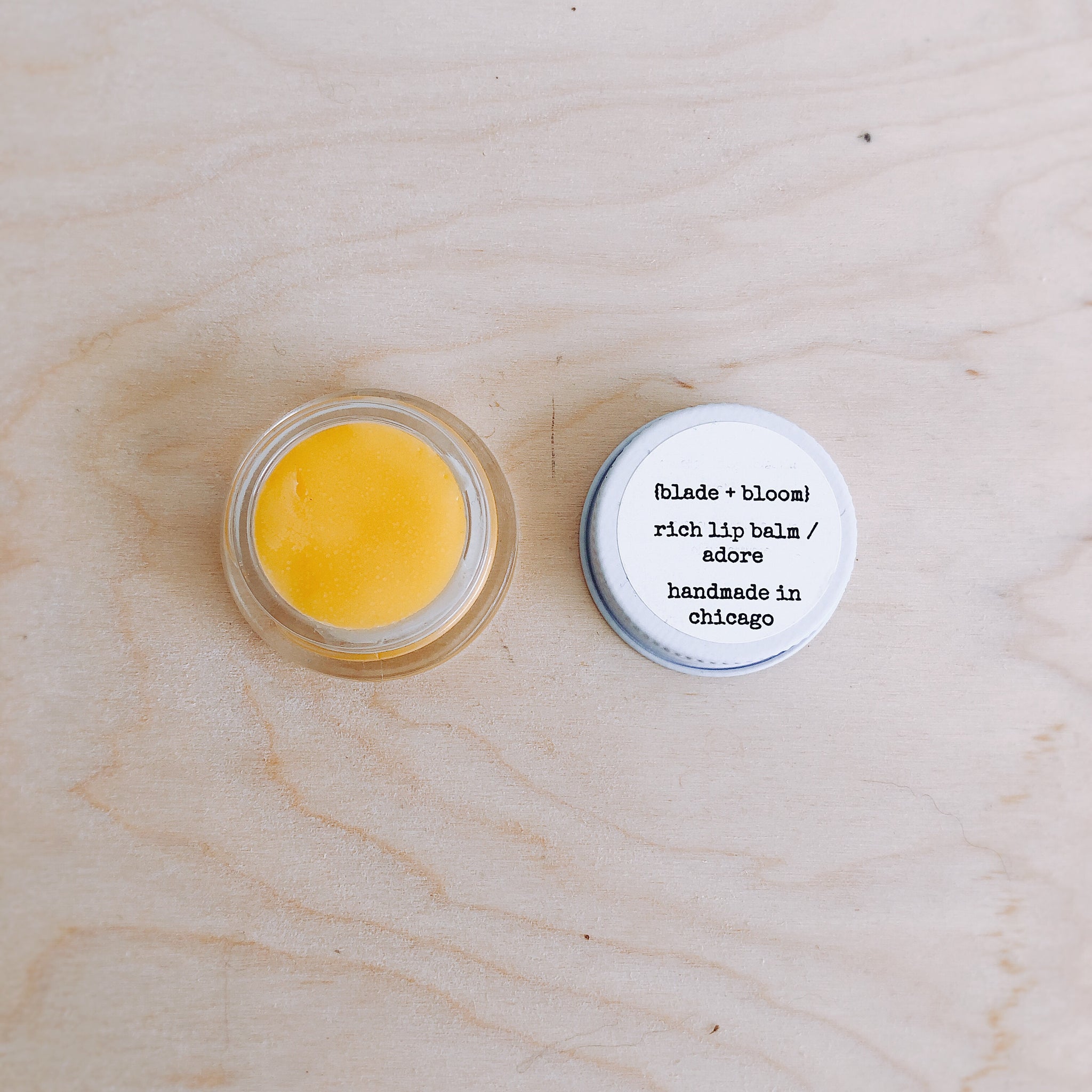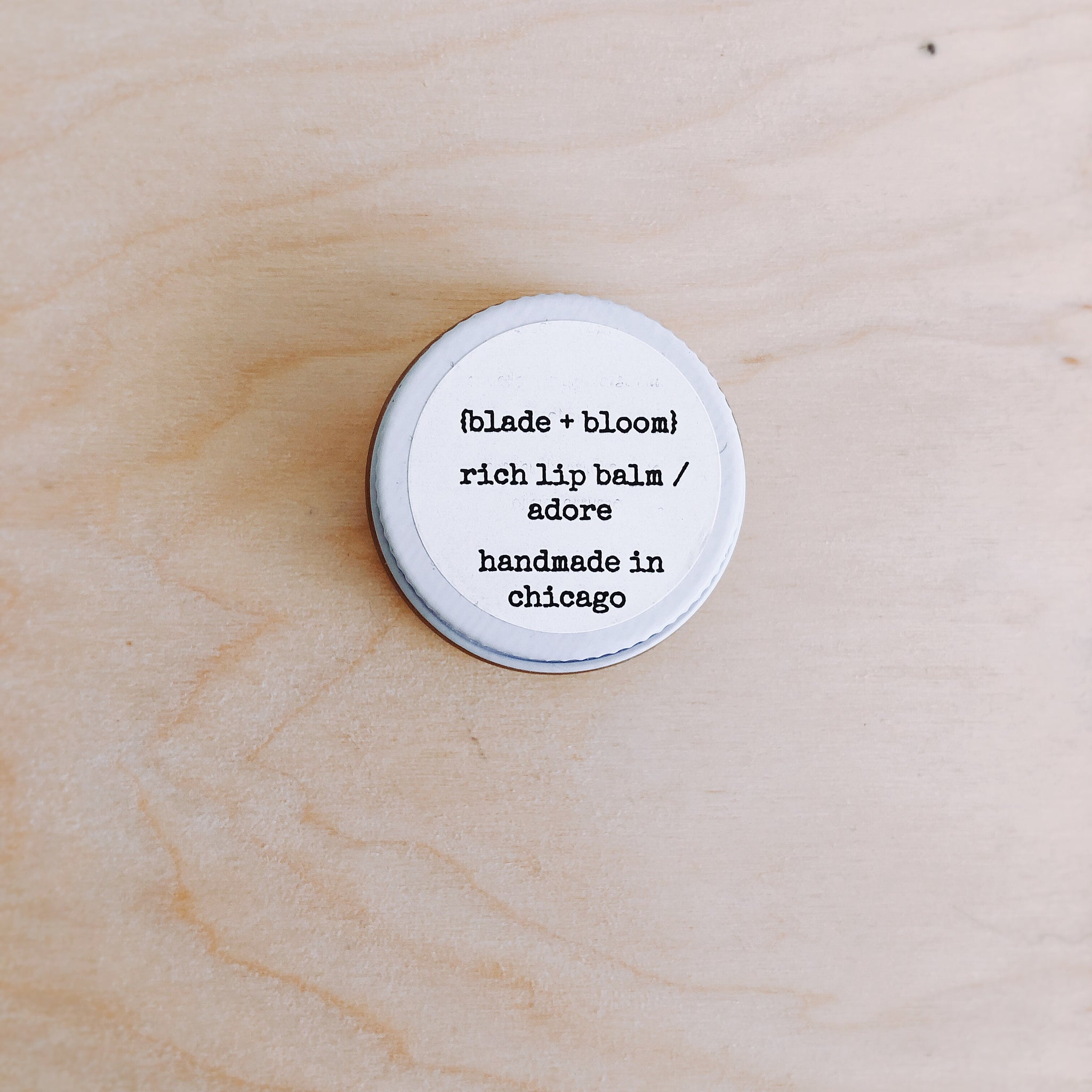 super moisturizing vegan lip balm. goes on smooth without being sticky or greasy. clear finish.
tastes like: the real deal 
adore is a satisfying blend of orange  + vanilla flavors
ingredients: virgin organic coconut + sweet almond oils, mango + cocoa butters, candelilla wax, sweet orange essential oil, organic vanilla co2 extract + annatto (natural colorant)
weight: .21 oz / 6 g.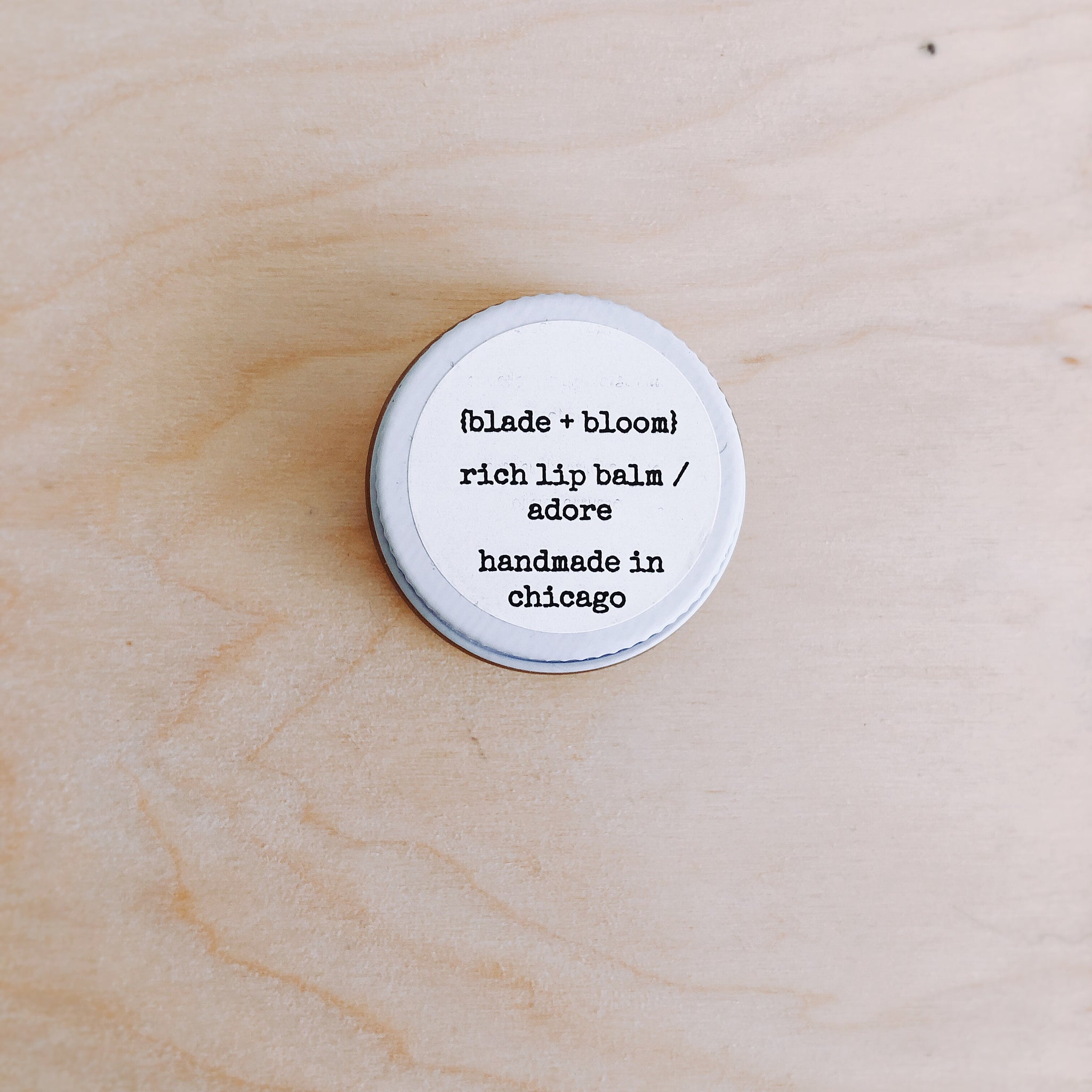 Best lip balm, ever
Love this balm! In addition to its perfectly sweet and uplifting fragrance, this lip balm is the best I've ever tried - leaving my lips moisturized and not causing them to chap or dry out in the long run the way many commercial brands do.
Great lip balm, small container
I really like the lip balm, however, I think the container is too small. It is hard to get a finger in the container and the balm ends up stuck in my nail.
Another great product!
This lip balm is soothing, and it has a nice shine to it. It has a great citrus-y scent too. I feel like I'm treating myself every time I put it on, thank you!
New favorite lip balm
Smells great and very moisturizing!