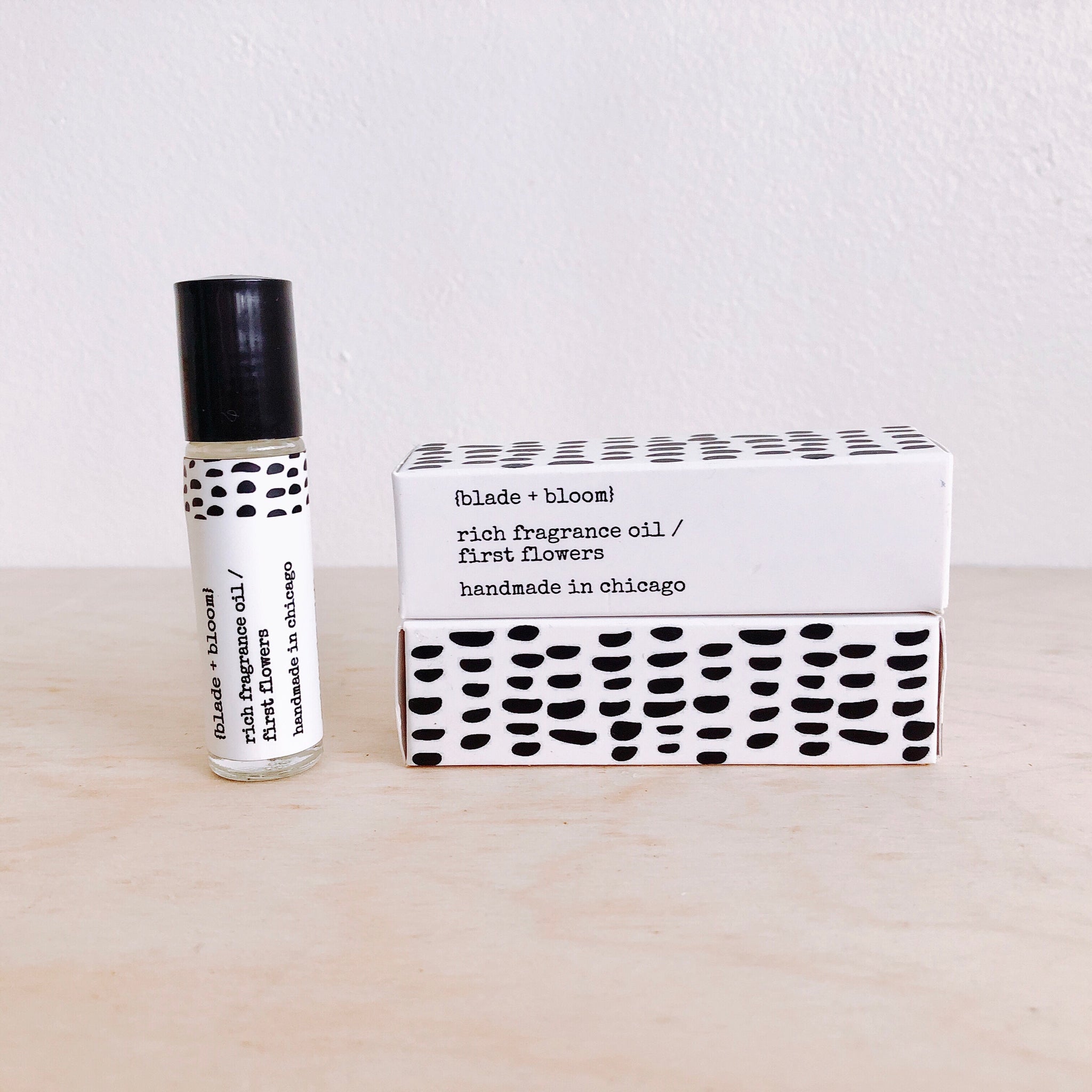 rich fragrance oil / first flowers
Natural fragrance and aromatherapy - use on pulse points (inside of wrists, throat, inside of elbows and behind knees) to naturally diffuse fragrance with body heat.
Ingredients: fractionated coconut oil + essential oils
About the scent:
first flowers- neroli, + rosewood essential oils blend wonderfully with the sweet floral tones  of coriander + amber to create an intoxicating, sophisticated + perfume-like scent. also use when you want to feel uplifted + energized.
 .34 oz. / 10 ml. glass tube with rollerball 
Love how you can smell the whole flower in this fragrance, from the petals to the stem. Smells more like a summer day than any other scent I've worn. Truly wonderful, thank you!
Product quality is very good.
Smells amazing
First flowers will literally make you smell like you bathed in a bouquet of flowers. The scent is like A combination of gardenias and roses, but somehow in an oil roller! I have already been telling my friends they need to try these fragrances. I will definitely try other scents as well!
Love the products
I love, love First flowers and I tried the "hair products/tropical vacay" candle and am obsessed.