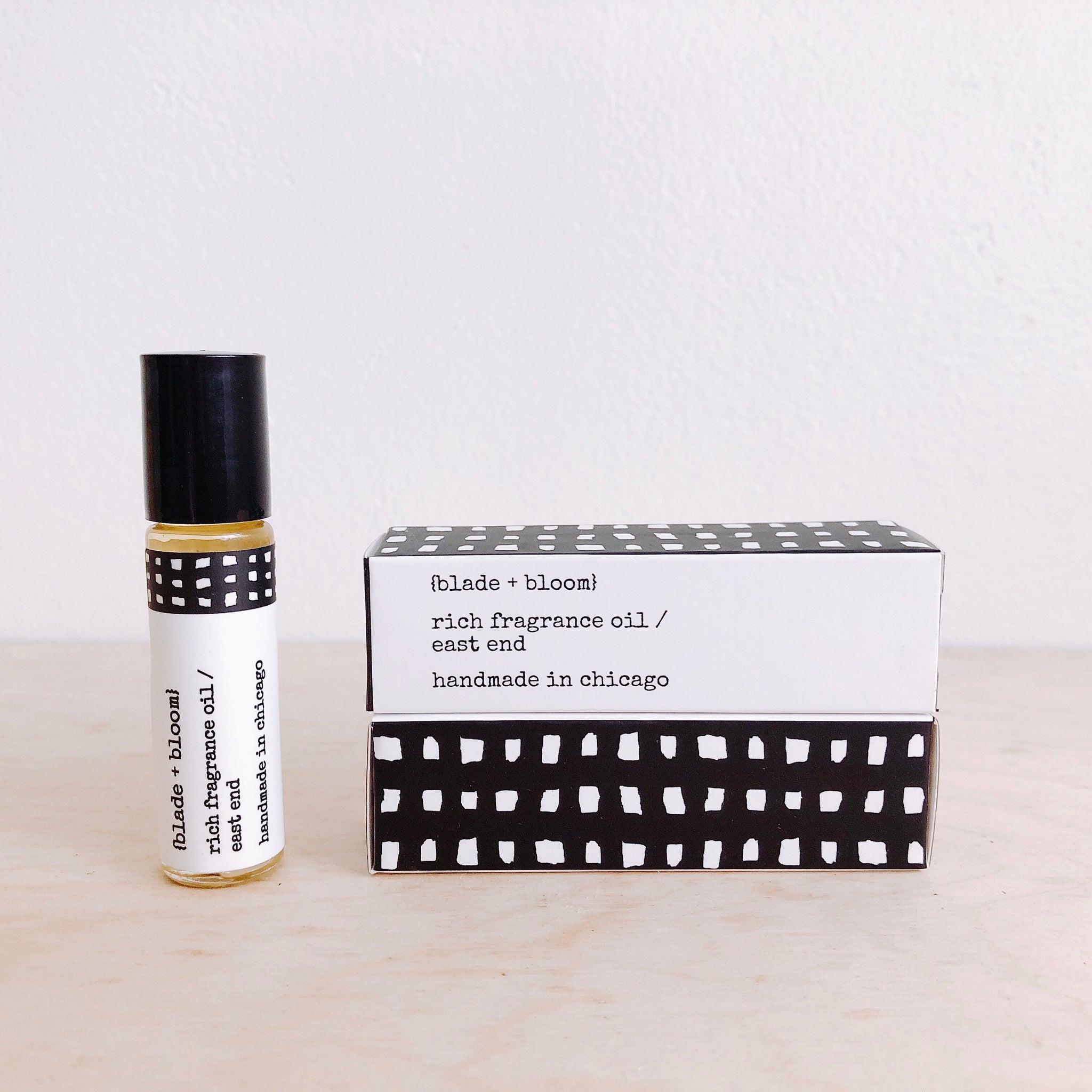 rich fragrance oil / east end
Natural fragrance and aromatherapy - use on pulse points (inside of wrists, throat, inside of elbows and behind knees) to naturally diffuse fragrance with body heat.
Ingredients: fractionated coconut oil + essential oils
About the scent:
east end – frankincense + amber essential oils blend masterfully into an earthy base for the addition of woody  fir + thyme notes to create a tranquil, comforting unisex scent. Also use when you want to feel comforted + grounded.
.34 oz. / 10 ml. glass tube with rollerball 
rich fragrance oil / east end
Great company + products, highly recommend!
Obsessed!
I love this scent and love that it's made of simple, high quality ingredients.