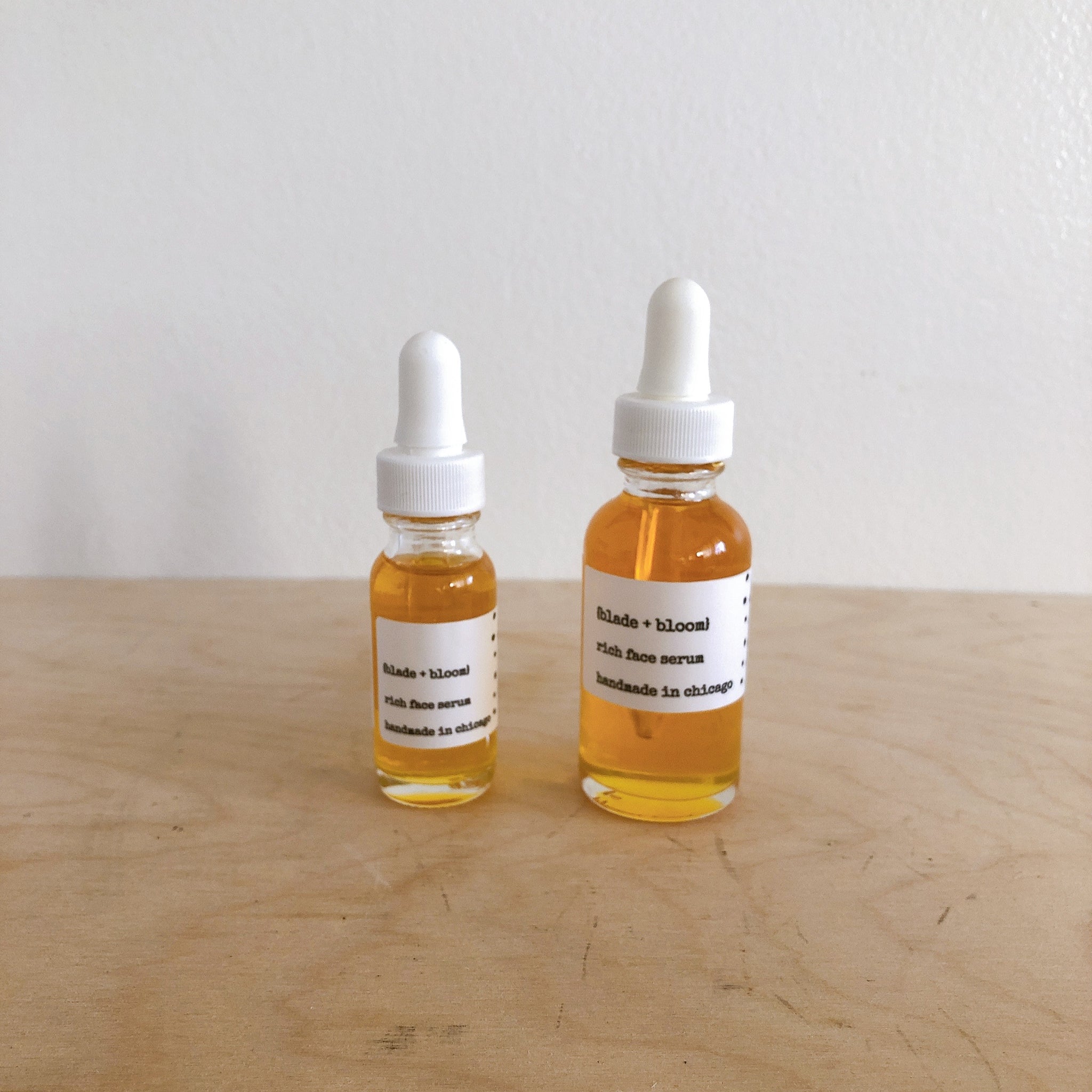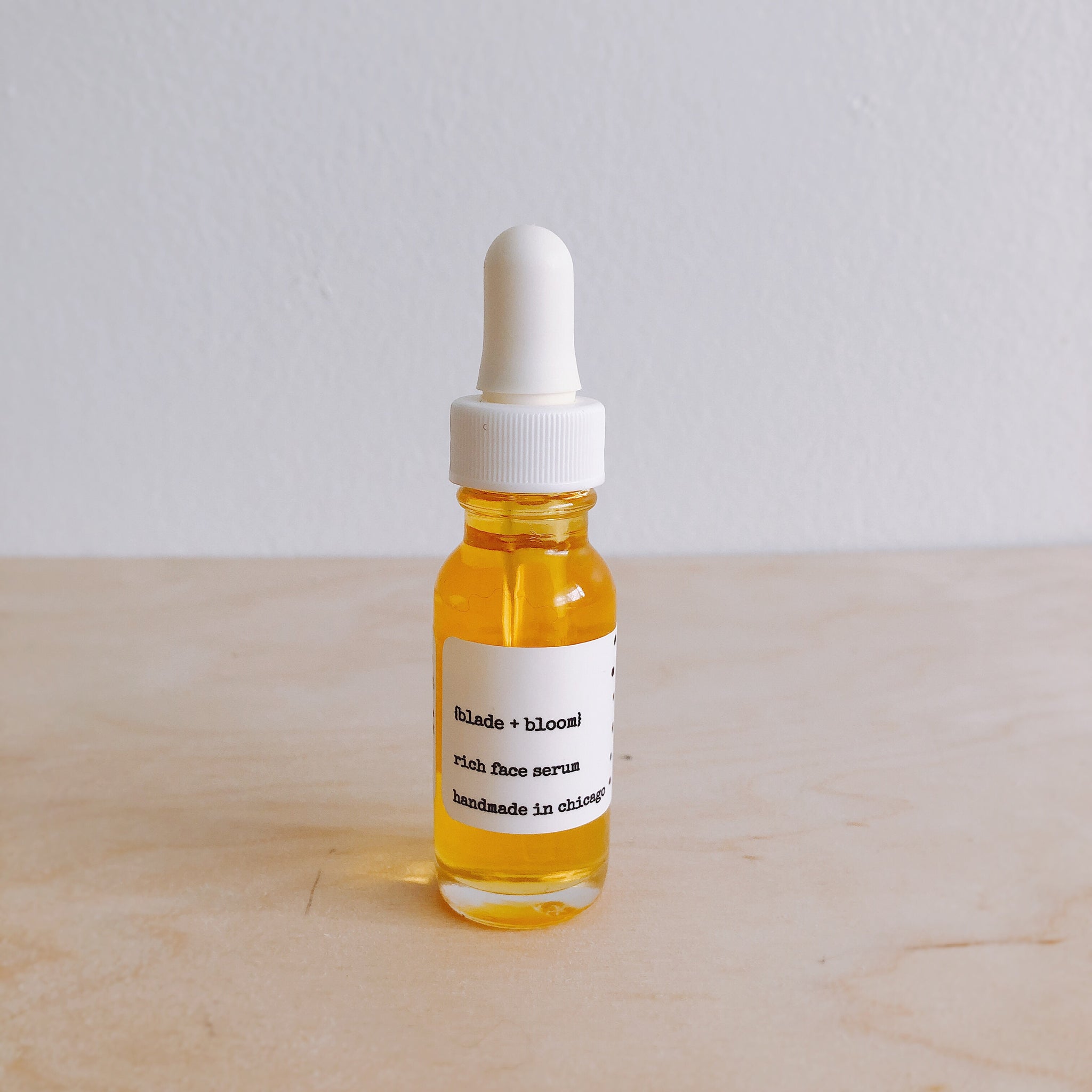 rich face essentials - 
skin-loving ingredients are combined in highly effective formulas to balance, brighten, firm, and replenish skin. suitable for most skin types and conditions.

free of synthetic fragrance, colors and preservatives.
rich face serum - 
perfecting face hydrator - press a few drops into damp skin after rich face mist.

ingredients -  sesame*, sweet almond*, evening primrose*, jojoba*, meadowfoam,
sea buckthorn* + vitamin e oils, rose geranium, cedarwood, ylang ylang, petitgrain,
frankincense + rosemary essential oils (*organic)
.5 oz. / 14 ml.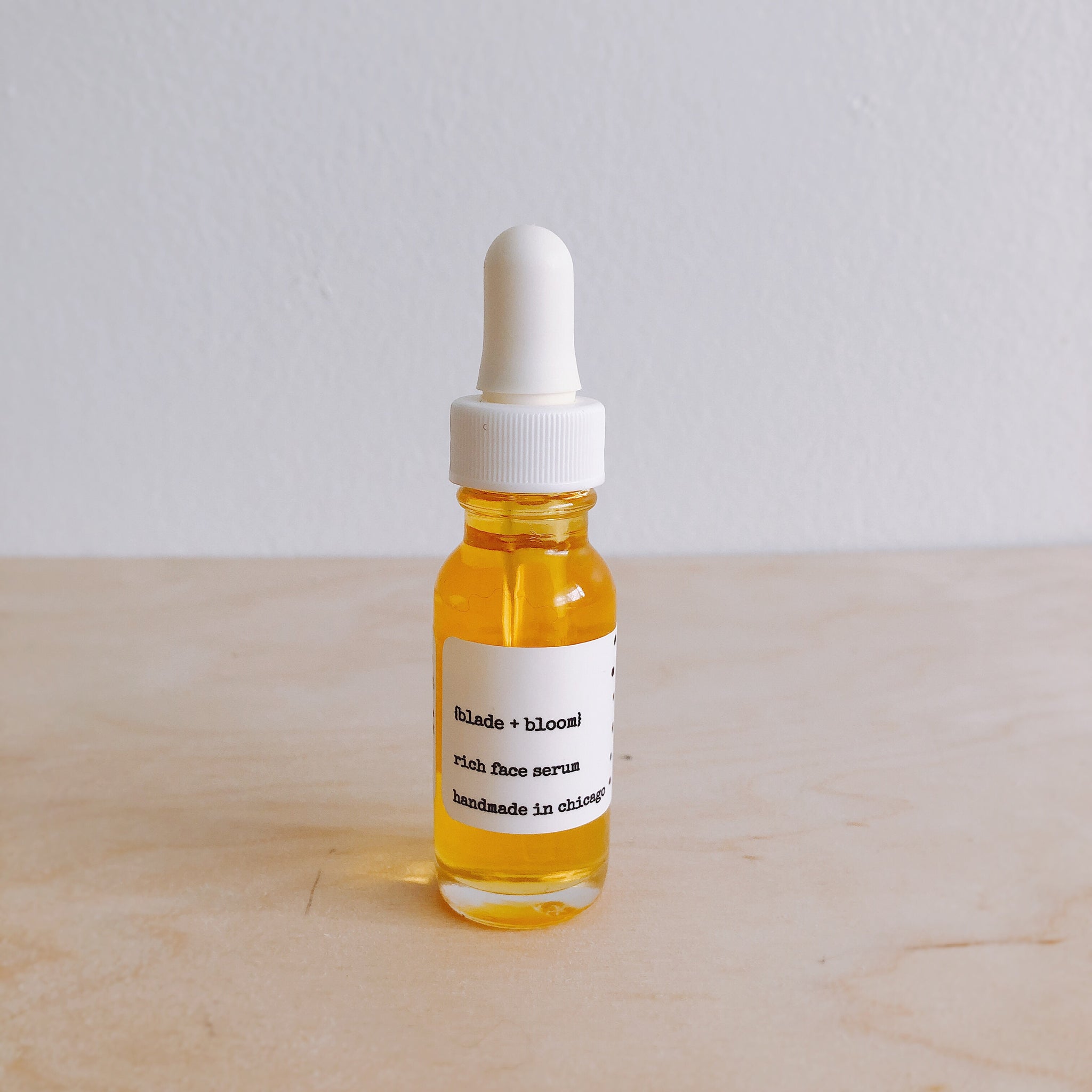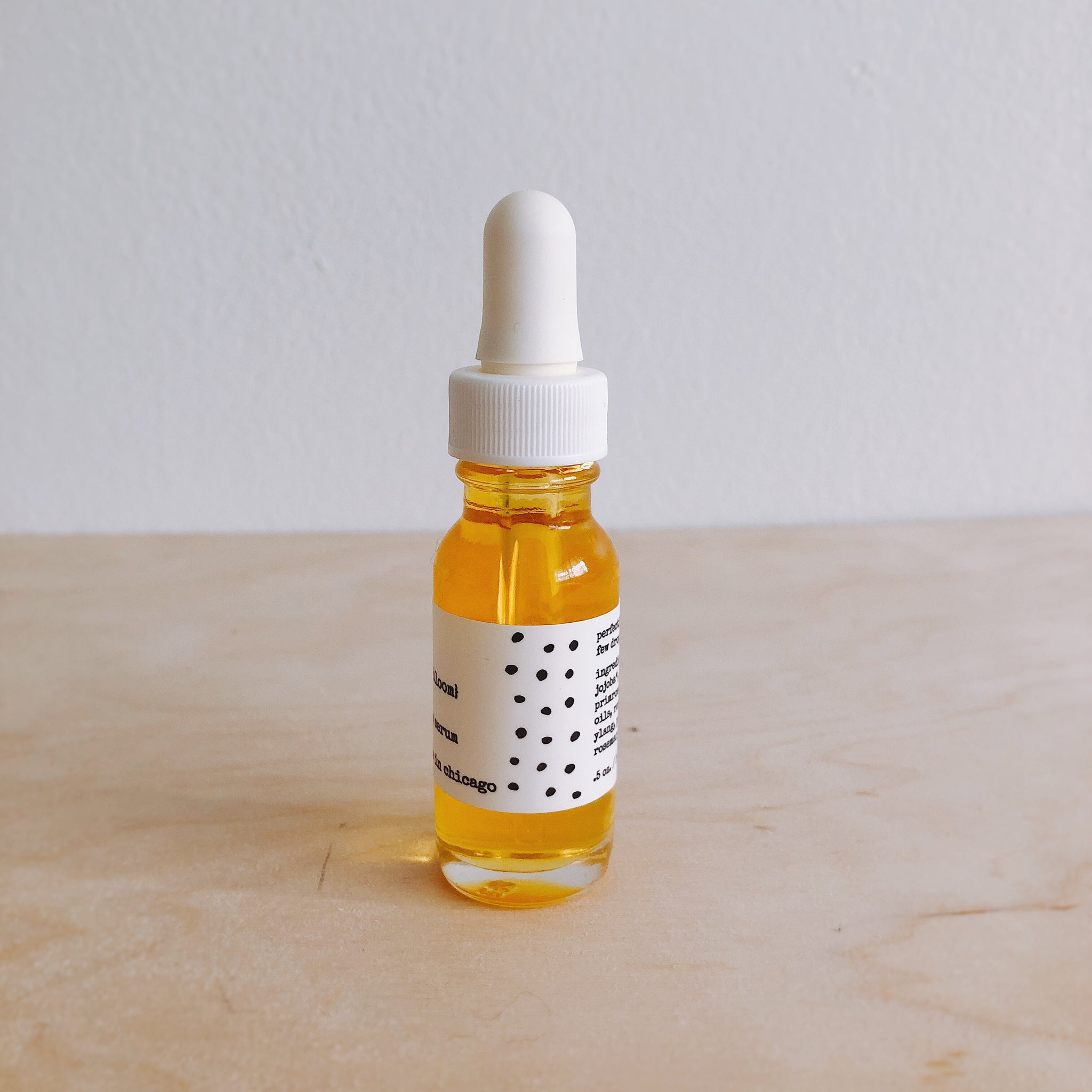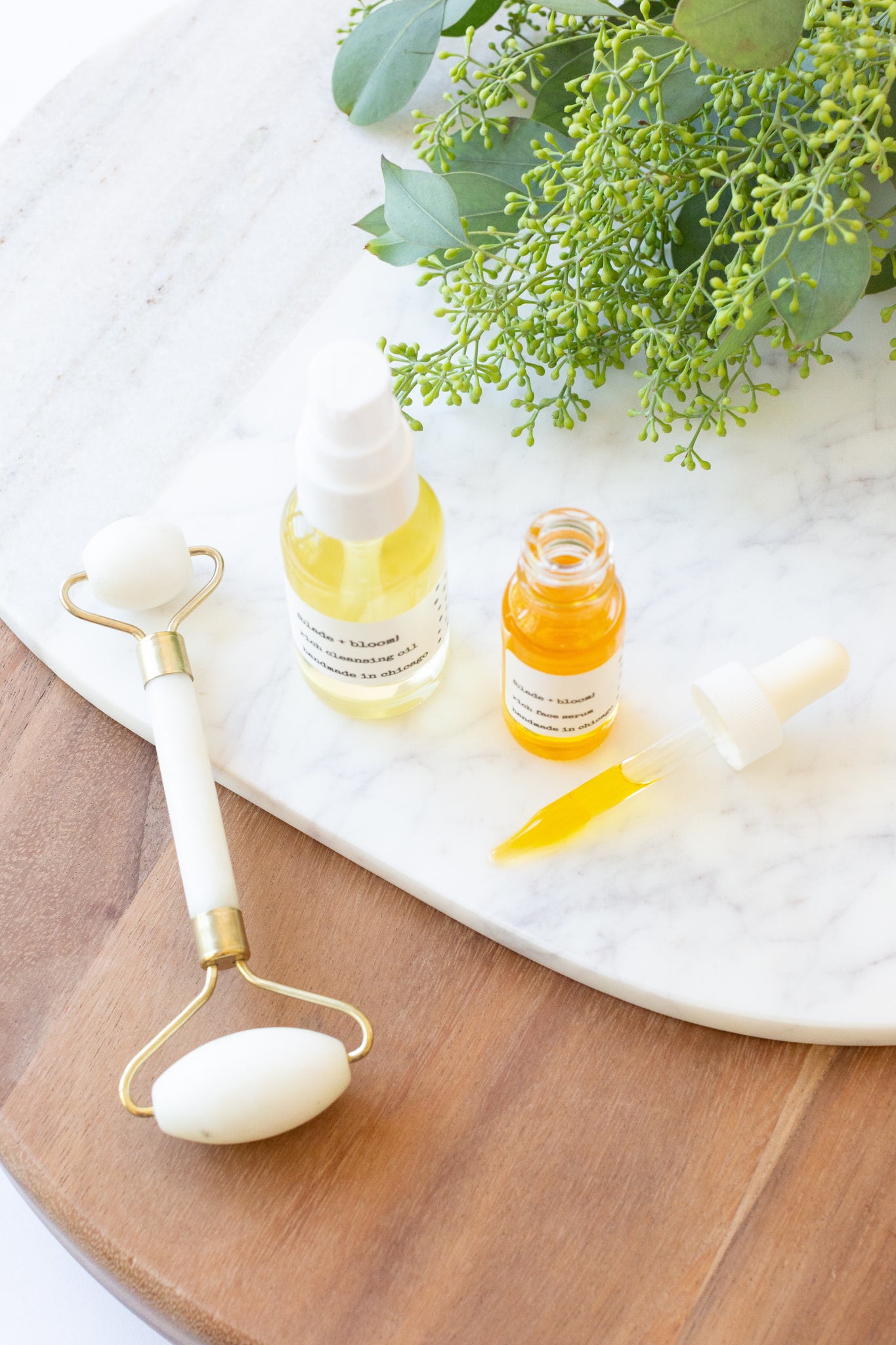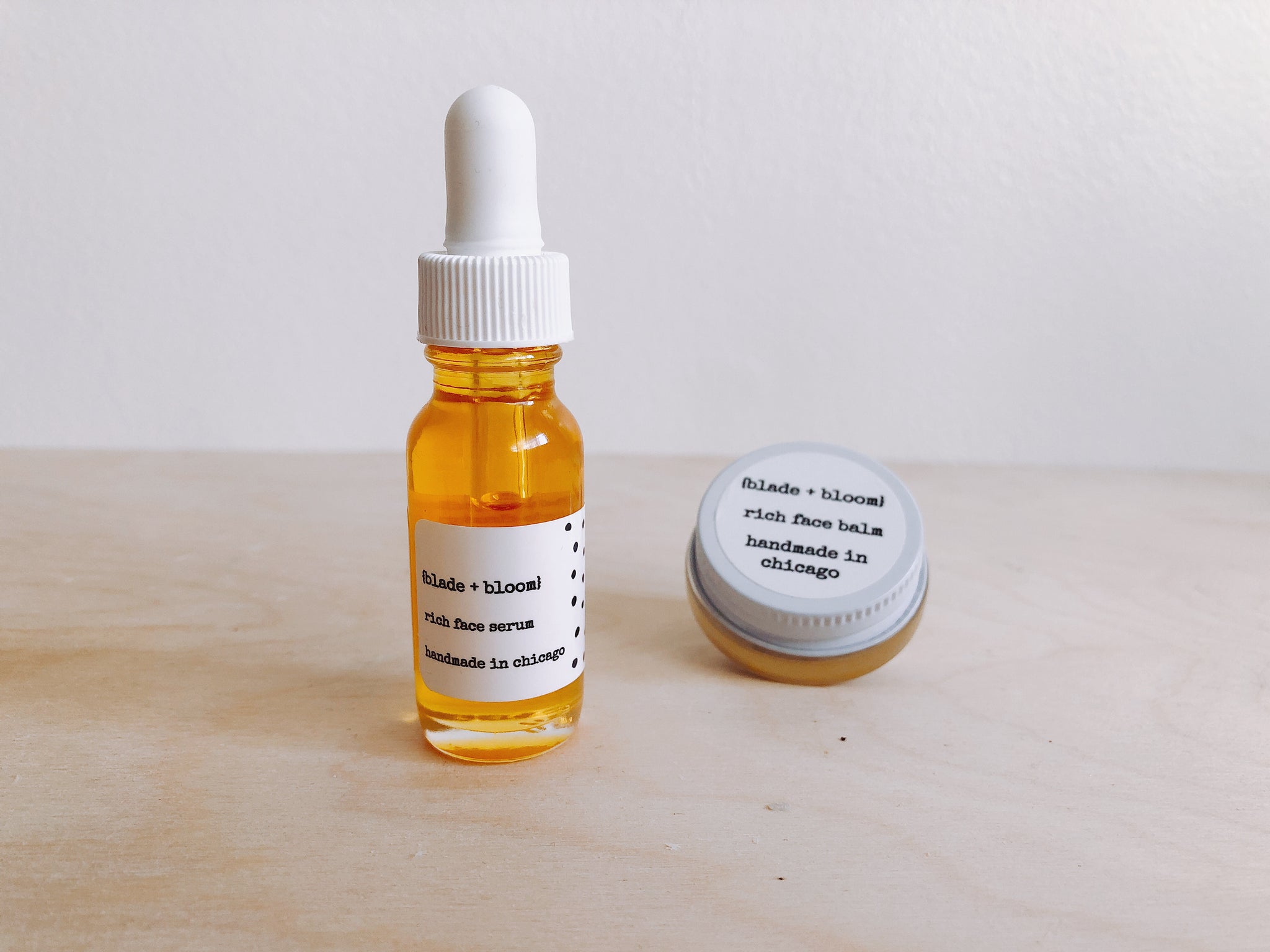 Simply the best!
The scent! The texture! The packaging!
Love this serum!
I keep coming back to this one as I have recently entered the world of face oils. I think it is the best I've used. Always had oily skin and though putting on oil would be the worst thing, but this feels like heaven to my face and neck. It is like feeding the skin all the good stuff and it makes putting on makeup so much easier. I love it. Highly recommend!
love all these products!
Started out with the oil cleanser and rich face serum which are incredible and make my skin glow. Just bought the gift set with everything in it. The face salve is a dream. Really cannot go wrong with any products from here. Made great holiday gifts and the scents are so comforting but fresh. 10/10
Ambrosia
Well at 38 years old I'd just begun my skincare journey. After some research I knew I wanted something pure and black- owned. This elixir has made my skin literally glow and bounce back from years of not caring. My only complaint is, even the large bottle is too small. Because I want to rub it from head to toe. Lol!! I get so many compliments about the scent. It's part of bed time ritual and my husband loves it so much he uses on his face at times. So I'll be purchasing a big bottle this time.
* please make this into a body oil because it's a godsend.
Great!
A few drops goes a long way, locks in moisture, and is light- not greasy. Love the Marcella smell as well!