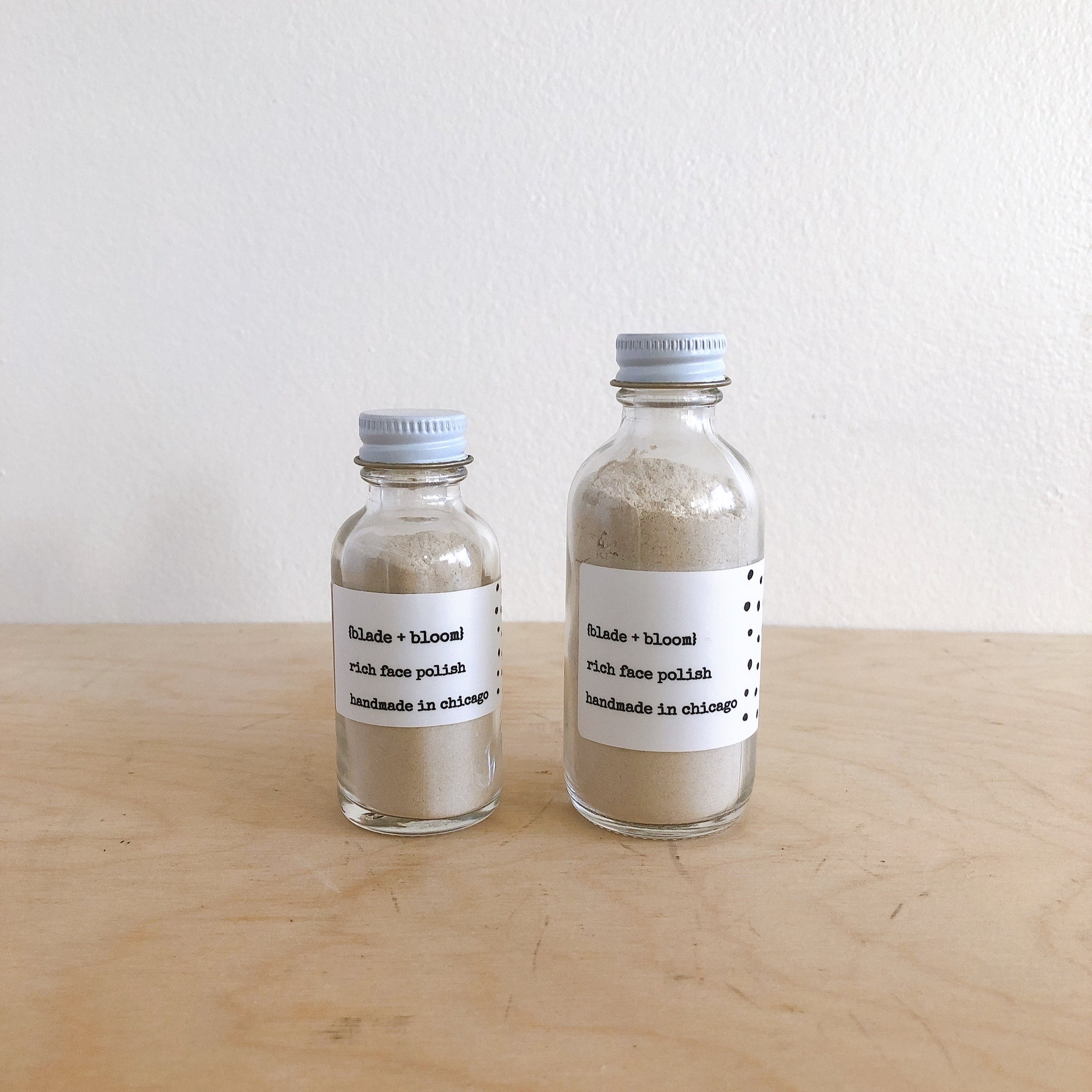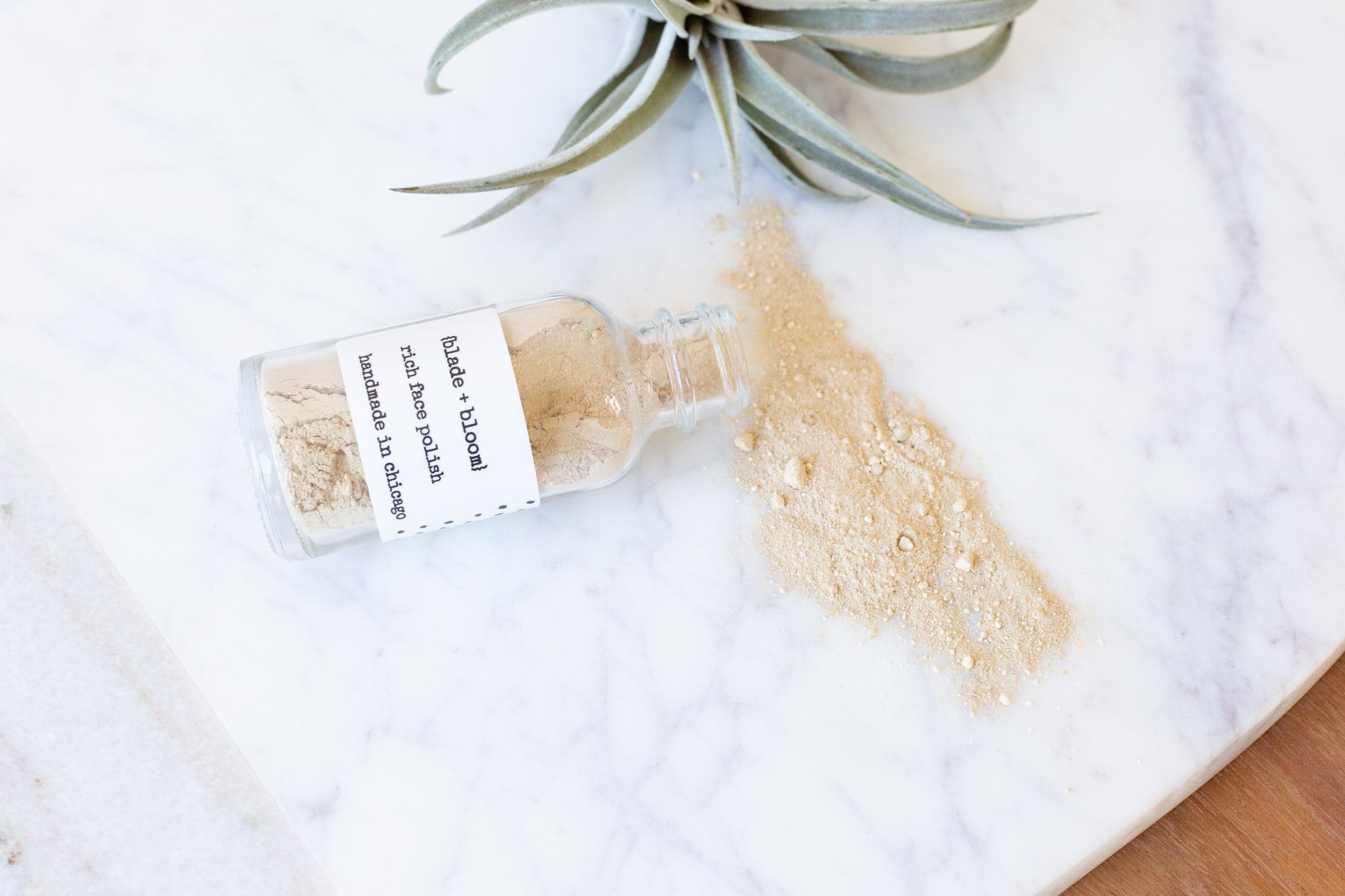 rich face essentials - 
skin-loving ingredients are combined in highly effective formulas to balance, brighten, firm, and replenish skin. suitable for most skin types and conditions.

free of synthetic fragrance, colors and preservatives.
rich face polish - 
gentle face smoother - use after cleansing to exfoliate + soften skin.
add water or rich cleansing oil to one teaspoon, massage in before rinsing. 
also use as a mask.

ingredients -  collodial oatmeal, bentonite, kaolin + rhassoul clays, ground lavender + 
chamomile flowers, tumeric, frankincense, juniper + petitgrain essential oils
1 oz. / 24 g.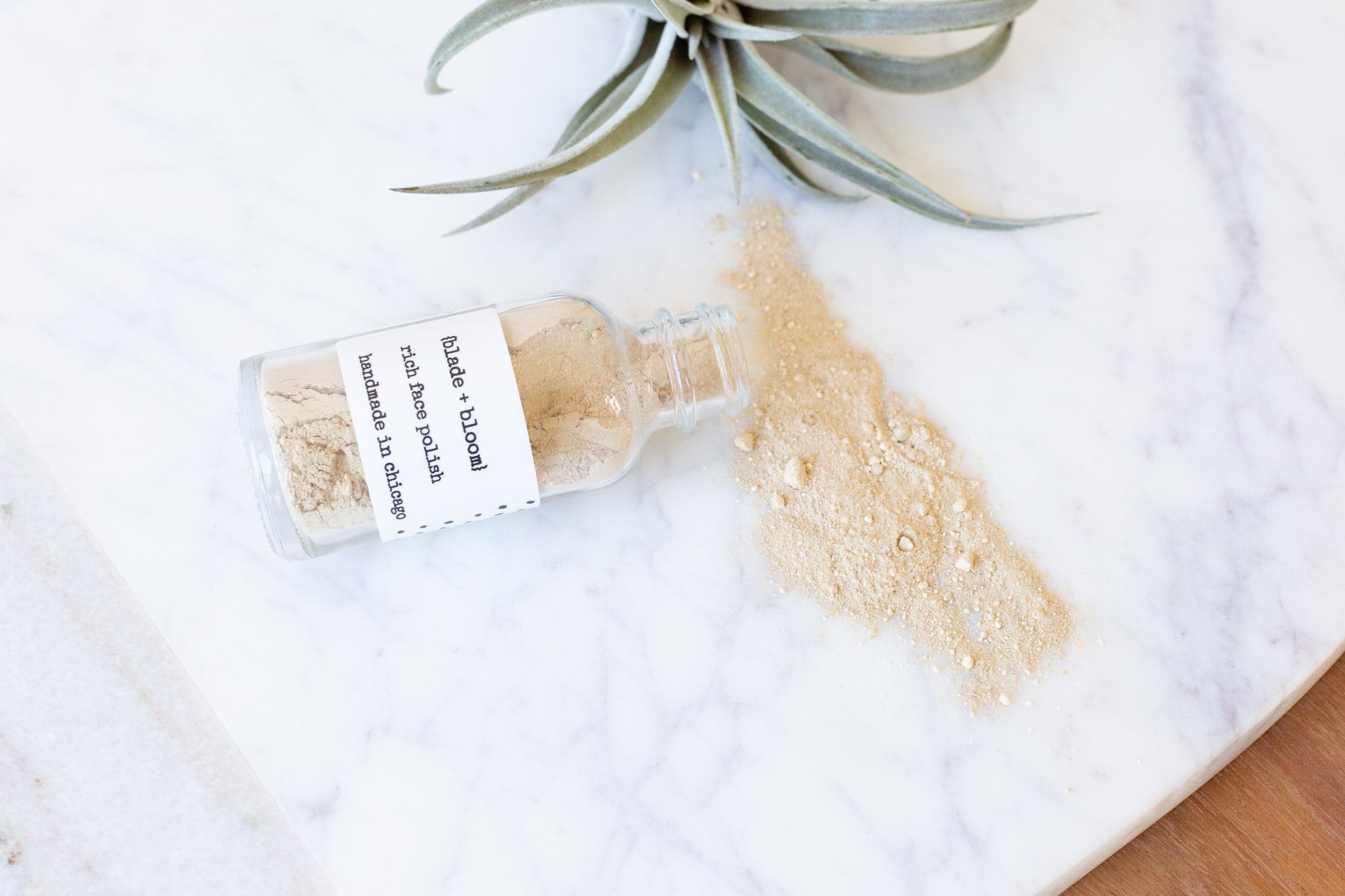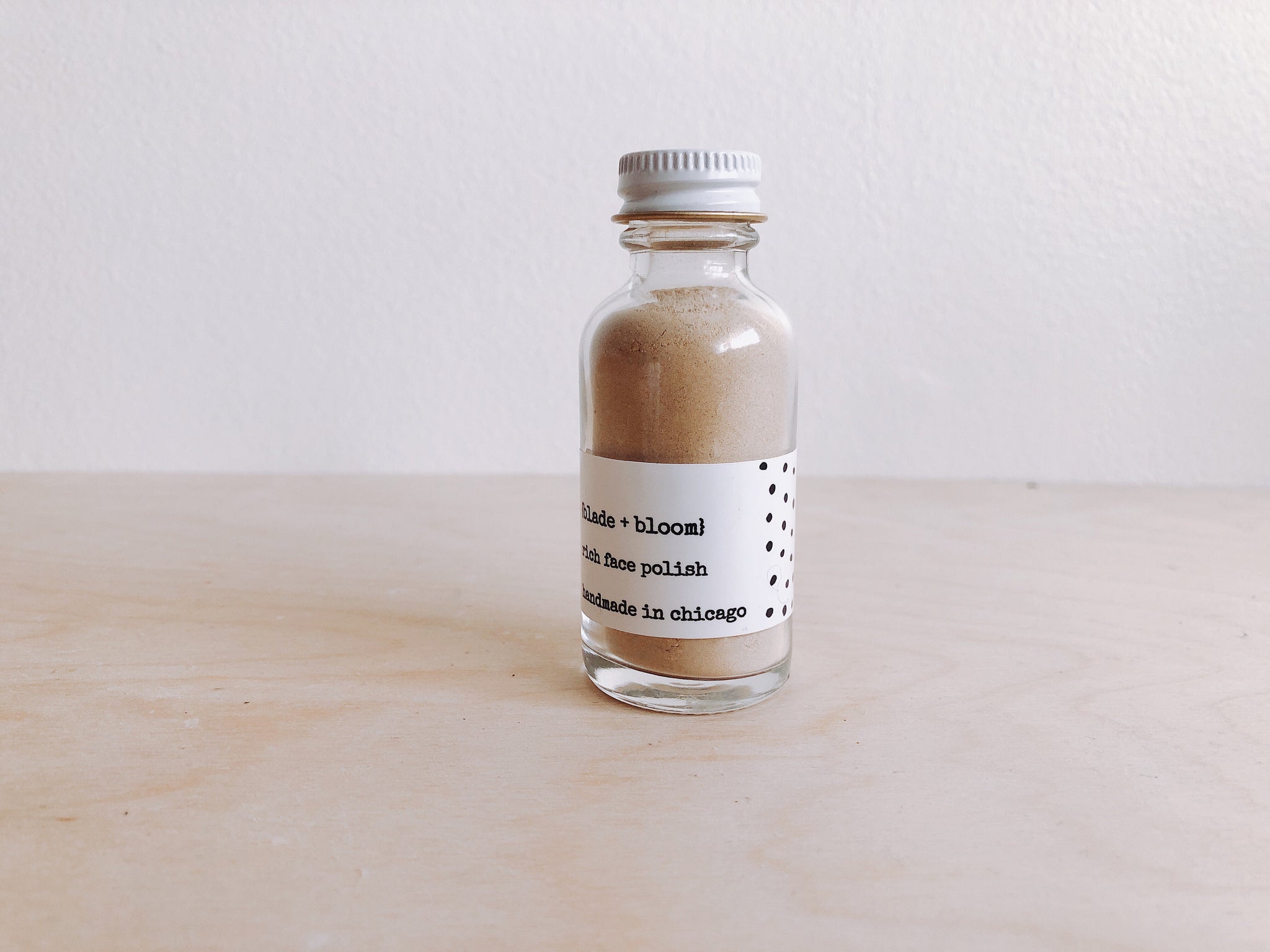 Love it!
The rich face polish was a bit pricey for me so I almost didn't buy it. However, I am so glad I did! It is light and feels great on my skin. The scent is just right. I can't wait to see its long-term effects.
Rich Face Polish - Amazing!
I absolutely love the rich face polish! It is such a versatile product. It's a great gentle exfoliator,
(I really like mixing it with cleansing oil - leaves my skin so soft!) and as a mask. Highly recommend!
I love your products
The facial oil is amazing. i am giving this as a gift to my daughter.
This polish is awesome
This is my second time ordering this polish - it's great. Initially I used too much water, but now I have the hang of it. Highly recommend.
Great product!
Love this face polish. It's effective and really reasonably priced. Def will buy again.