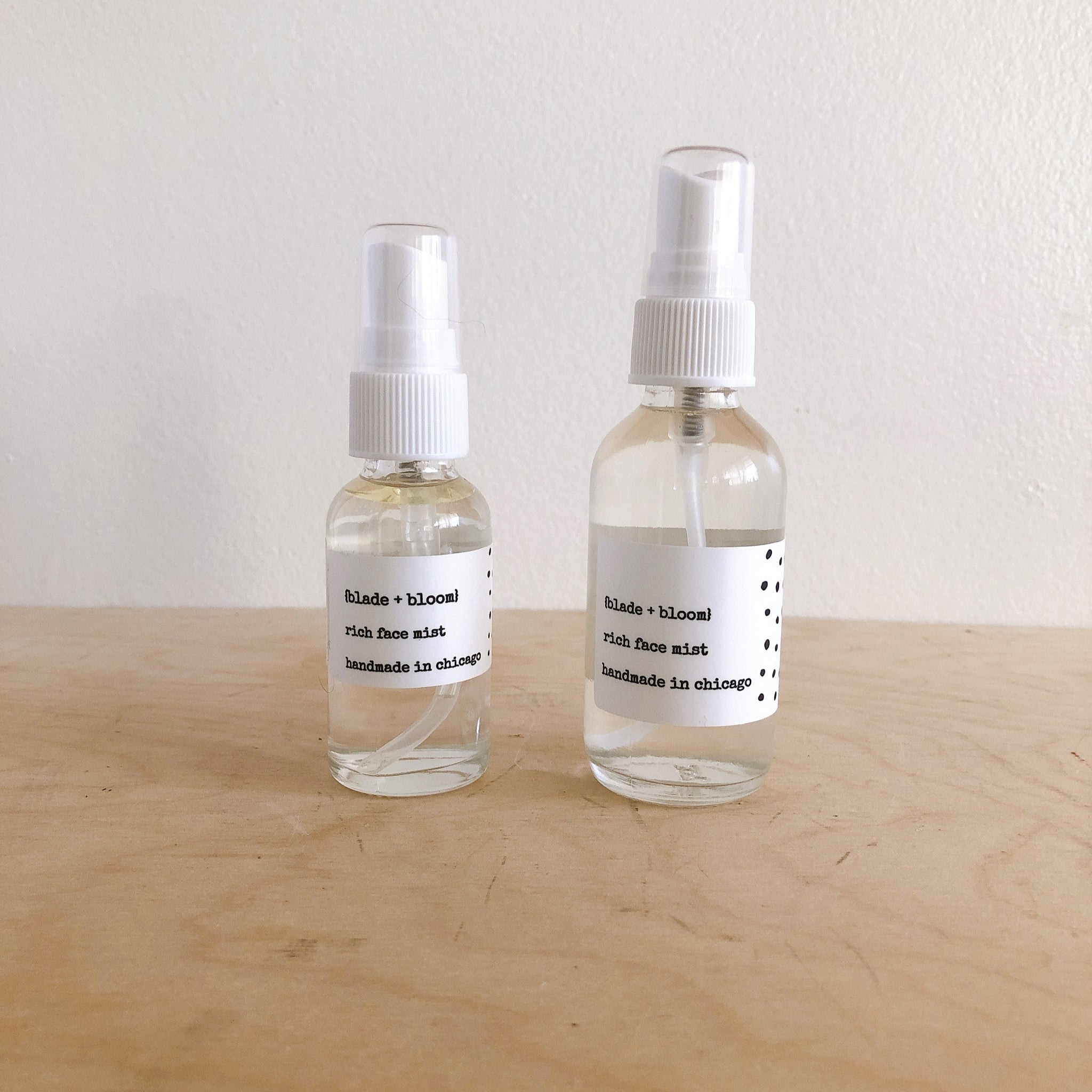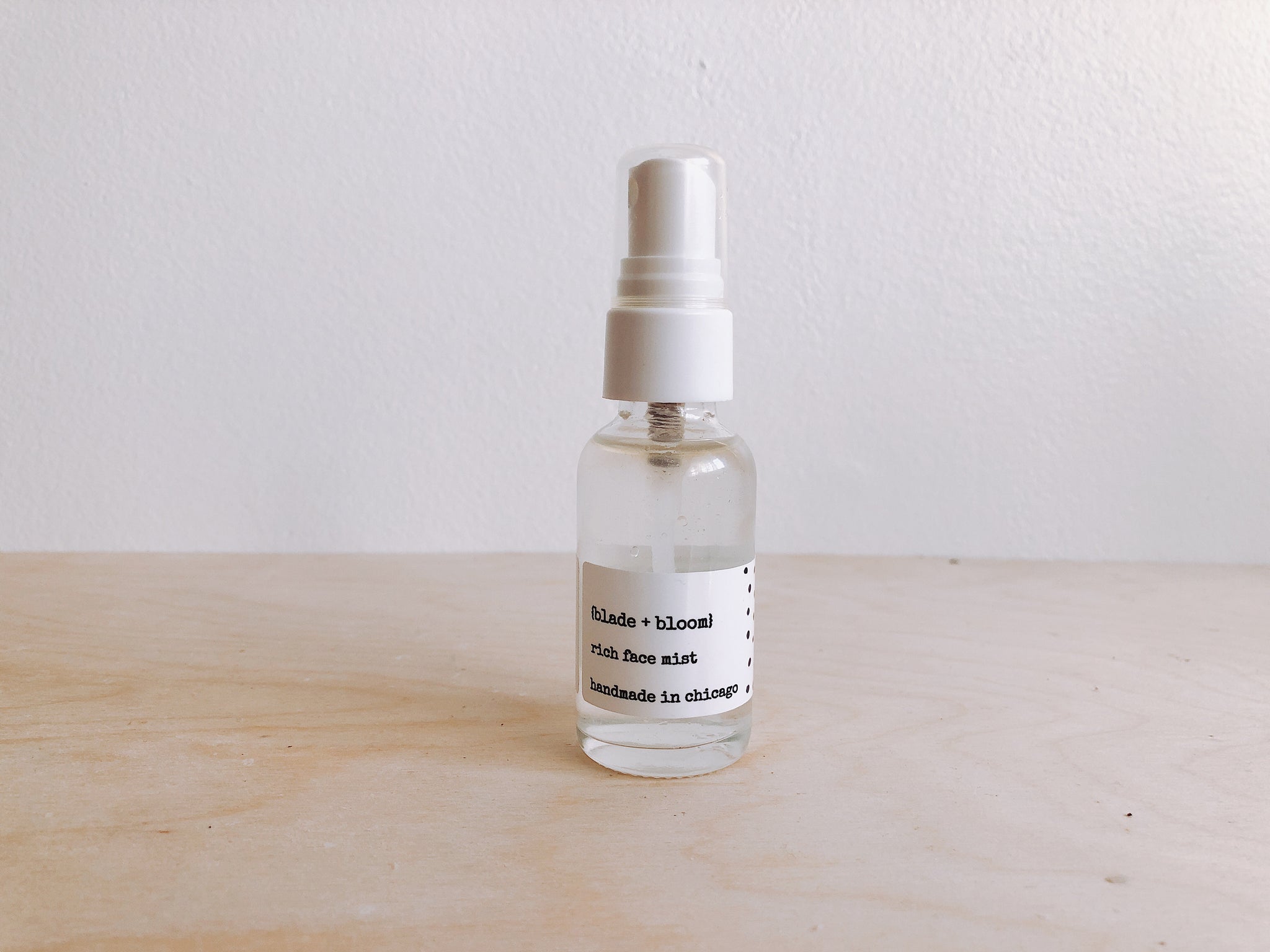 rich face essentials - 
skin-loving ingredients are combined in highly effective formulas to balance, brighten, firm, and replenish skin. suitable for most skin types and conditions.

free of synthetic fragrance, colors and preservatives.
rich face mist -
balancing face toner - use after cleansing to balance skin + prep for hydration.
spray on cotton pad, swipe off. also use as a post-sun or workout refresher. 

ingredients -  witch hazel, aloe vera liquid, glycerin, lavender, rose geranium, frankincense,
juniper + fennel essential oils
1 oz. / 29 ml.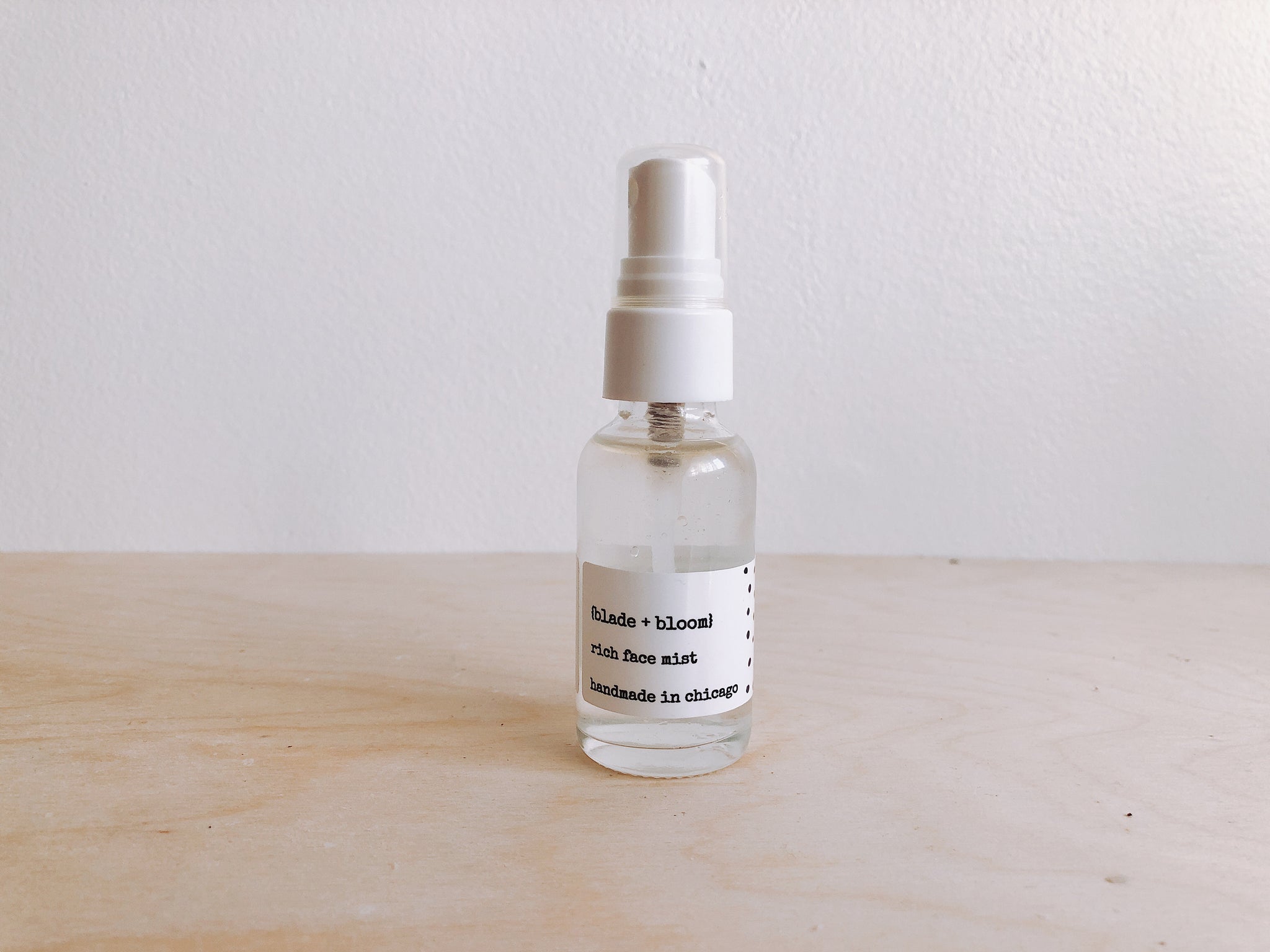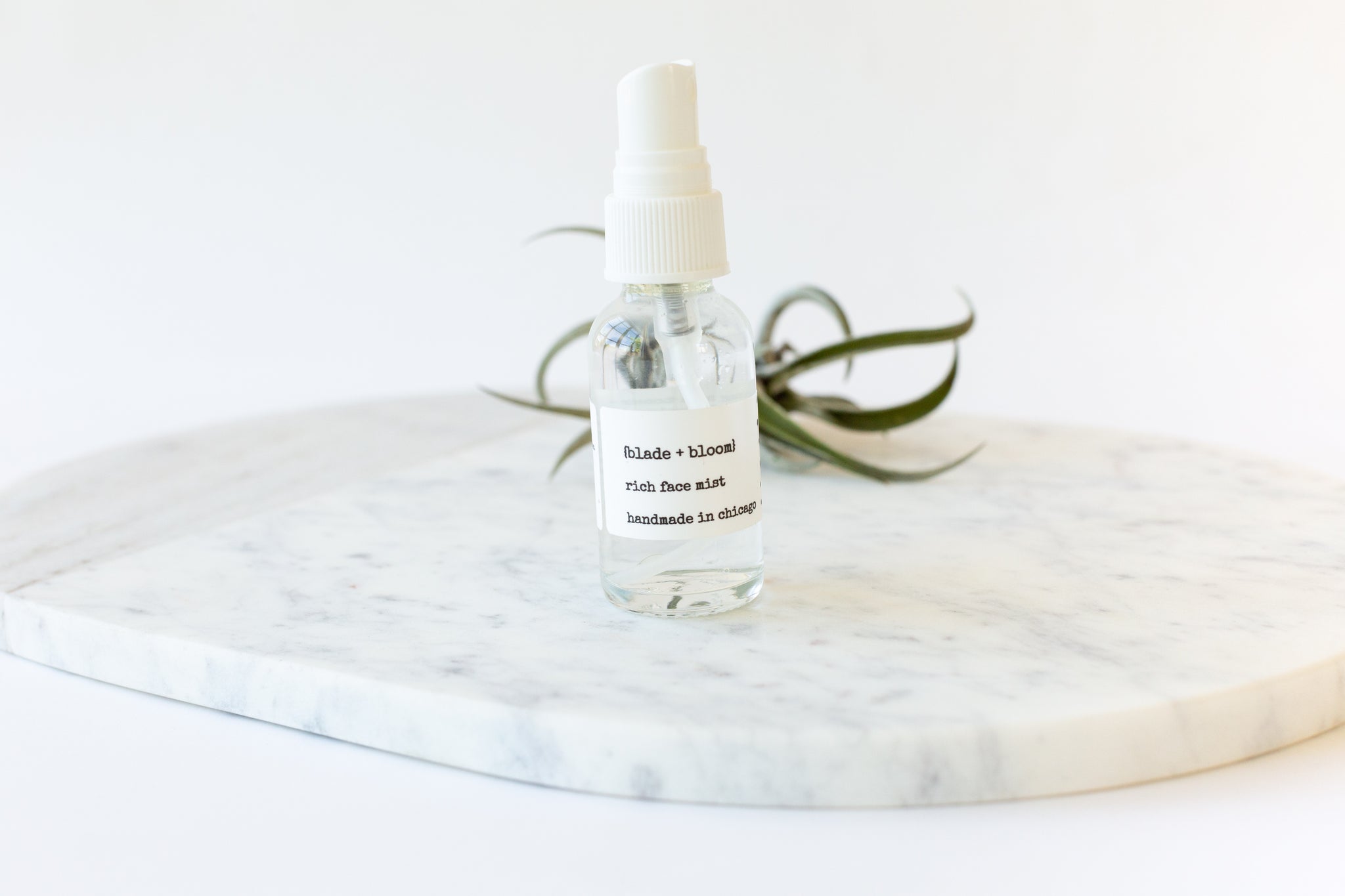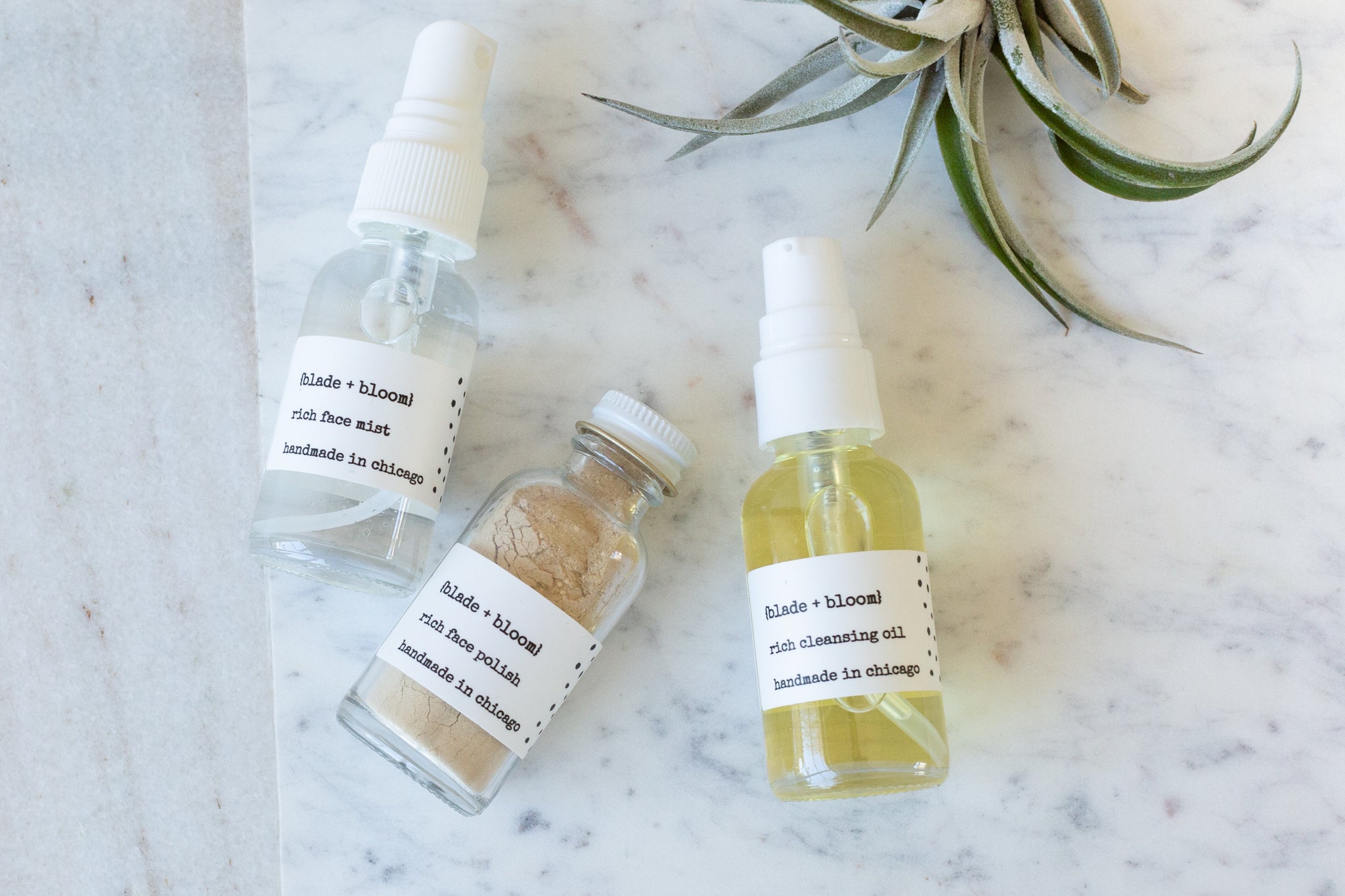 Love love love! Best toner ever!
Great for oily and acne-prone skin
I've always had problem skin - oily, sensitive and super acne-prone. But I use this as a toner after washing my face in the morning, and it provides the perfect amount of moisture to keep my skin from getting too oily throughout the day, and I don't break out at all!
Excellent Refreshing Face Mist
This was my first experience adding a face mist to my skincare routine and I absolutely love it! I use it after washing my face in the shower and it seems to "wake up" my skin. The scent is also quite pleasant. A little goes a long way, and I'll definitely purchase again.
Perfect Summertime Hydration, Strong Scent
This mist is my replacement for moisturizer on hot, especially humid, days. I have oily skin, so I want to hydrate my skin so it doesn't overproduce oil. I shake, spray once into the hand, and then apply to face & neck. I do find the various fragrance oils to be overwhelming, but still see myself repurchasing this mist because of how good my skin feels after using it.