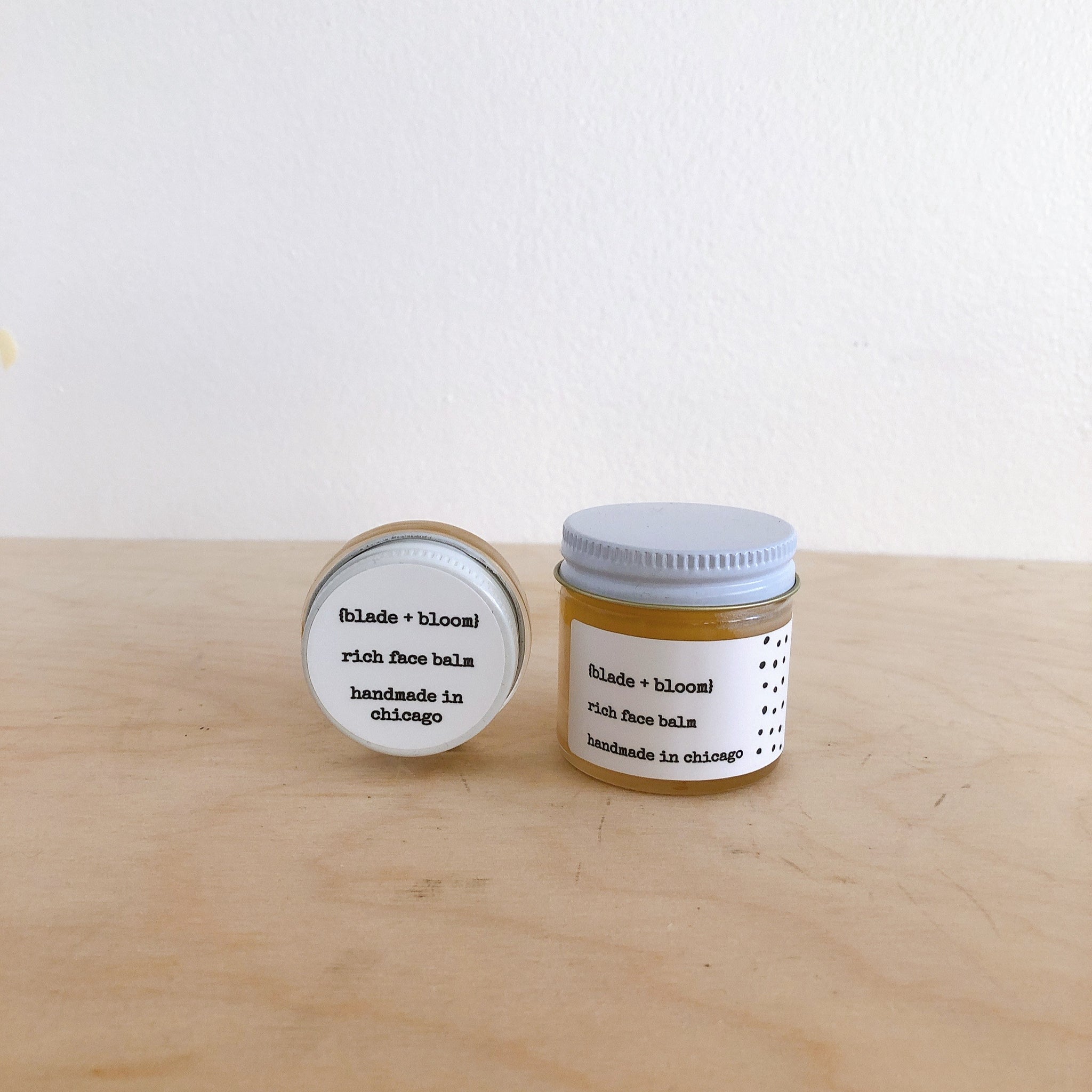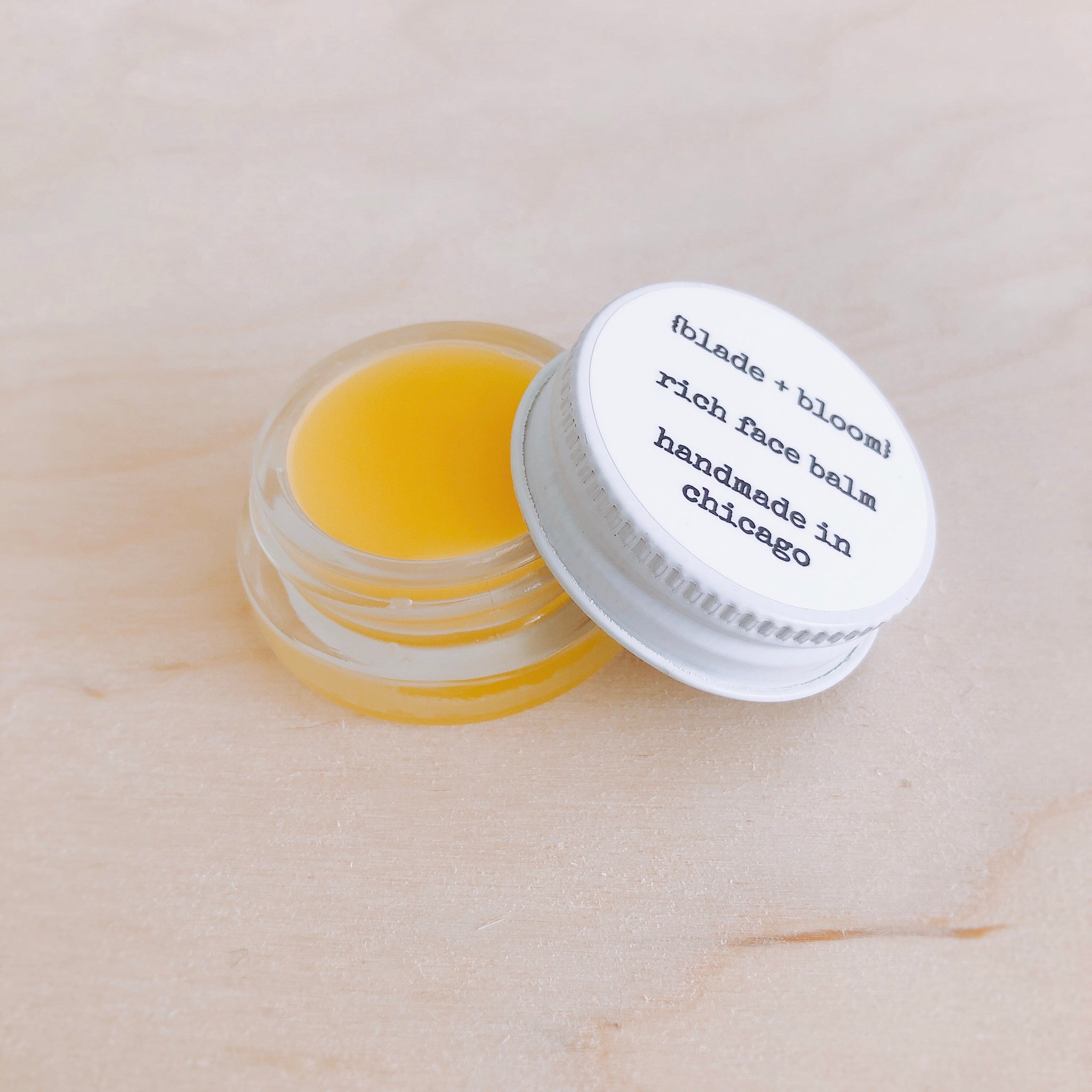 rich face essentials - 
skin-loving ingredients are combined in highly effective formulas to balance, brighten, firm, and replenish skin. suitable for most skin types and conditions.

free of synthetic fragrance, colors and preservatives.
rich face balm - 
intensive face moisturizer - use alone or after rich face serum, when skin needs extra tlc. 
warm in hands to soften.

ingredients -  calendula infused sesame*, extra virgin coconut*, rice bran, evening primrose* +
jojoba* oils, beeswax, shea* + cocoa butters, sea buckthorn*, vitamin e + carrot oils, neroli, rose, 
lavender, frankincense + clary sage essential oils (*organic)
.25 oz. / 6 g.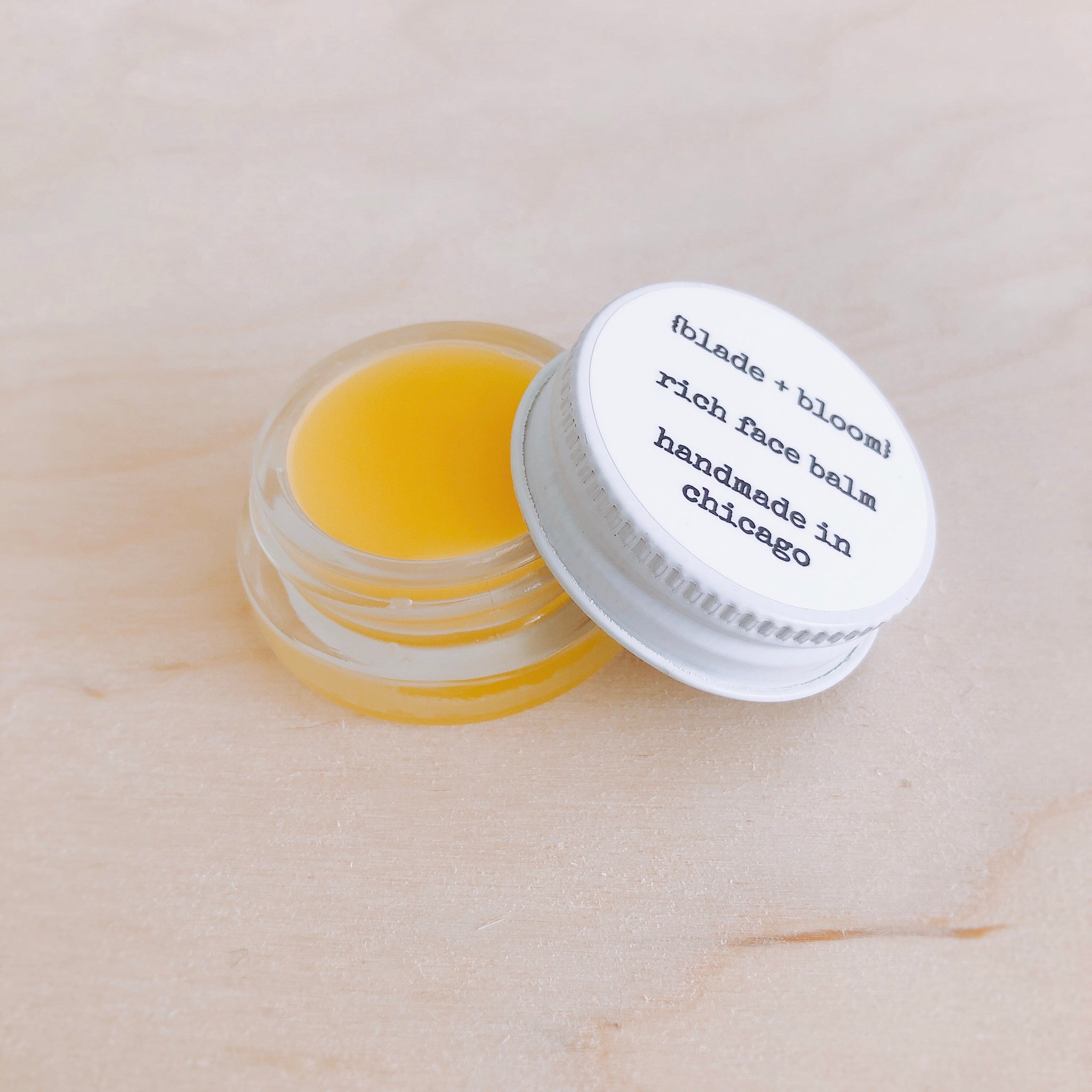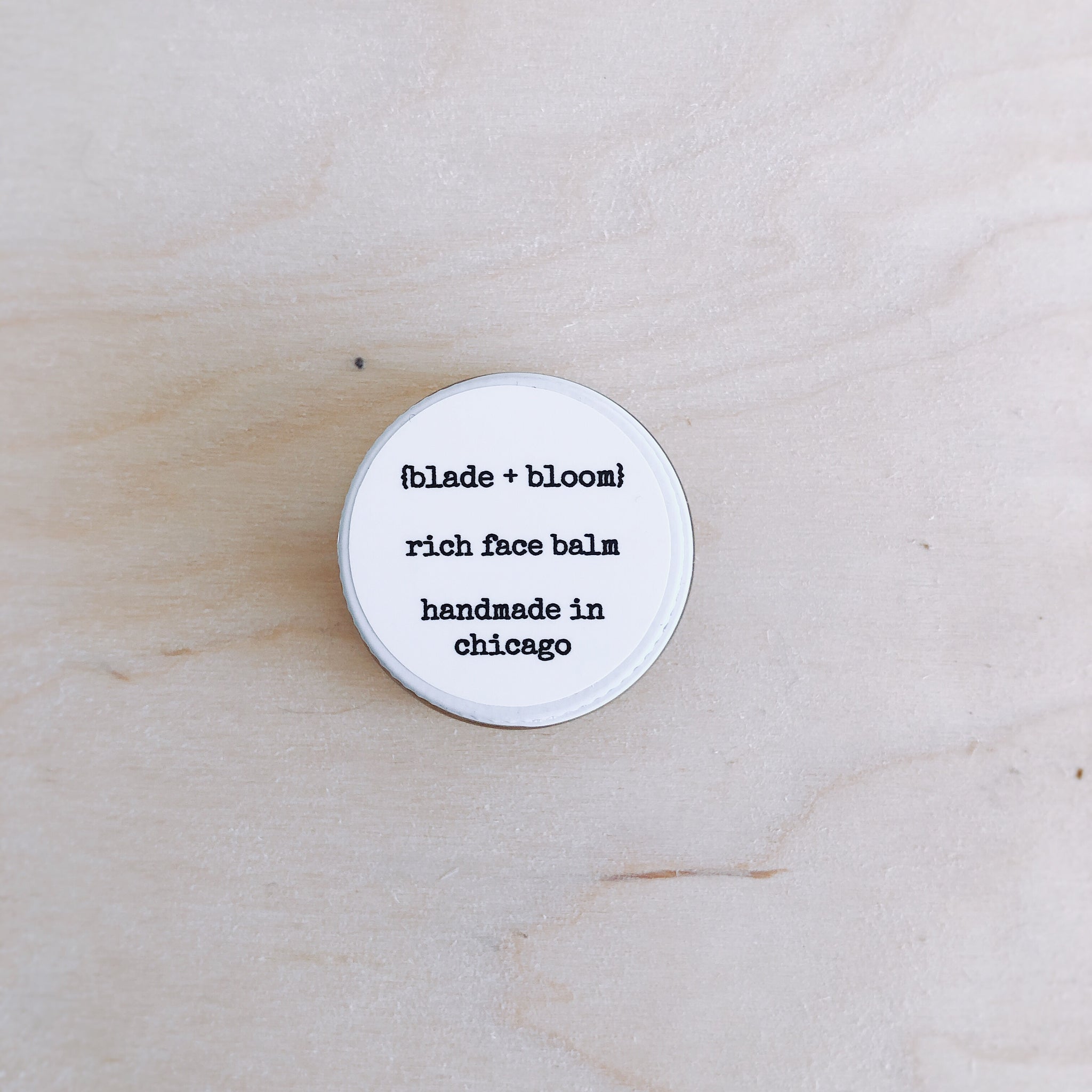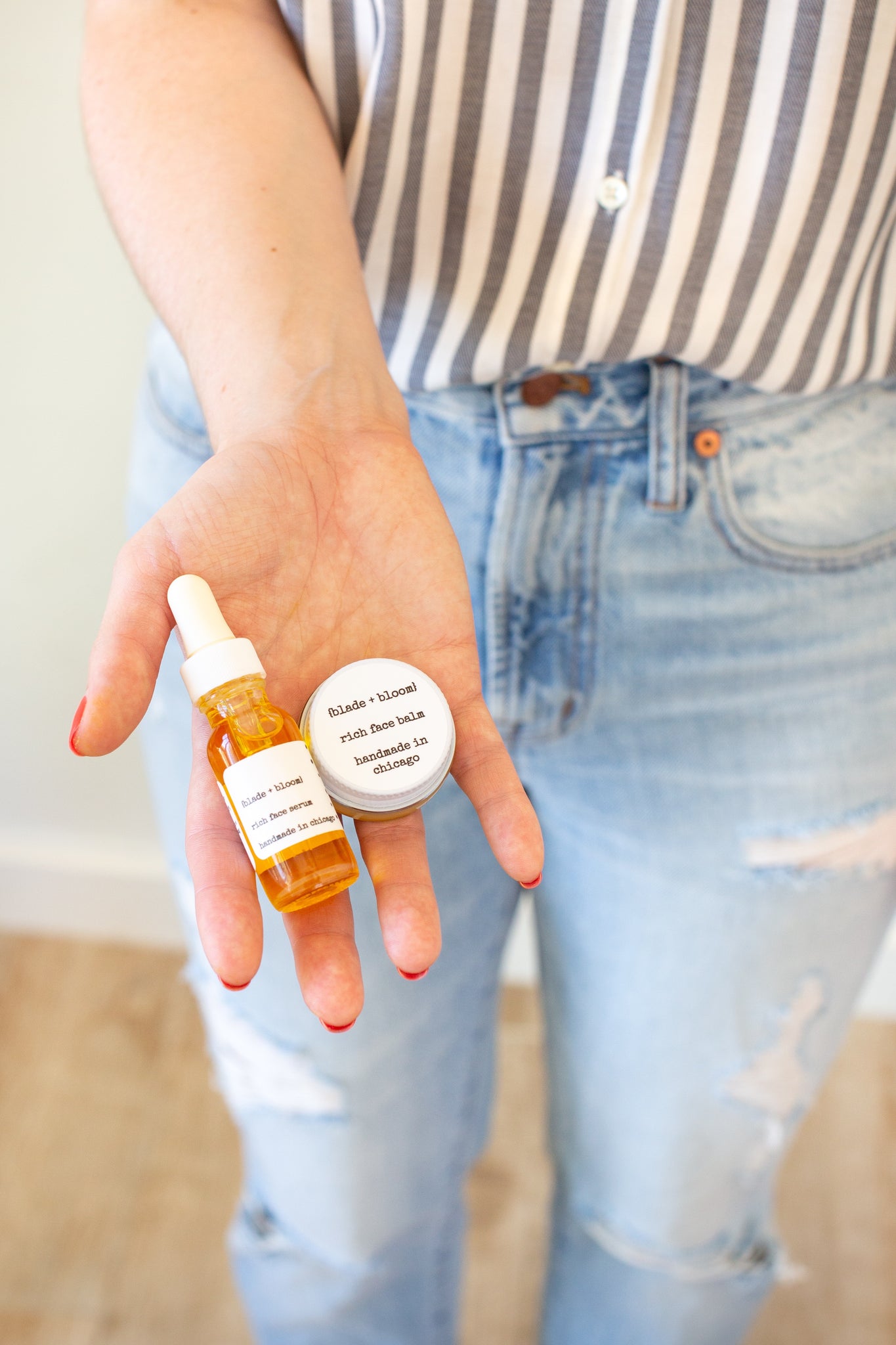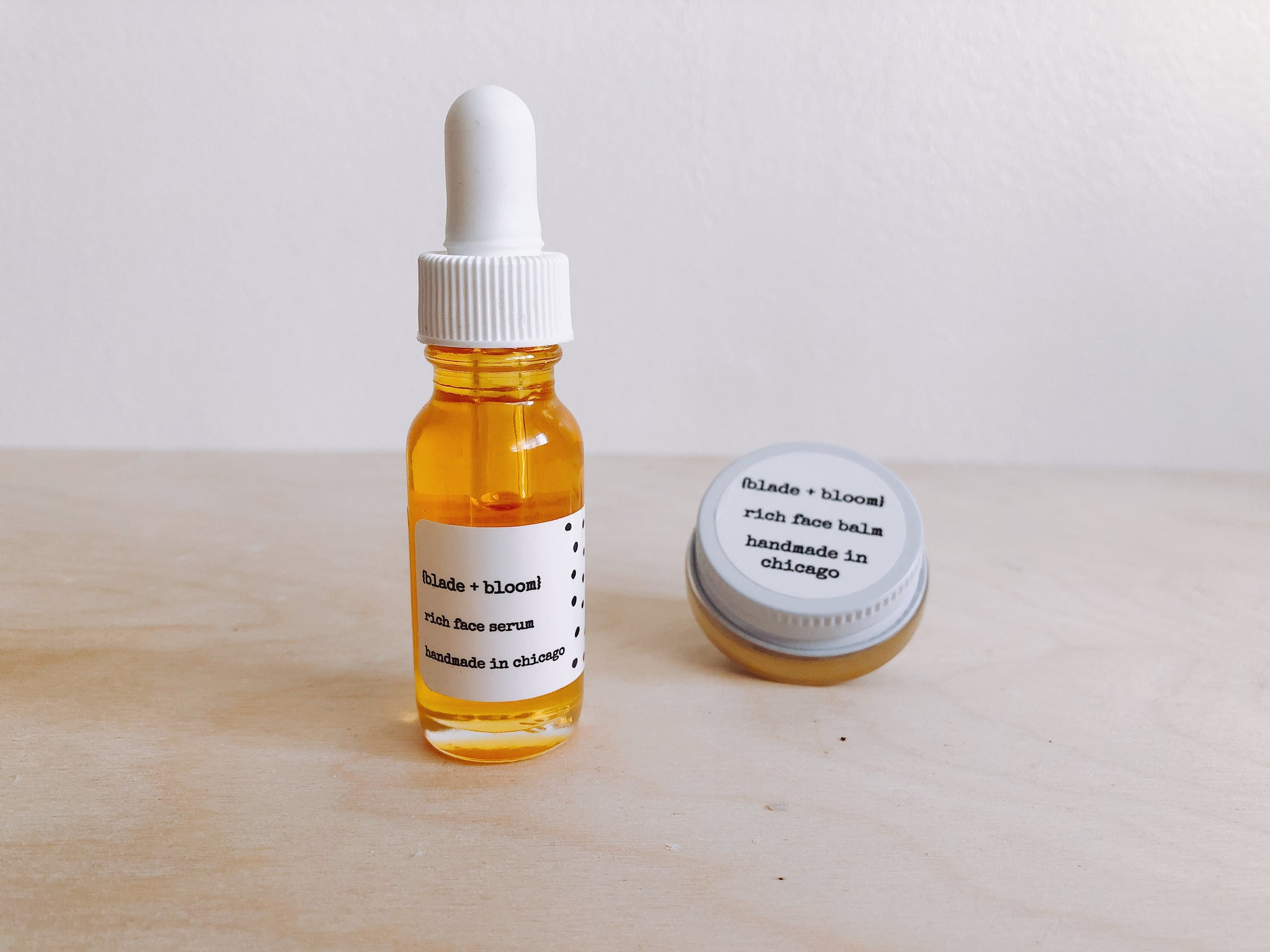 Great ingredients, smells fantastic!
I really love this balm. It is thick, so probably a night cream for most folx. It's really quite divine and the cost is a great value for the stellar ingredients.
Love this balm
I use this on the parts of my face where there are extra dry patches, after I put on the rich face serum! It smells great and feels hydrating but not too thick. I purchased the smaller size first and there is a lot of product and I think it will last a while. Great quality skincare!
Perfect for winter 🥰🥰🥰
Nice and light, pleasing smell. Feels good on my skin, perfect weight for raw Chicago fall/winter season
Super Hydrating Face Balm!
This product is so amazing. I have chronically dry skin and I use this with my daily moisturizer and it works wonders!