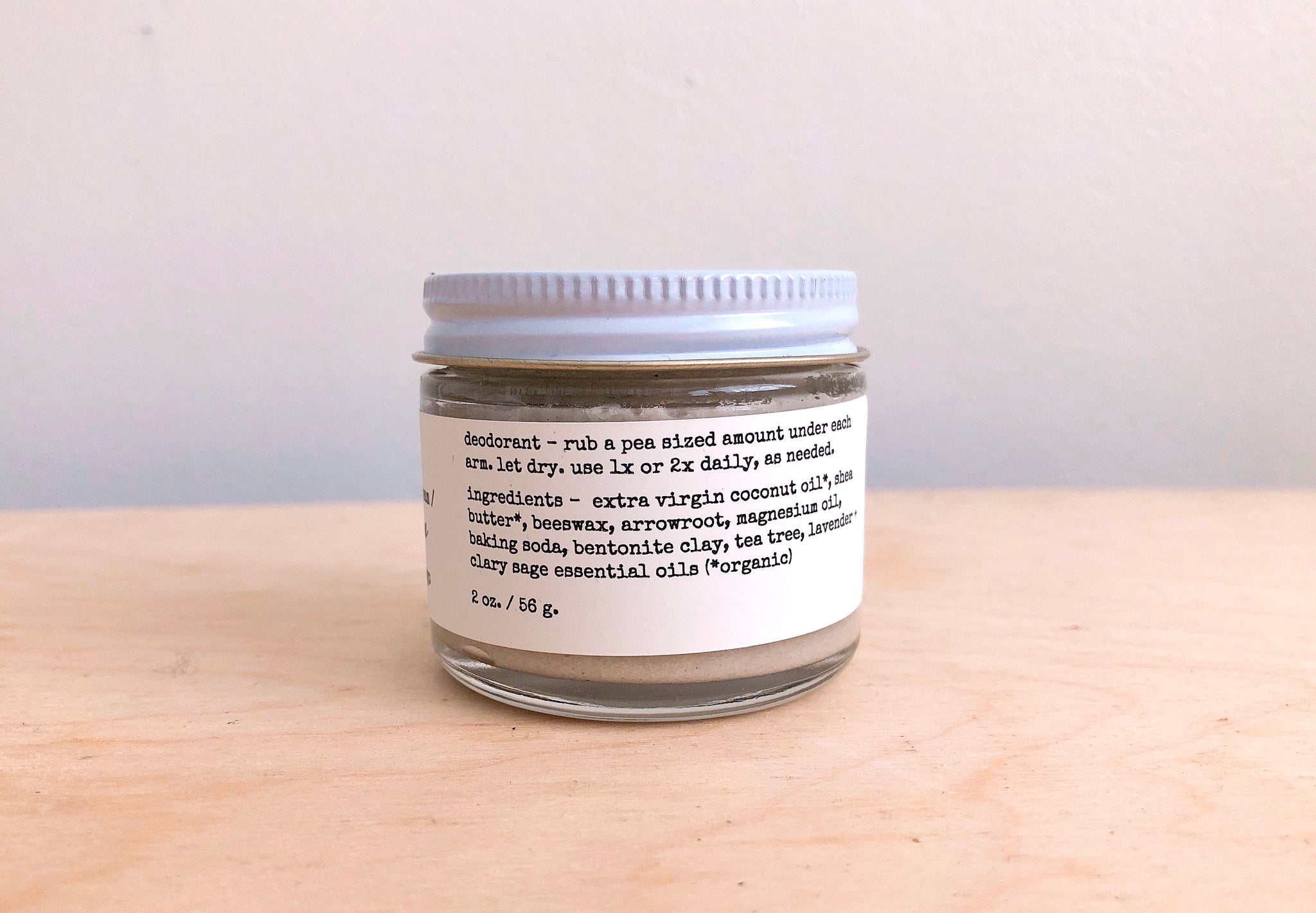 natural deodorant  - rub a pea-sized amount under each arm. let dry. use once or twice daily, as needed.
ingredients - extra virgin coconut oil*, Shea butter*, beeswax, arrowroot, magnesium oil, baking soda, bentonite clay, tea tree, lavender + clary sage essential oils (*organic)
1 oz. / 28 g.
2 oz. / 56 g.
Natural is definitely better. The extra virgin coconut oil in this formula is not only soothing, but also anti- bacterial. The baking soda and clays help absorb wetness and the combination of essential oils is anti-bacterial and odor reducing.
The process of switching from traditional antiperspirants to chemical-free ones is simple but not always immediate. The main change is your body's adjustment from sweat blocker, which also traps toxins, to releaser which can be unpleasant. We're not used to our own body odor but this detox or change period doesn't last forever and doesn't affect everyone. Your body chemistry adjusts to the natural absorption and anti-bacterial ingredients.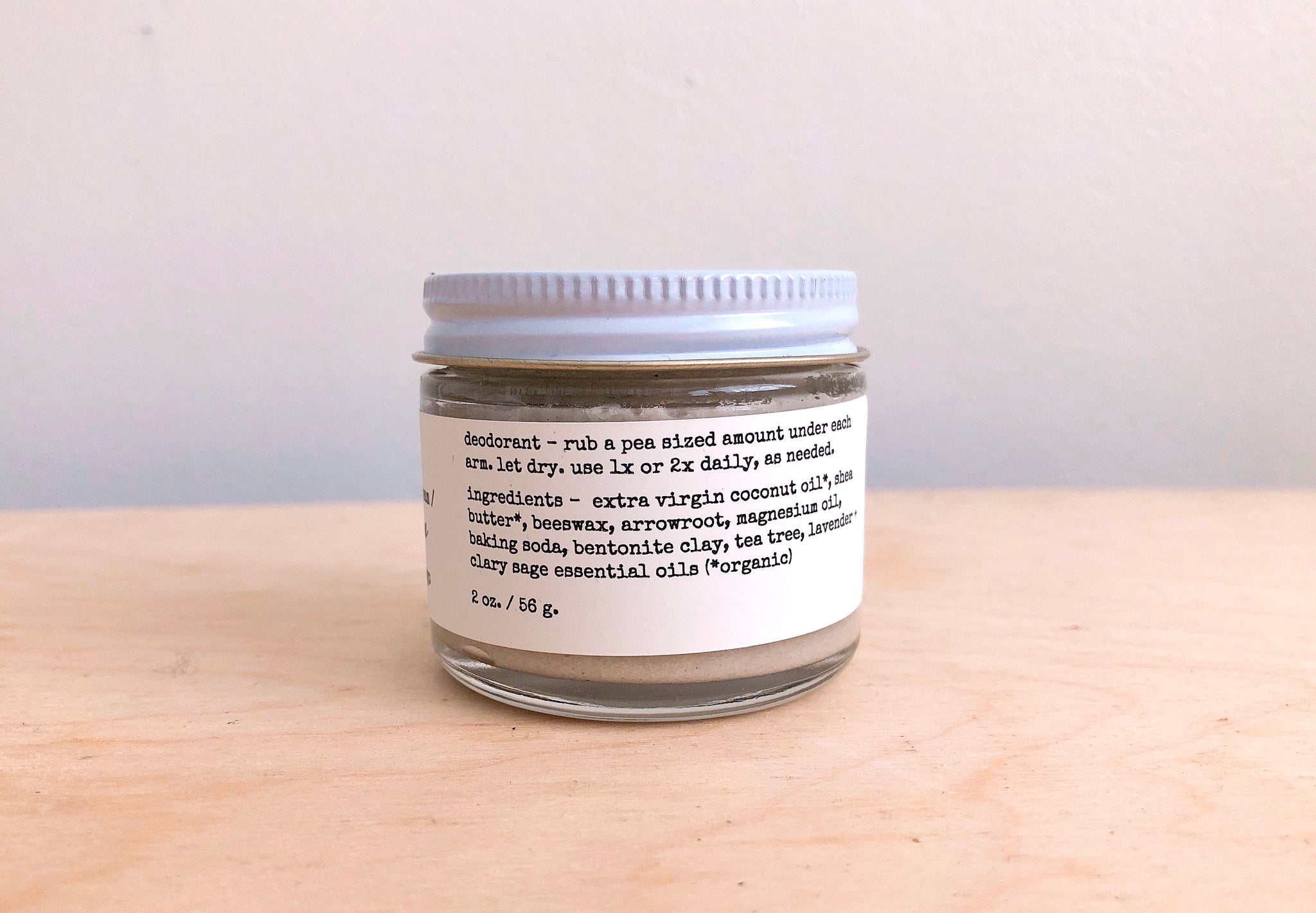 Lovely smelling deodorant
I love this stuff. The scent isn't overpowering and it works.
My Favorite Natural Deodorant
I am very much in love with this deodorant. It's been over 10 years that I've been playing trial and error with finding a natural deodorant that works for me and this one is it!
I love how it smells and it's efficacy! There are days where I need to reapply but I live in TX so that's expected.
Best natural deodorant ever
This is genuinely the best natural deodorant I've ever used. Stops sweat and smell. I will never buy another deodorant again, it's truly amazing!
Absolutely Amazing!
I've been looking for a natural deodorant for a while now. I really love the smell of this one and it actually works! I highly recommend it. It lasts for a really long time as well, which make it even better. I won't be using any other deodorant from now on!