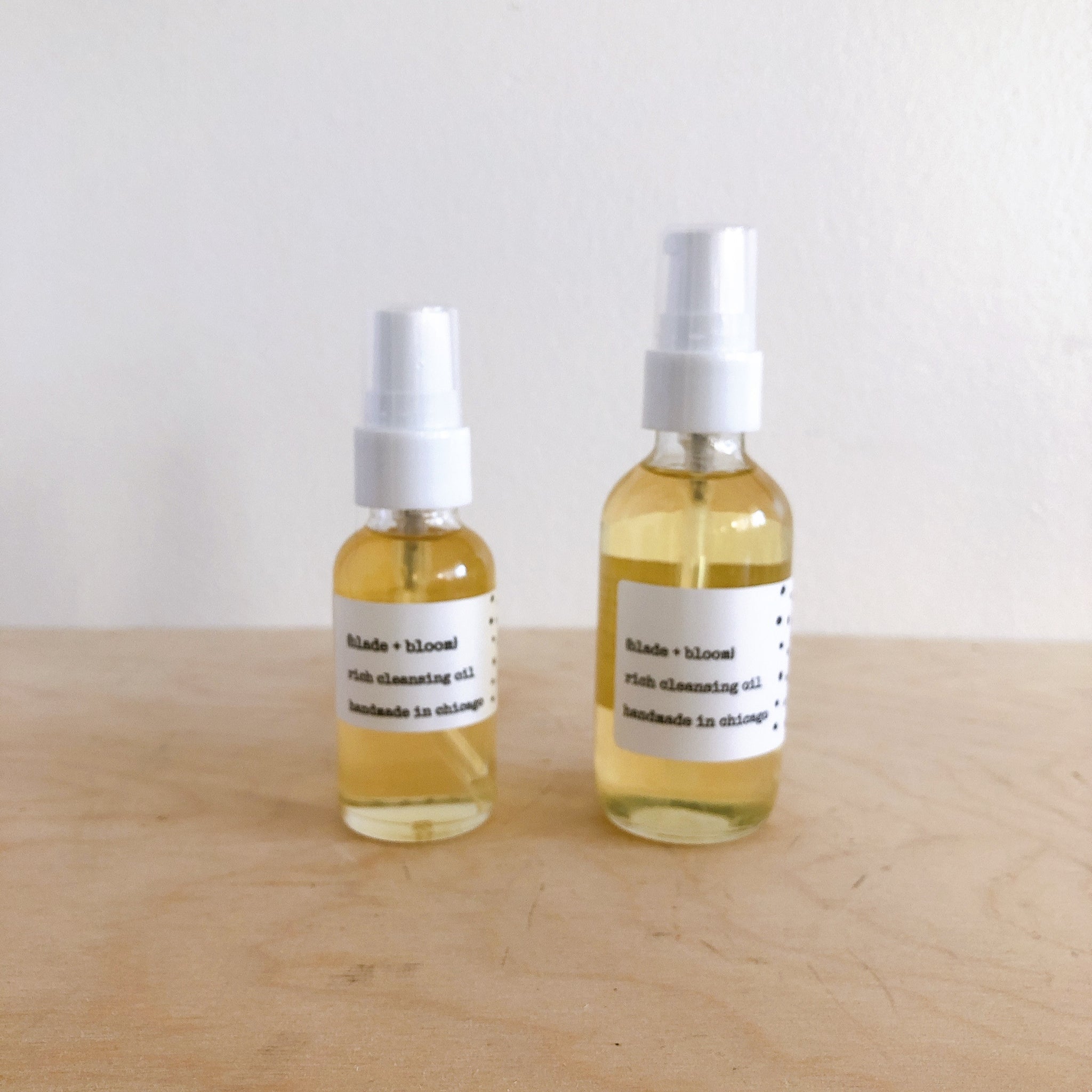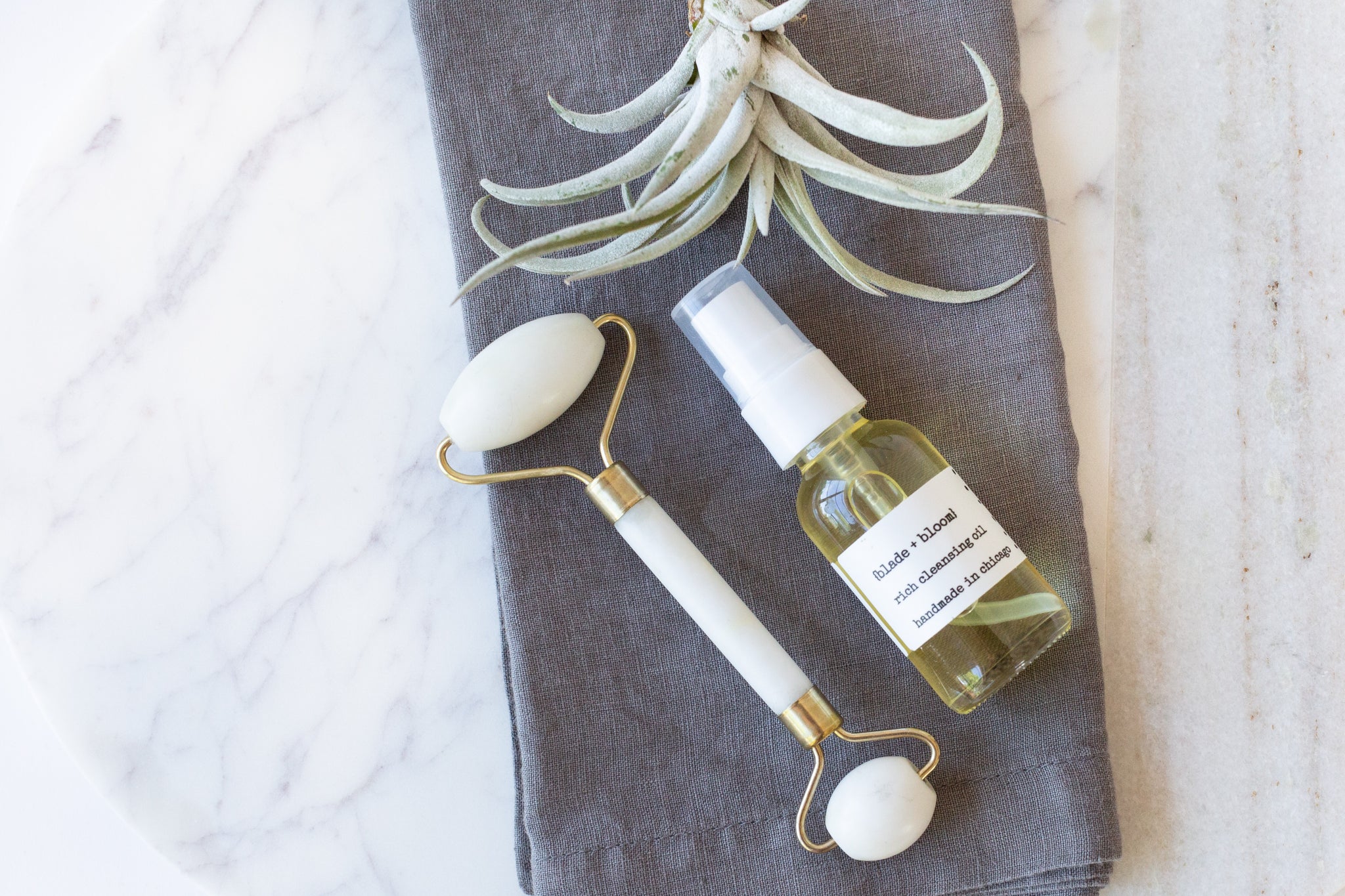 rich face essentials - 
skin-loving ingredients are combined in highly effective formulas to balance, brighten, firm, and replenish skin. suitable for most skin types and conditions.

free of synthetic fragrance, colors and preservatives.
rich cleansing oil -
gentle cleanser + makeup remover - massage a small amount into skin with dry hands, 
add water to lift away dirt, wipe off with warm, wet cloth.
ingredients - sunflower*, sweet almond*, rice bran + castor oils, orange, lavender,
lemon, rose geranium + ylang ylang essential oils
1 oz. / 29 ml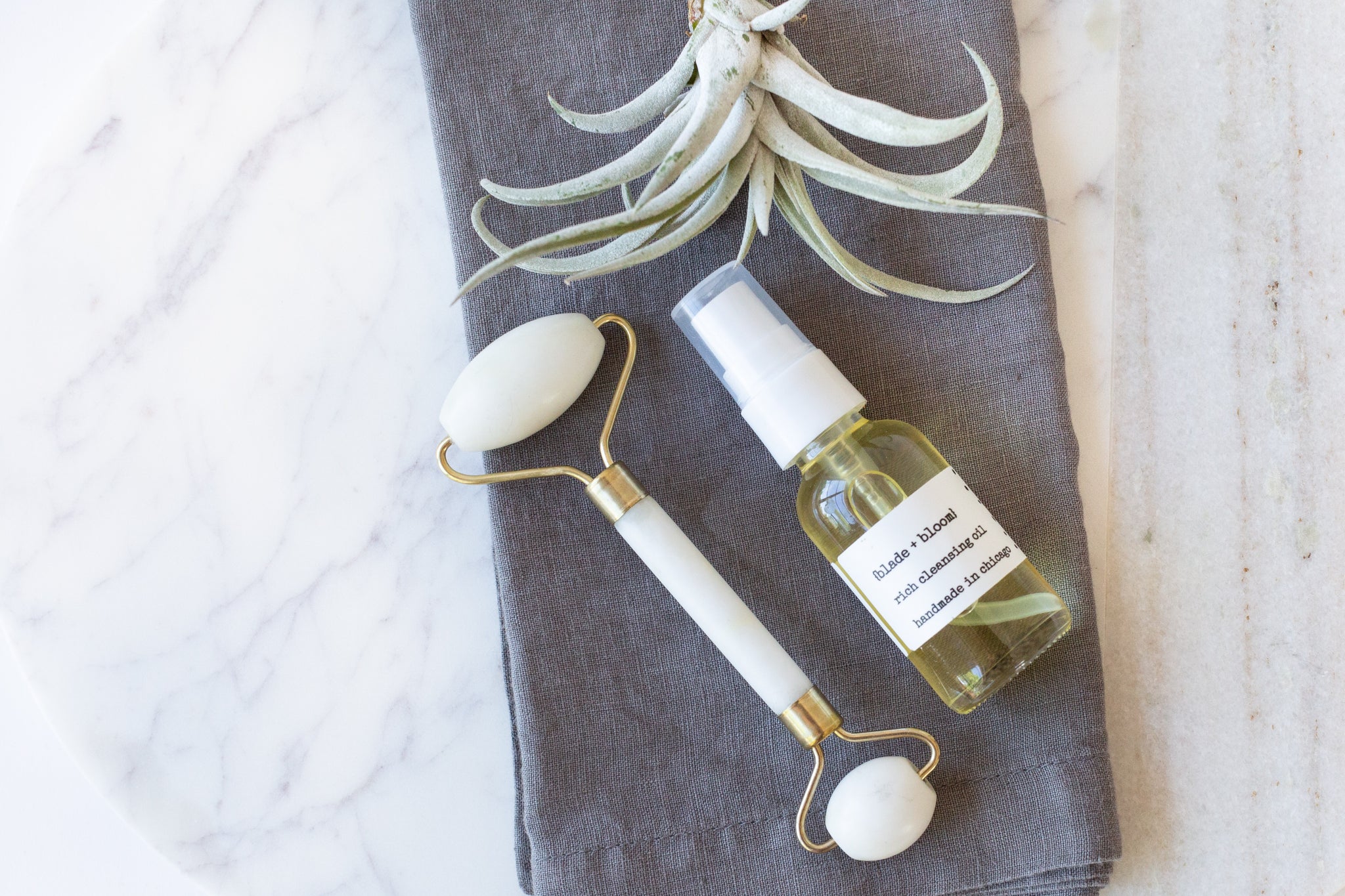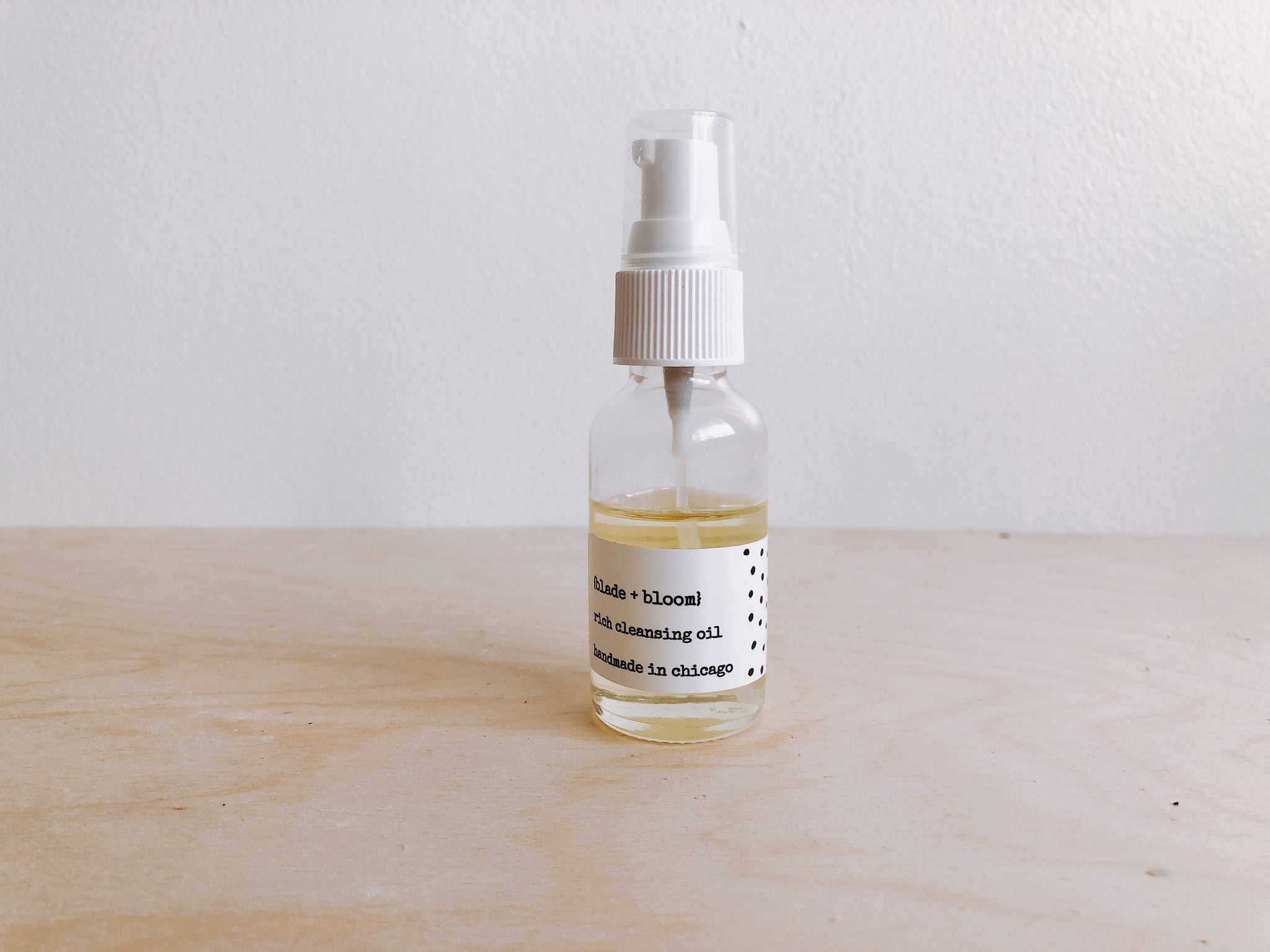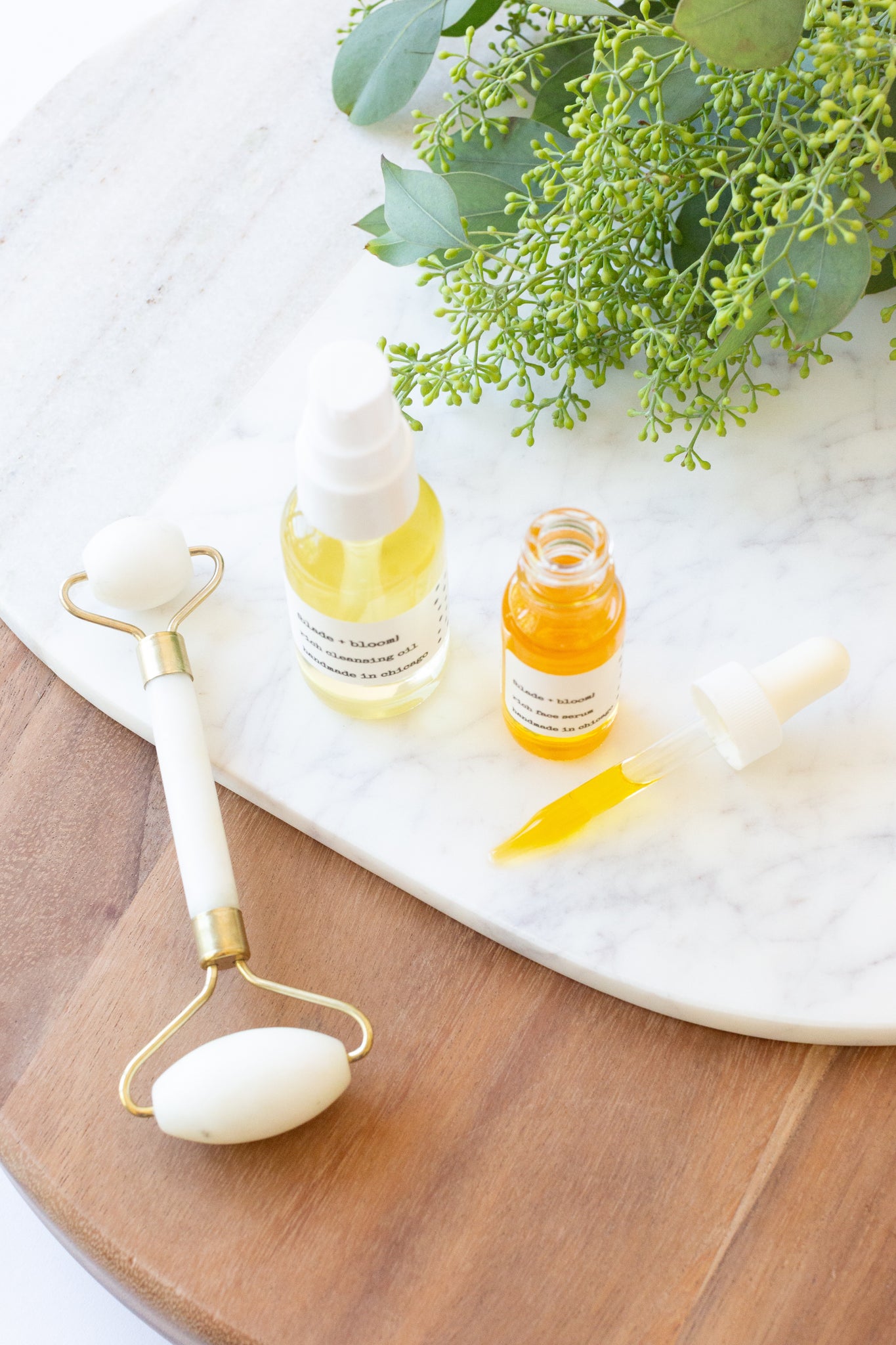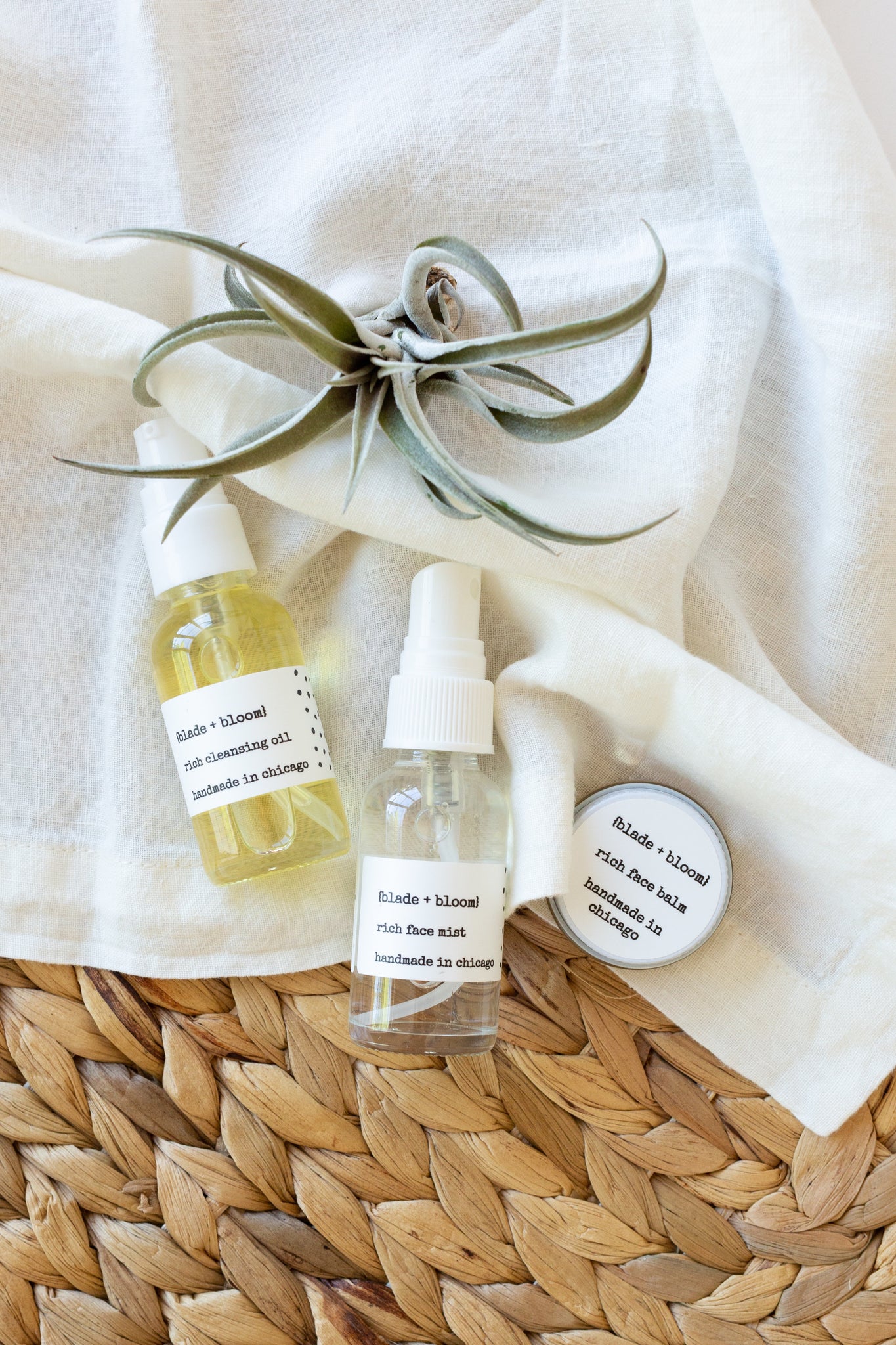 Great cleanser
This is my second bottle I really like how it cleanses yet leaves my skin with a glow.
My skin is baby soft
second time buying this since i bought the small version first. works gret!
Cleansing Oil
I love this product! It smells lovely and fresh and makes my skin soft and smooth after I use it. I use it and then put the rich face balm on and they make a great duo!
Wonderfully Rich Cleansing Oil
I received the rich cleansing oil as a gift from a dear friend. It works beautifully and begs to be shared so I, too, purchased it as gift.
Changed my life & skin
I've been using this for about a month and the improvement in my skin is crazy. Having combo skin and oil cleansing has been the game changer!