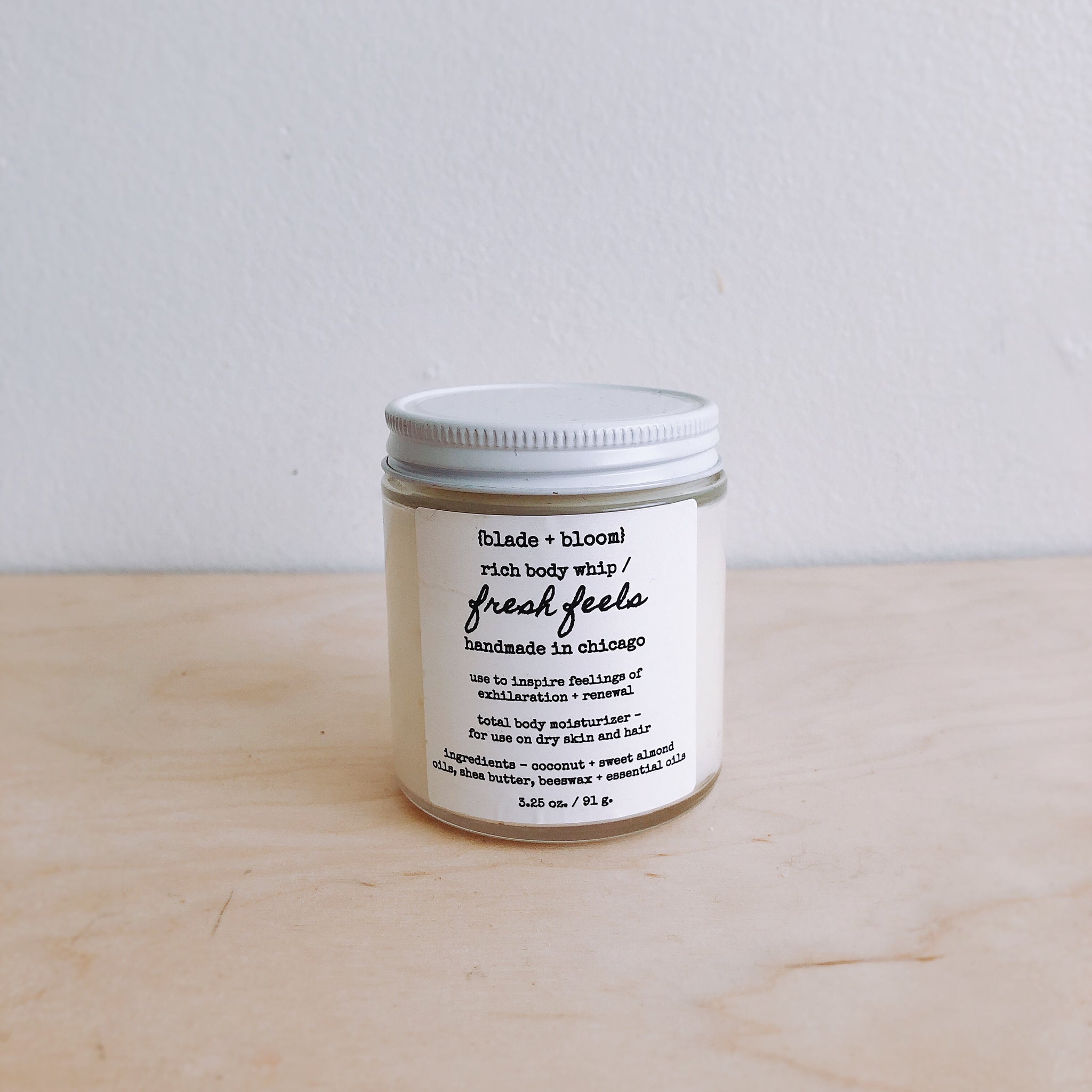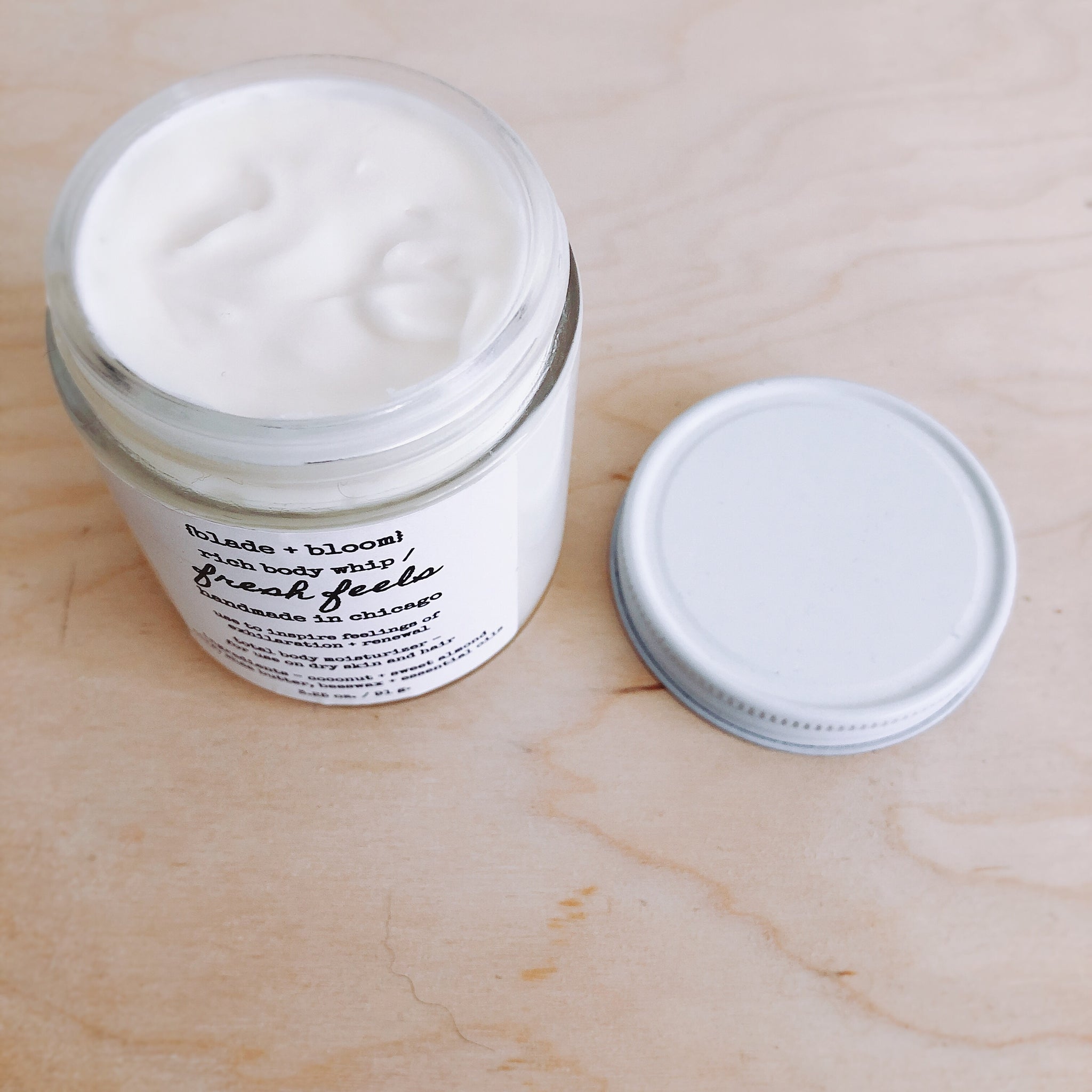 rich body whip / fresh feels
total body moisturizer - for use on dry skin and hair. rich + waterless so a little goes a long way, melts with the heat of your hands and spreads.
calming aromatherapy scent fresh feels: use to inspire feelings of exhilaration + renewal
ingredients - coconut + sweet almond oils, shea butter, beeswax, lavender, rose geranium, cedarwood + lemongrass essential oils
3.25 oz. / 91 g.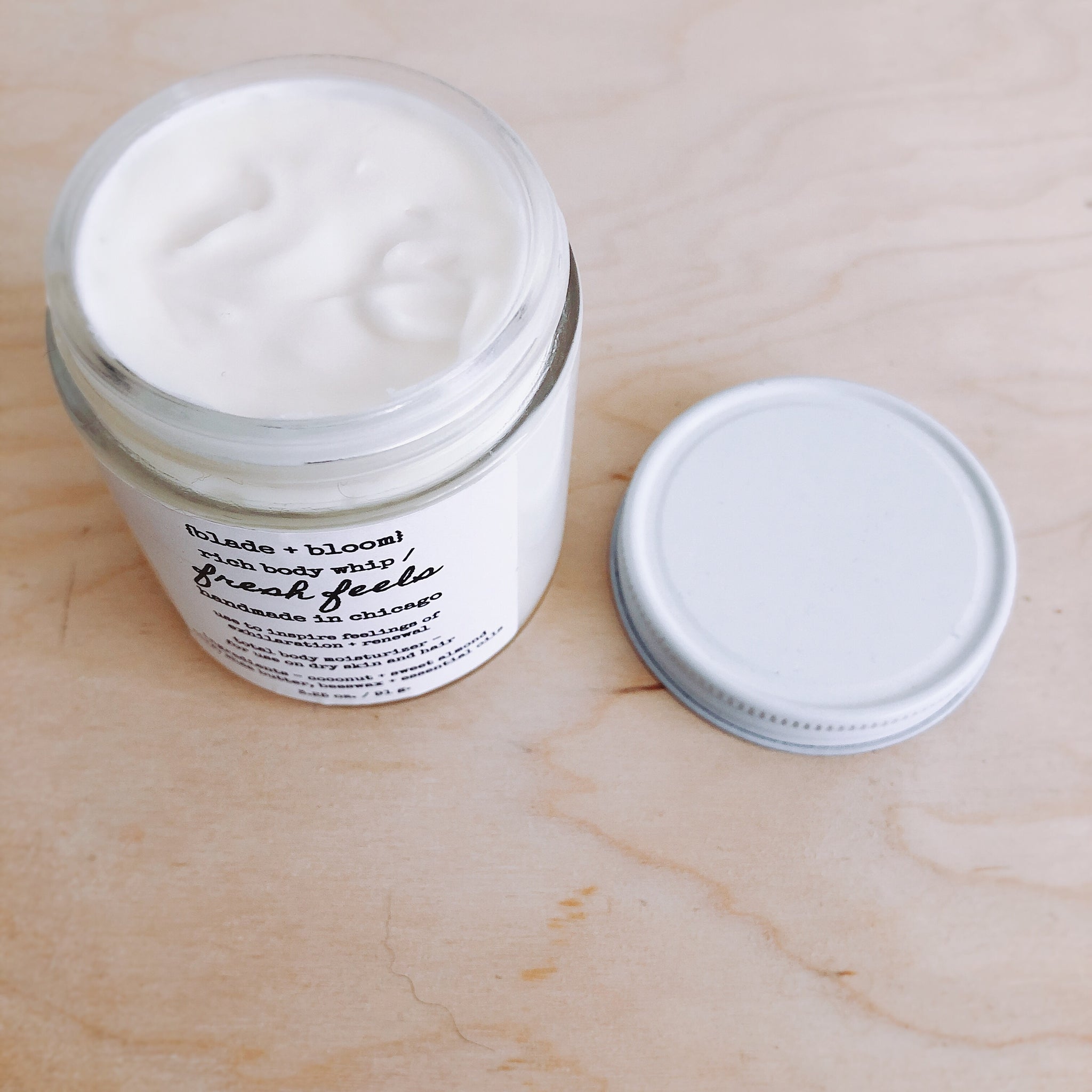 Perfect gift
I buy my mom a new jar of cream every year. She absolutely loves the smell and feel of this rich cream. And because a little goes a long way the jar lasts almost a whole year even without rationing it.
The perfect surprise gift for makers whose hands are notoriously dry!
Amazing!!
It smells so good and feels just as great!! I love that I can use it on my skin and hair!
Love it!
Product is light weight and a little goes a long way. My skin already feels softer!
Fresh feels so great!
Fresh feels rich body whip is heavenly. It penetrates the skin and is long lasting which is great if you have dry skin. It leaves the skin slightly oily but not too much. It also smells great which is an added bonus.