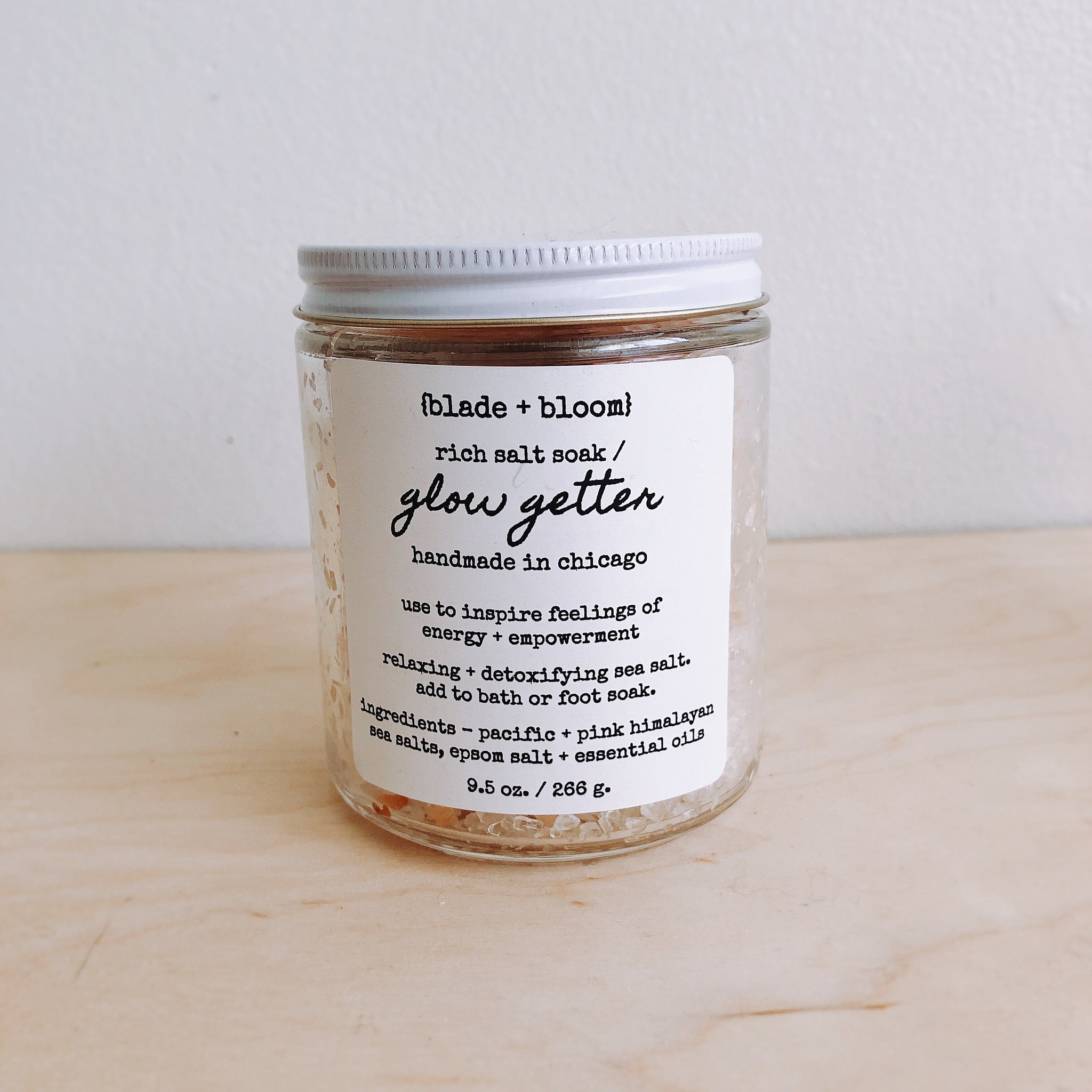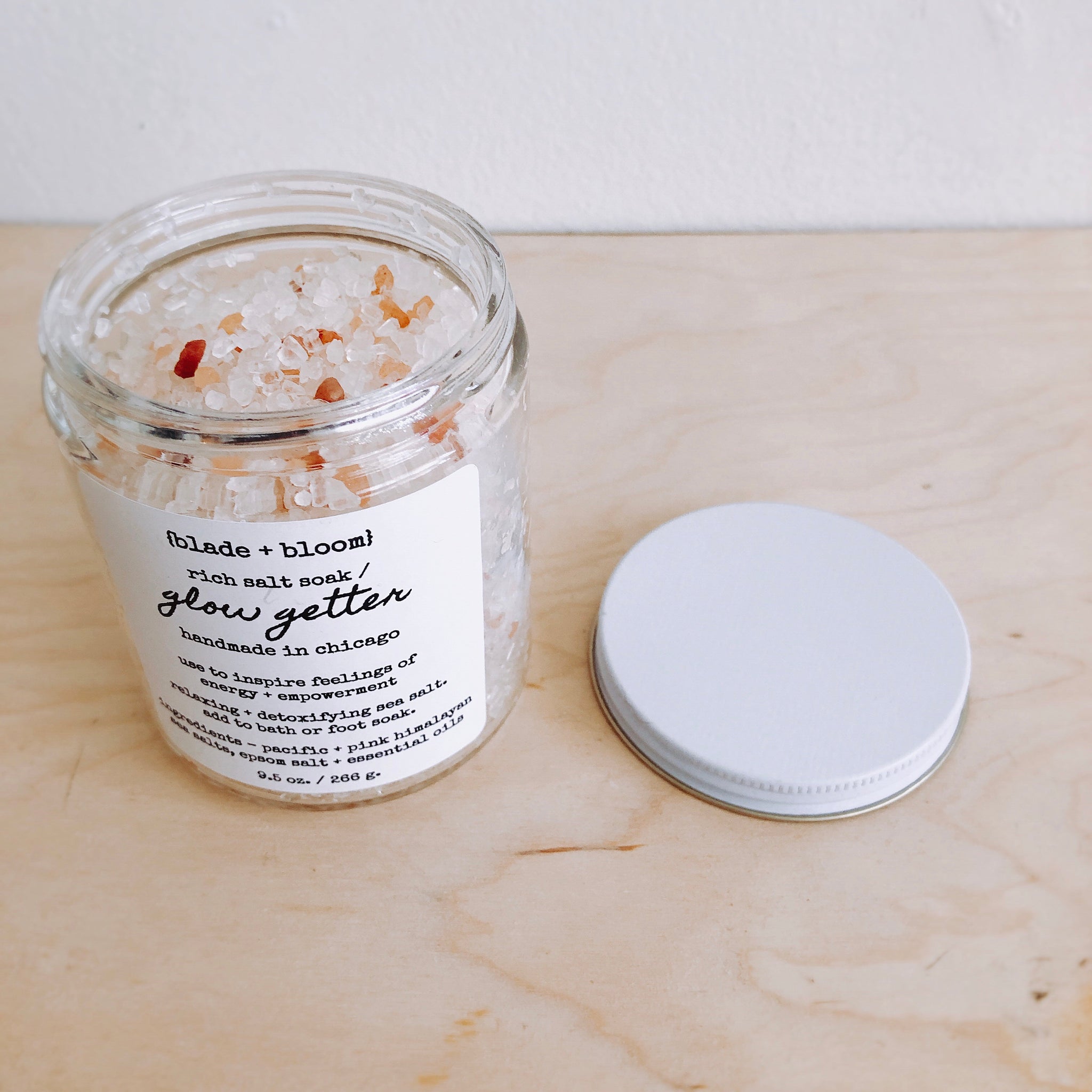 rich salt soak / glow getter
relaxing + detoxifying sea salt. add to bath or foot soak.
refreshing aromatherapy scent glow getter: use to inspire feelings of energy + empowerment
ingredients - pacific + pink himalayan sea salts, epsom salt, lavender, rose, orange + tangerine essential oils
9.5 oz. / 266 g.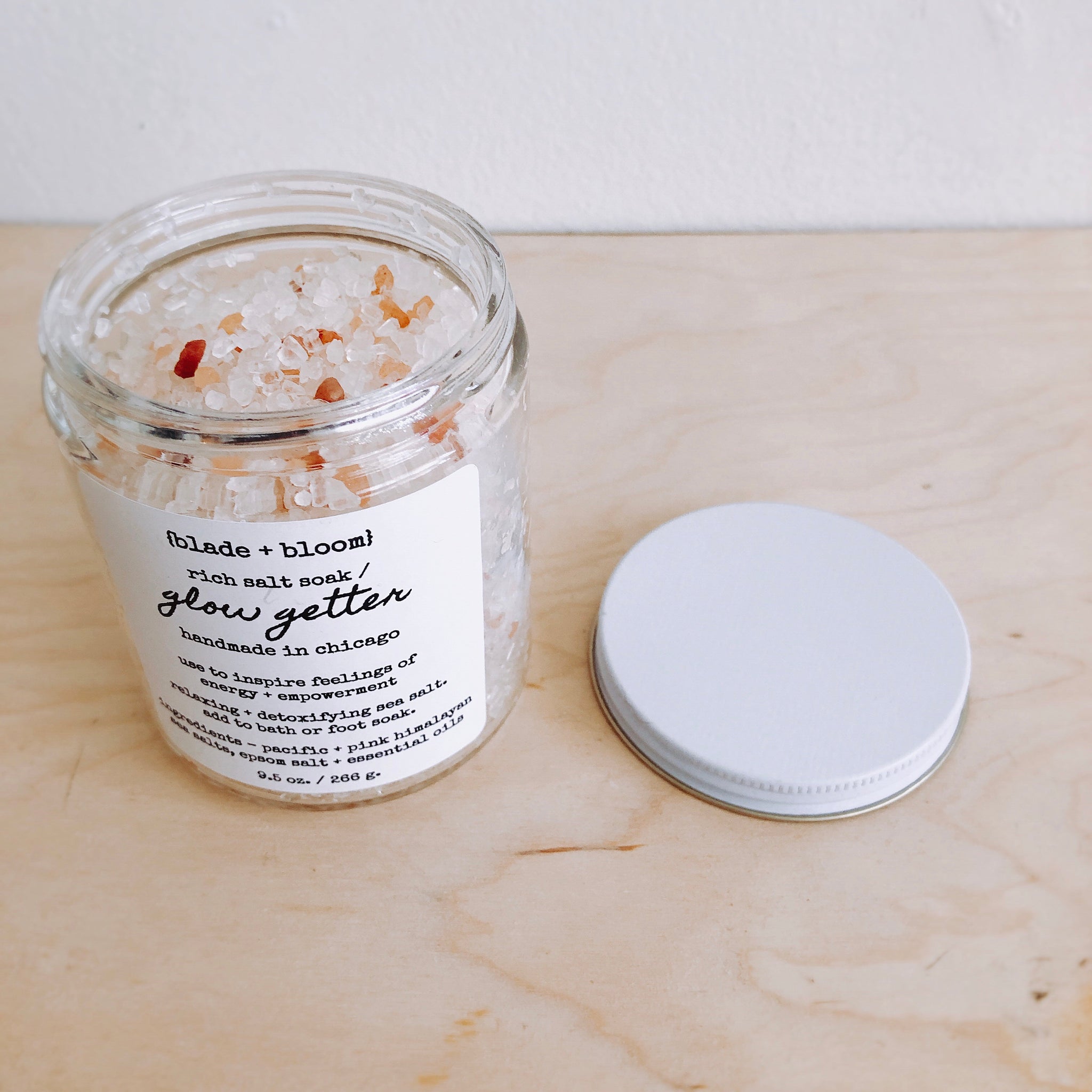 Feeling myself
First, this smells amazing!!! After a long day I poured some into the tub to relax. The salts dissolved fairly quickly in the bath water and left thr whole bathroom smelling soft and amazing and putting a bright spin on a long day. My skin was soft and no residue feeling. Will be purchasing again and again and trying out the other scents!
Smells amazing!!
Smells almost like an orange creamsicle. It dissolved nicely in the bath and leaves me feeling so fresh!! Plus the jar and packaging is really cute.