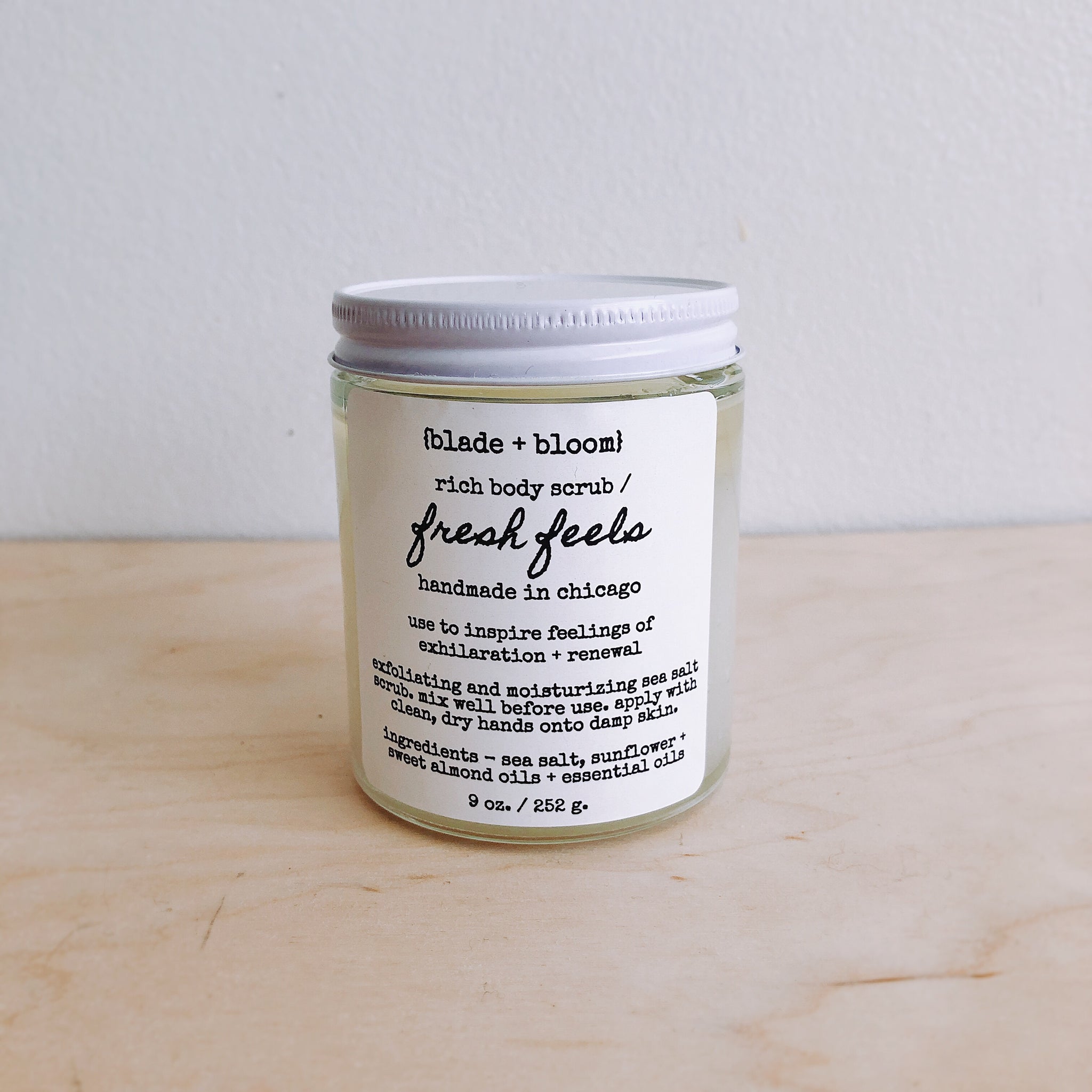 rich body scrub / fresh feels
exfoliating and moisturizing sea salt scrub. mix well before use. apply with clean, dry hands onto damp skin. may make surfaces slippery.
calming aromatherapy scent fresh feels: use to inspire feelings of exhilaration + renewal
ingredients - sea salt, sunflower + sweet almond oils, lavender, rose geranium, cedarwood + lemongrass essential oils
9 oz. / 252 g.
Just right scrubby
I've had scrubs that are too abrasive. This scrub is lovely. It smells good, leaves me feeling smooth and soft. I used it on wet skin and it dissolved too quickly, the label recommends applying it to damp skin and it does work better that way. Thanks so much!
Gorgeous, subtle scent, rich and luxe product! Looking forward to keeping my skin and body dewy and pleased over the summer/through the dregs of quarantine!