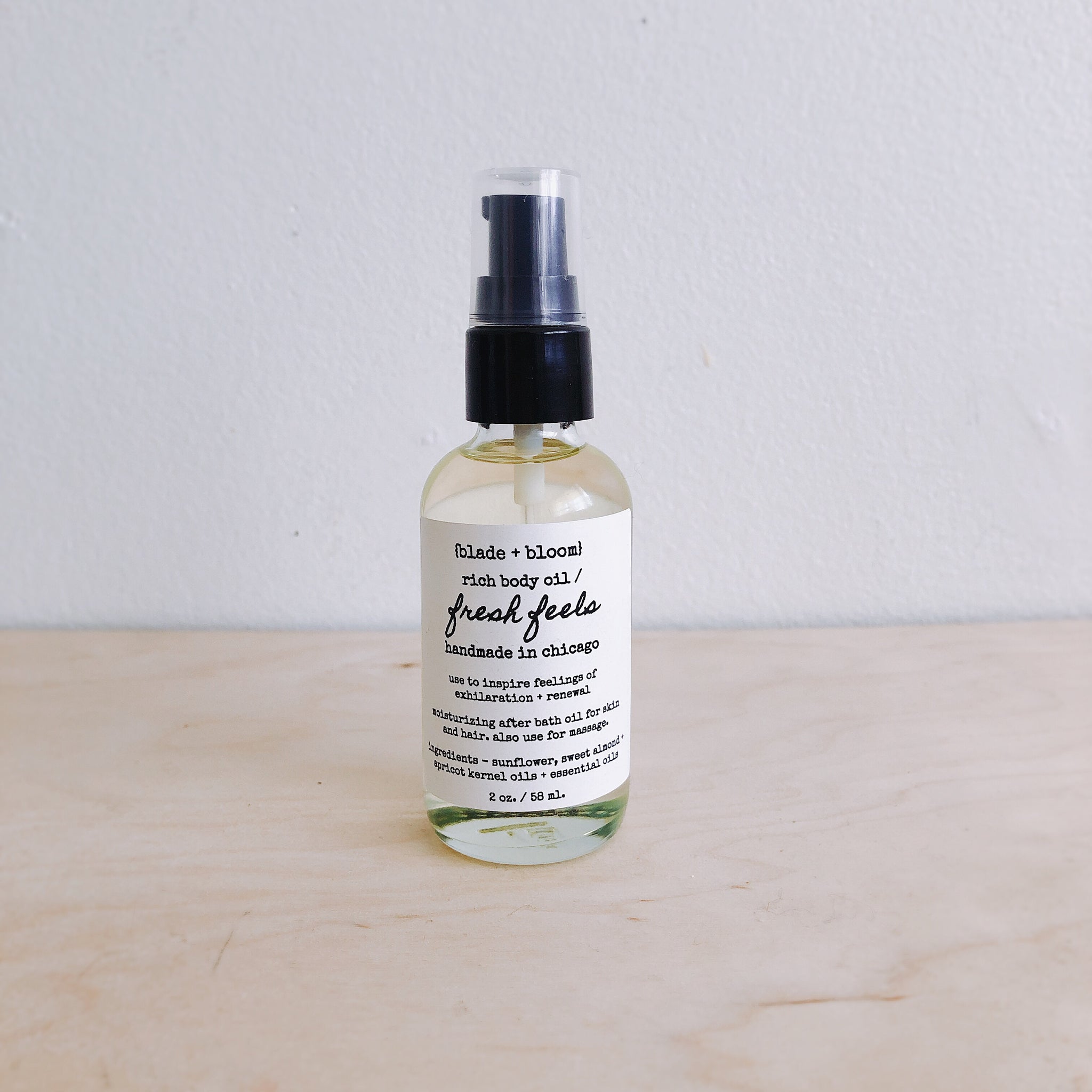 rich body oil / fresh feels
moisturizing after bath oil for skin and hair. also use for massage.
calming aromatherapy scent fresh feels: use to inspire feelings of exhilaration + renewal
ingredients - sunflower, sweet almond + apricot kernel oils, lavender, rose geranium, cedarwood + lemongrass essential oils
2 oz. / 58 ml.