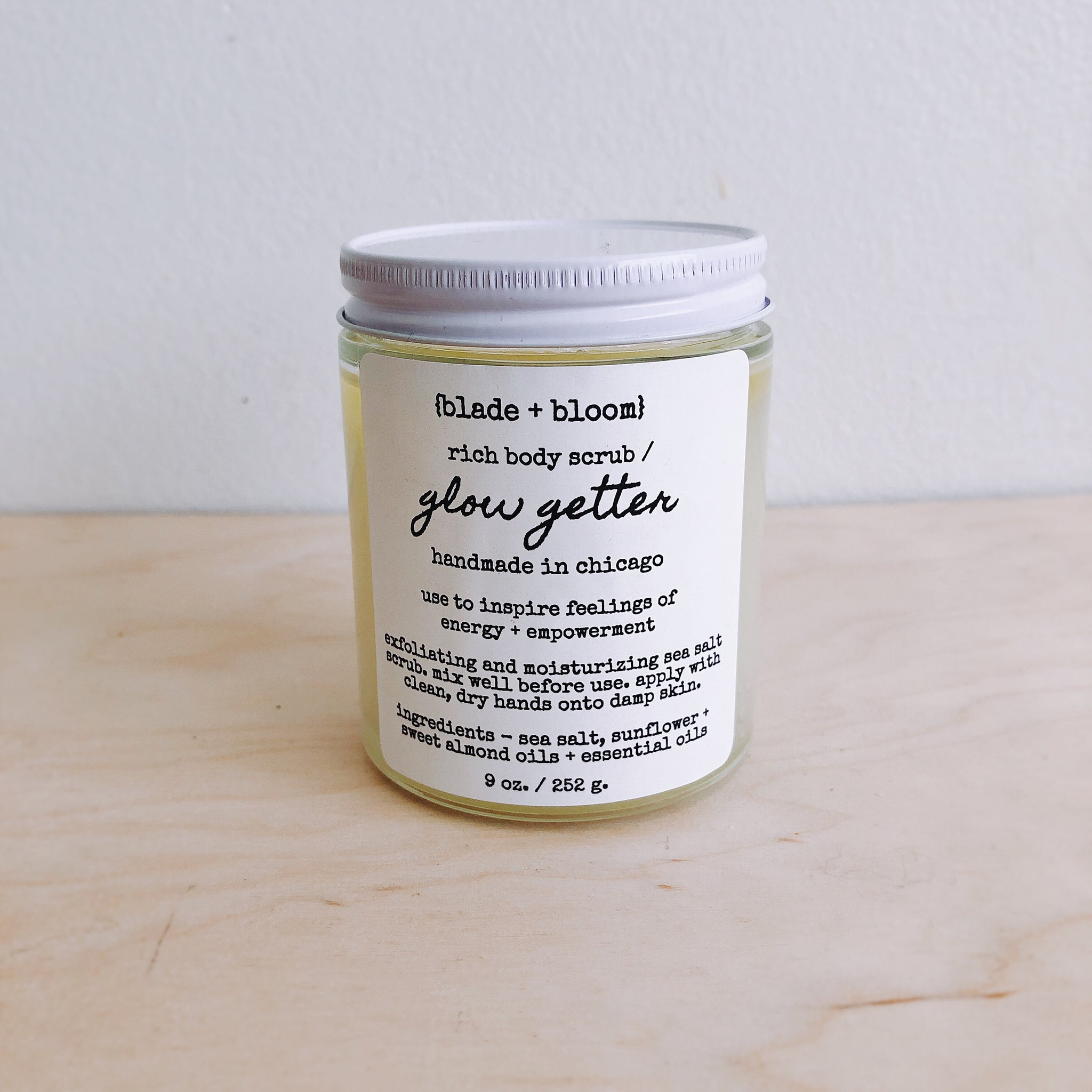 rich body scrub / glow getter
exfoliating and moisturizing sea salt scrub. mix well before use. apply with clean, dry hands onto damp skin. may make surfaces slippery.
refreshing aromatherapy scent glow getter: use to inspire feelings of energy + empowerment
ingredients - sea salt, sunflower + sweet almond oils, lavender, rose, orange + tangerine essential oils
9 oz. / 252 g.
Chi-Town deliciousness!
The very few black owned skincare companies in my city didn't have any scrubs so I decided to try this scrub from the hometown and it did not disappoint ;) New customer in Minneapolis thank you!