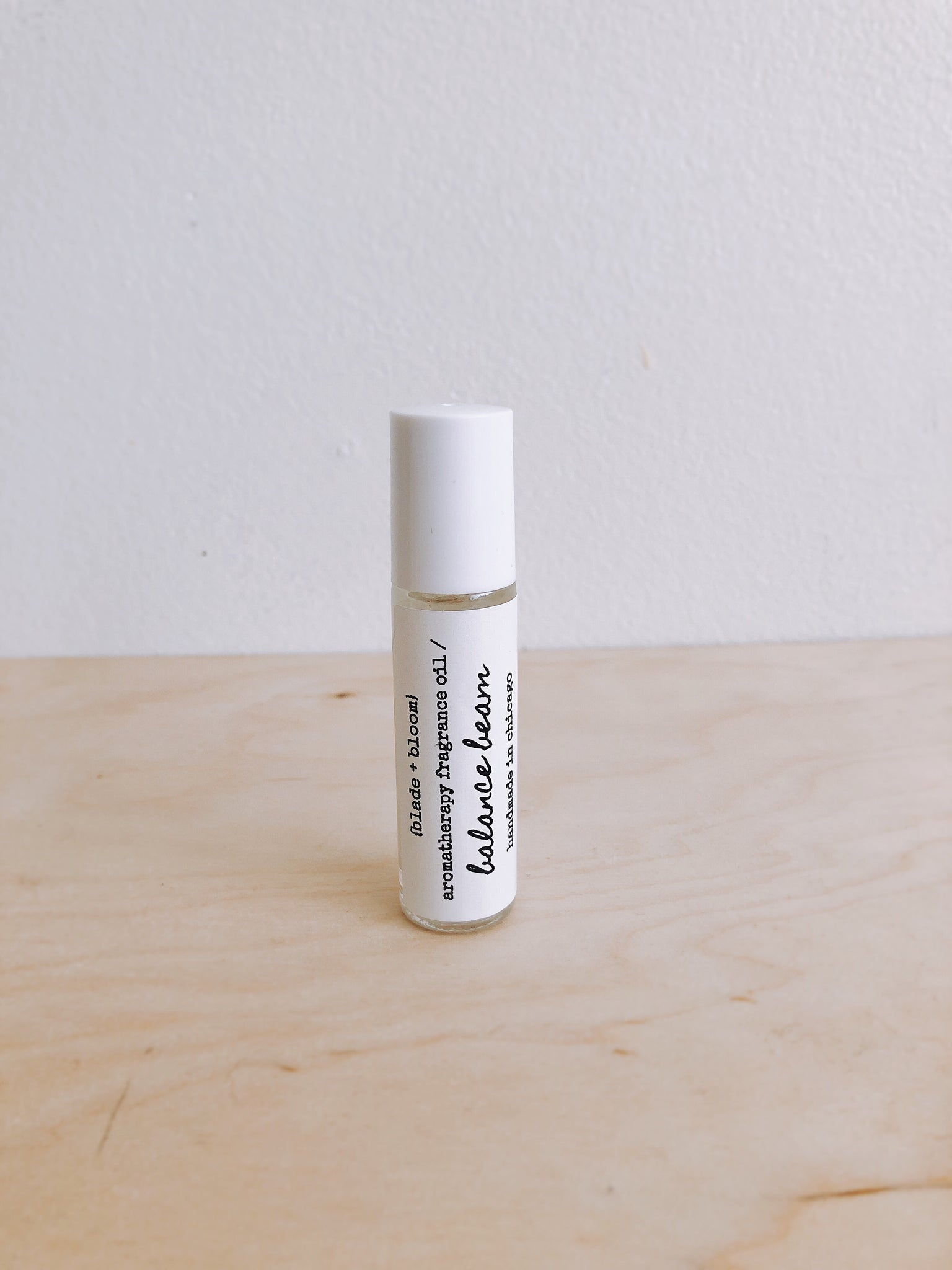 aromatherapy fragrance oil / balance beam
balance beam - use to inspire feelings of: calm + focus 
aromatherapy fragrance oil is a natural solution created to assist with the inevitable stresses of everyday life. each blend is targeted to a specific function but also doubles as a pure perfume. vegan, no chemical fillers or ingredients are used. 
apply to pulse points or remove cap and breathe deeply to feel the effects. perfect size for carrying every day as well as travel. 
balance beam may also help to: 
- reduce anxiety + nervous tension
- increase memory
Ingredients: fractionated coconut oil, frankincense, fir + cedarwood essential oils
aromatherapy fragrance oil collection:
down time - relaxation + tranquility                                         
balance beam - calm + focus
in the mood - love + openness                                               
good vibes - spirit + creativity
fresh feels - exhilaration + renewal
glow getter - energy + empowerment
aromatherapy fragrance oil / balance beam
such a lovely smell!!
I tend to like smells that aren't too sweet and floral, so this blend was PERFECT! All week, I've been applying it to my wrist to smell while working, and my quality of life has gone up dramatically. Will definitely be a returning customer. :)