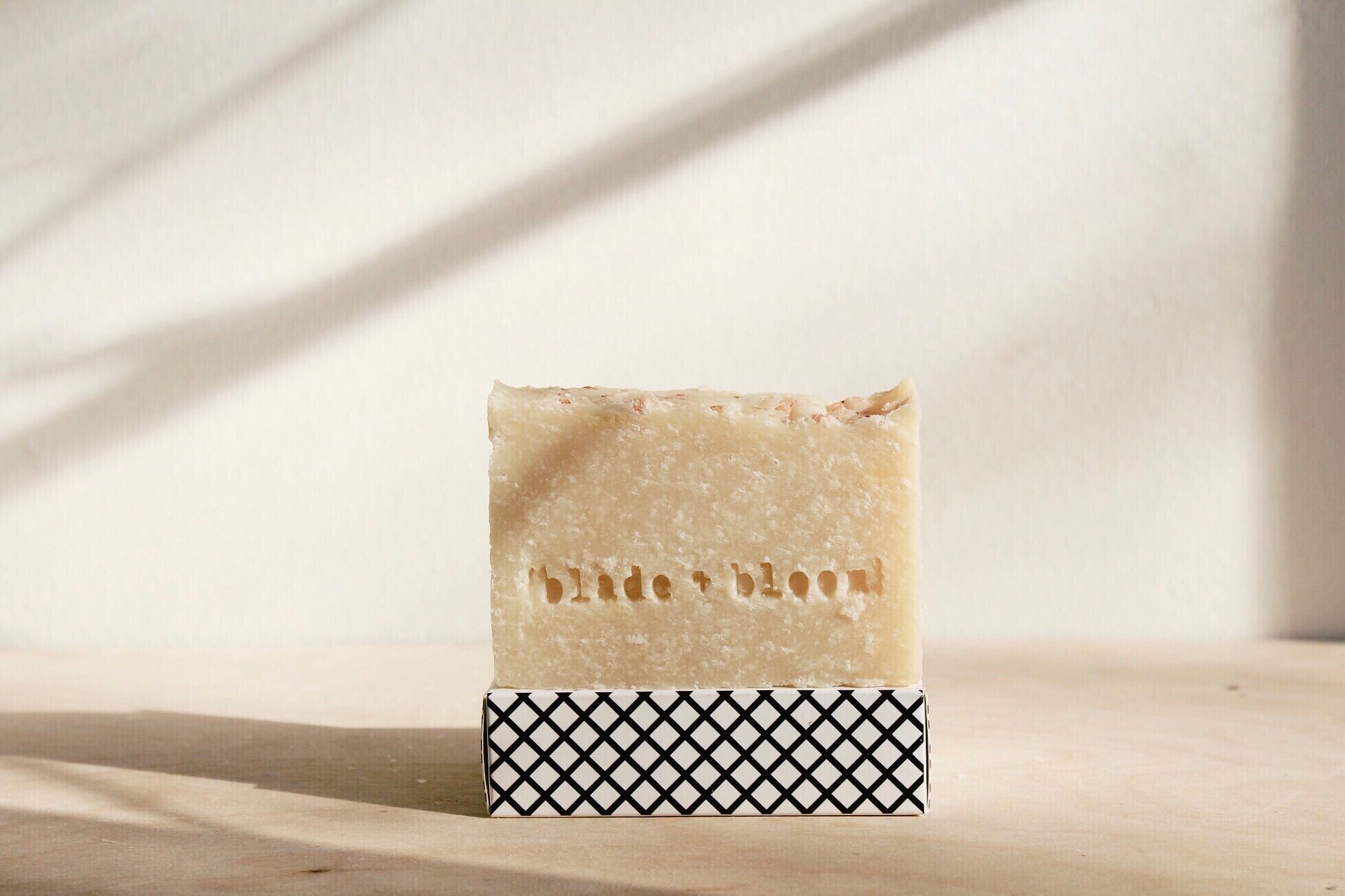 rich cleansing bar/ pretty, pretty please
smells like: desire + the willingness to ask for what you want
pretty, pretty please is a fresh blend of sweet orange, pink grapefruit, lavender + ylang ylang essential oils
ingredients: saponified olive, coconut, sustainable palm + castor oils, shea + cocoa butters, a blend of essential oils + pink himalayan sea salt
weight: 4.3 oz / 120 g.
All soaps are made from scratch in small batches with love and care in the traditional cold  process method. They are cured 4-6 weeks to produce a  hard, long  lasting bar. Due to the  handmade nature of this soap, each bar may differ slightly  from the pictures above. To help  your soap last, store  on  a draining soap dish  allowing it to dry between uses.
Great soap
This soap feels and smells amazing! You're left feeling squeaky clean. I'll definitely buy it again. :)
I LOVE THIS BAR!!!! I'll be ordering more very soon.
Amazing soap!
I love the scent of this bar of soap. Her soaps are amazing and high-quality, I keep on re-purchasing them!
I love your product!
I purchased two of your rich cleansing bars, and I absolutely love them! They are so amazing. Shipping was quick, and the price is great. I will definitely be repurchasing. Thank you for making such a great product!
I sent it as a gift for a friend and she loved it!