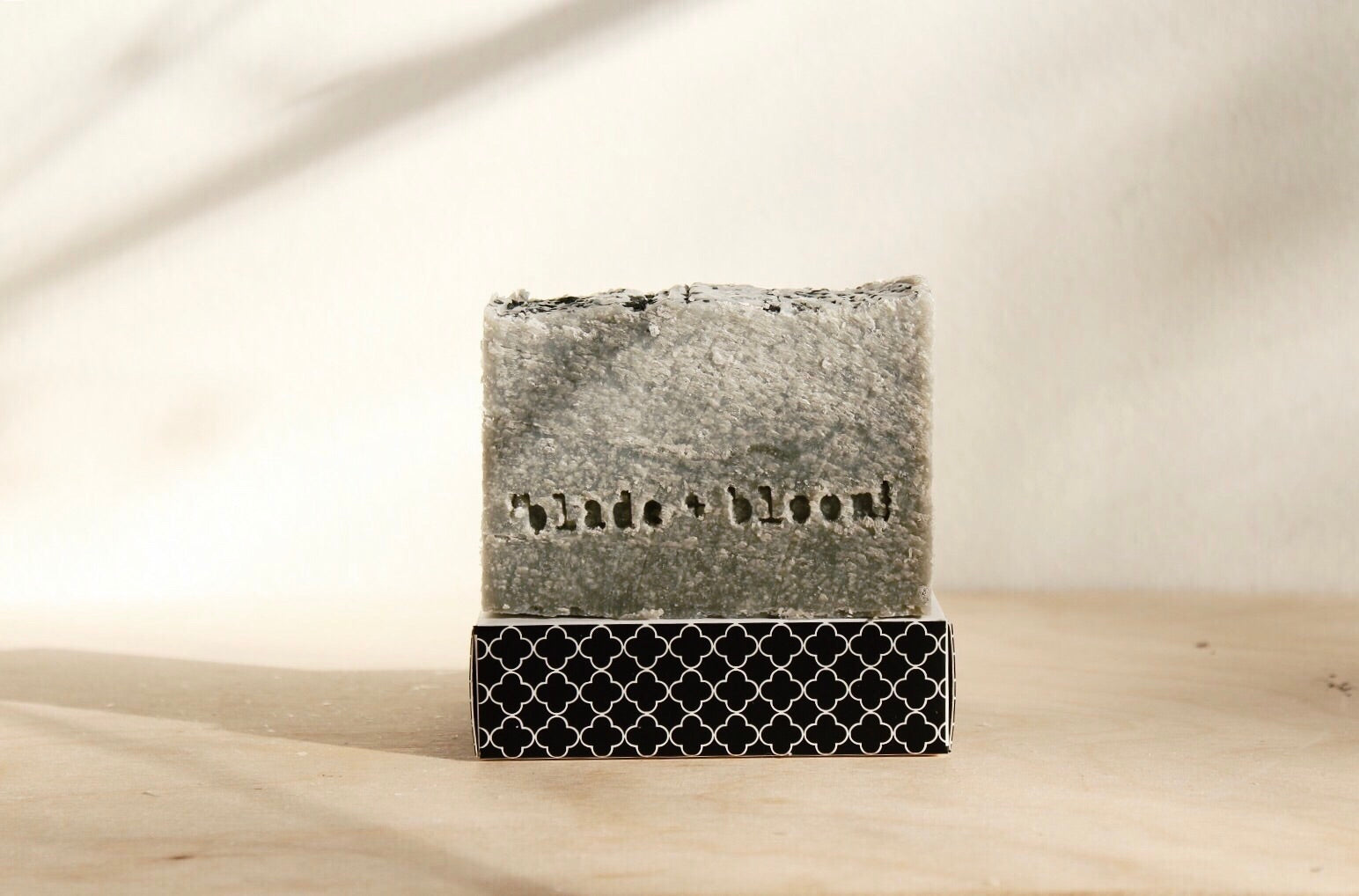 rich cleansing bar/ my daddy's an earl
smells like: trust funds + black tea
my daddy's an earl is a posh blend of juniper, palmarosa, katafray + black pepper essential oils
ingredients: saponified olive, coconut, sustainable palm + castor oils, shea + cocoa  butters, essential oils, solar + black sea salt + activated charcoal
weight: 4.3 oz / 120 g.
All soaps are made from scratch in small batches with love and care in the traditional cold  process method. They are cured 4-6 weeks to produce a hard, long lasting bar. Due to the handmade nature of this soap, each bar may differ slightly from the pictures above. To help your soap last, store on a draining soap dish allowing it to dry between uses.
Wonderful soap
The soap smells and feels great! I would definitely buy it again. :)
Beautifully crafted soap
I continually purchase these cleansing bars because of their amazing scents and great quality. Would definitely recommend!
Heaven in a Bar of Soap
This is an extraordinary soap with a fragrance that appeals to the olfactory senses in heavenly ways! Will purchase again and again and again!
Favorite artisan soaps!
I've recently been purchasing a variety of bar and liquid soaps as stocking stuffers for Christmas, and from all the small artisan companies I've purchased from, the Blade + Bloom soaps were my absolute favorite, to the point that I may be selfish and keep them for myself!
Amazing Smell and great quality
My husband and I love this scent. The soap is very nice for all the frequent washing and feels like a little touch of pampering with everything going on.