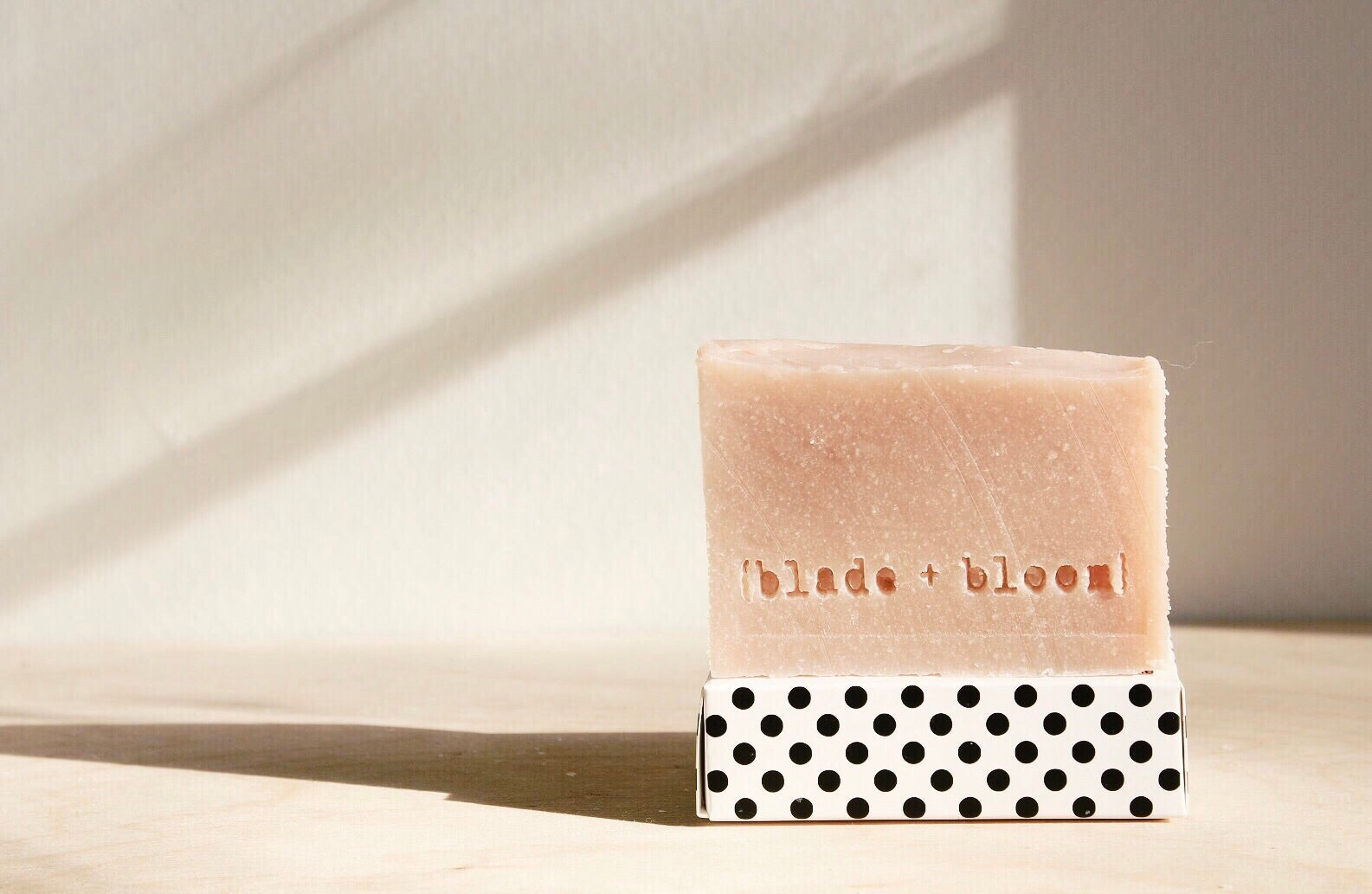 rich cleansing bar/ marcella
smells like: the rose garden you were never promised
marcella is a relaxing blend of rosemary, lavender, rose geranium + rose essential oils
ingredients: saponified olive, coconut, sustainable palm + castor oils, shea + cocoa butters, a blend of essential oils + rose clay
weight: 4.3 oz / 120 g.
All soaps are made from scratch in small batches with love and care in the traditional cold  process method. They are cured 4-6 weeks to produce a  hard,  long lasting bar. Due to the  handmade nature of this soap, each bar may differ slightly from the pictures above. To help  your soap last, store  on a draining  soap dish allowing it to dry between uses.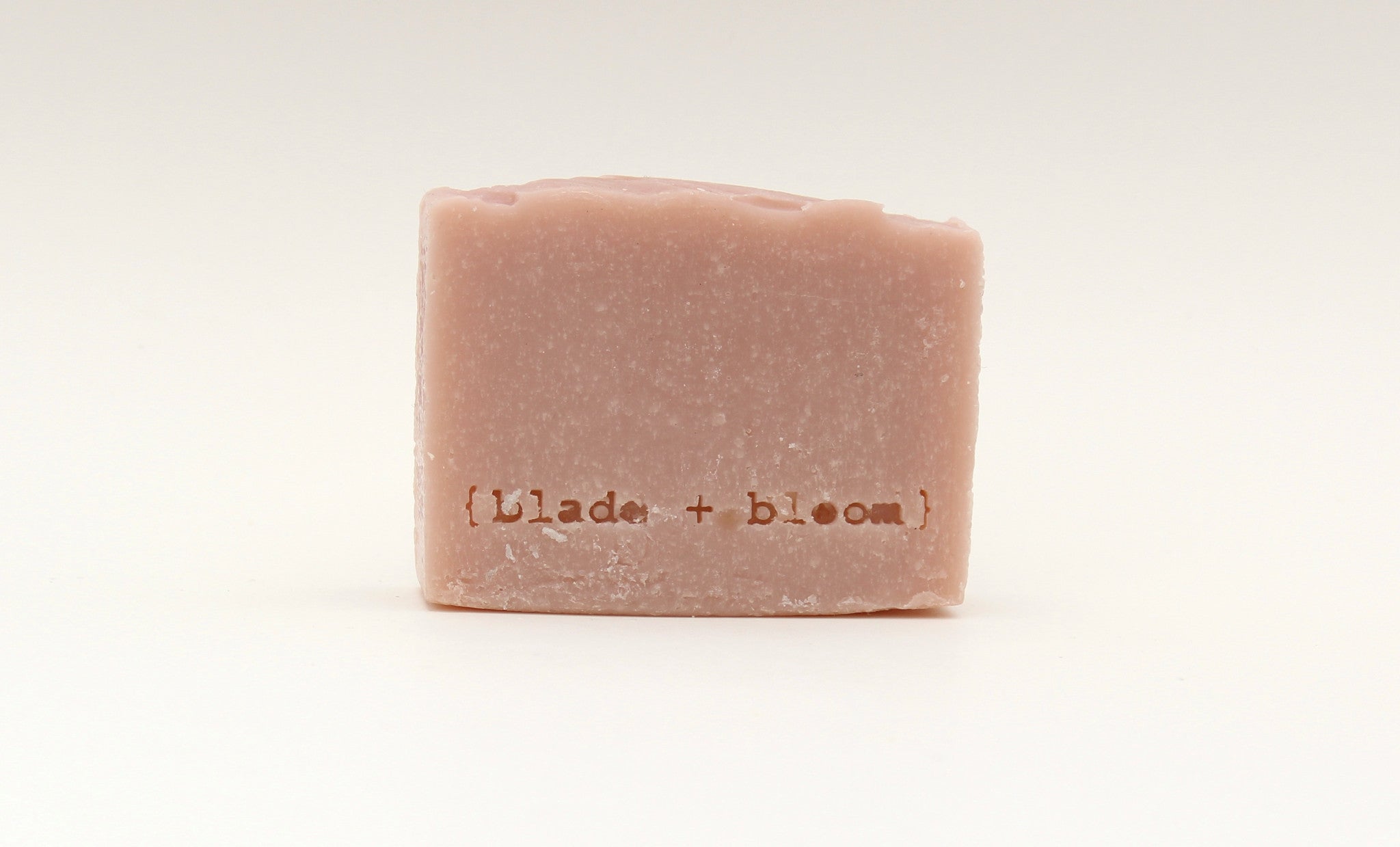 Love this Soap !!
I recently made my first purchase with blade + bloom, and I'm so happy I did ! The soap smells good and lathers well. I can't wait to try out the other soaps. It's a blessing that I'm able to support a black owned business ! 💕
😍😍😍😍
Pretty, pretty please is my new addiction!!
A Shower MUST HAVE!
Not only is this the best smelling soap I've ever encountered, it suds and lathers so much more than any drugstore brand I've ever used. A little bit of this soap goes a long way and is free of that filmy feeling that comes with a lot of bar soaps. It truly is a MUST HAVE for your shower!
Beautiful soap!
Love the smell and quality of this soap! It seems to last for a while too. I will definitely be purchasing more soap and other items again.
I love this soap!!
I really truly love this soap. It smells incredible and has a great lather. I use it on my face and body. It lastest just shy of two weeks but I think it could've potentially lasted longer if I let it fully dry between uses.