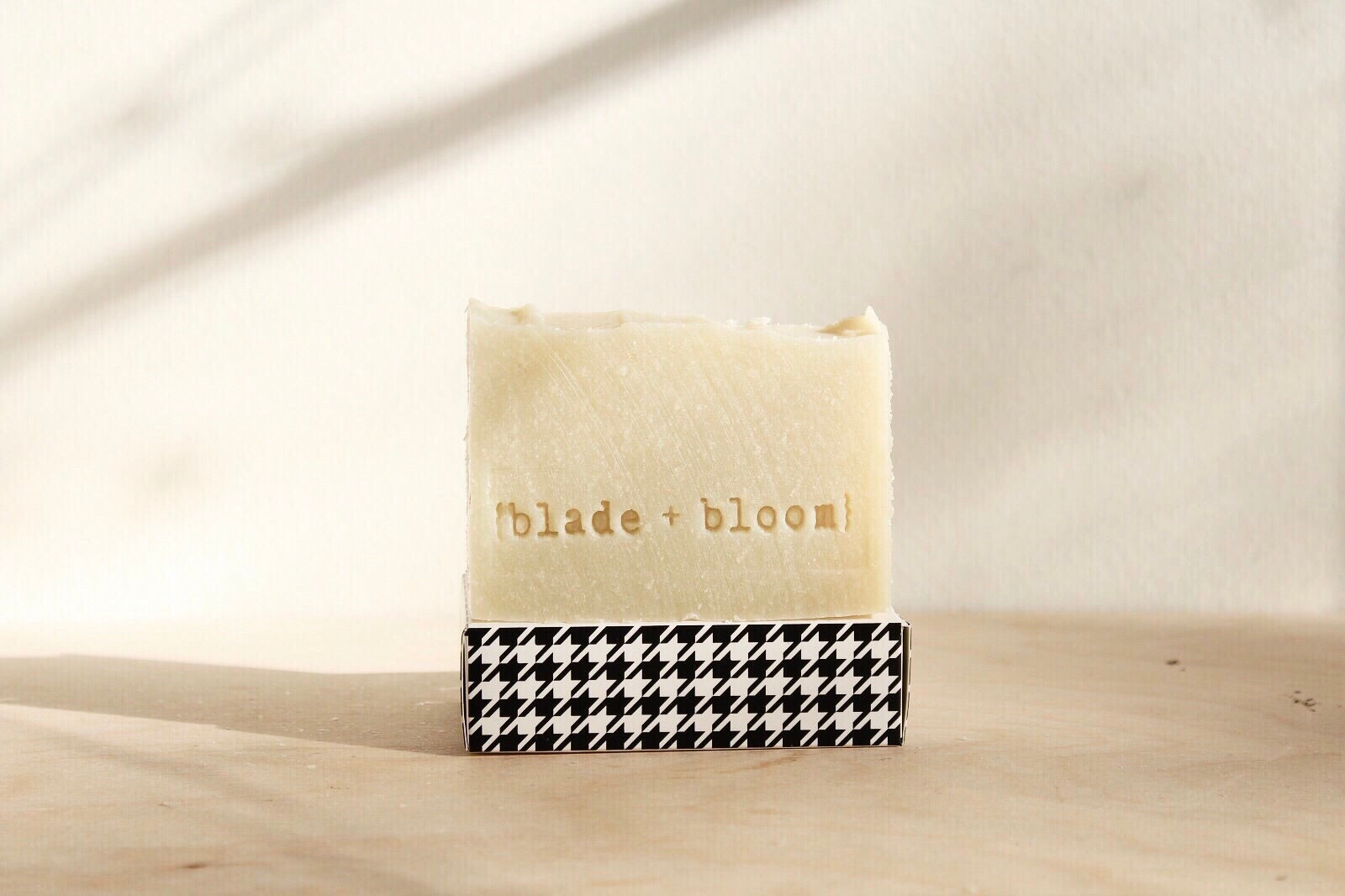 rich cleansing bar/ charming, i'm sure
smells like: the secret ingredient in your boyfriend's cologne
charming, i'm sure is a vibrant blend of bergamot, lime + litsea cubeba  essential oils
ingredients: saponified olive, coconut, sustainable palm + castor oils, shea + cocoa buttersessential oils, + french green clay
weight: 4.3 oz / 120 g.
All soaps are made from scratch in small batches with love and care in the traditional cold process method. They are cured 4-6 weeks to produce a hard, long lasting bar. Due to the handmade nature of this soap, each bar may differ slightly from the pictures above. To help  your soap last, store on a draining soap dish allowing it to dry between uses.
Fantastic Soap - Wish It Was Larger for the Price
The title pretty much says it all. I love bar soap, and I love natural bar soap even more, but I really love natural bar soap that smells and feels great. This soap definitely does. But, for the cost and size, I'm afraid I'll have to leave the premium soap for someone else to buy. The soap is gone in about +/- a week. While I understand that's the nature of quality natural ingredients, it's a luxury expense I unfortunately can't justify. That's over $500 a year just on soap! Maybe I can prolong my soap life by skipping a day or two and hope the incredible scent of "Charming I'm Sure" will mask any of my offending hotspots. LOL
Favorite artisan soaps!
I've recently been purchasing a variety of bar and liquid soaps as stocking stuffers for Christmas, and from all the small artisan companies I've purchased from, the Blade + Bloom soaps were my absolute favorite, to the point that I may be selfish and keep them for myself!
Soothing
Very moisturizing. I was not dry after use. And amazing smell. Will purchase again.
Moisturizing
I'm so happy with my purchase. Smells clean and fresh. After I rinsed , there was a shine and glow. After drying off. Skin still felt smooth. Already spreading the word .