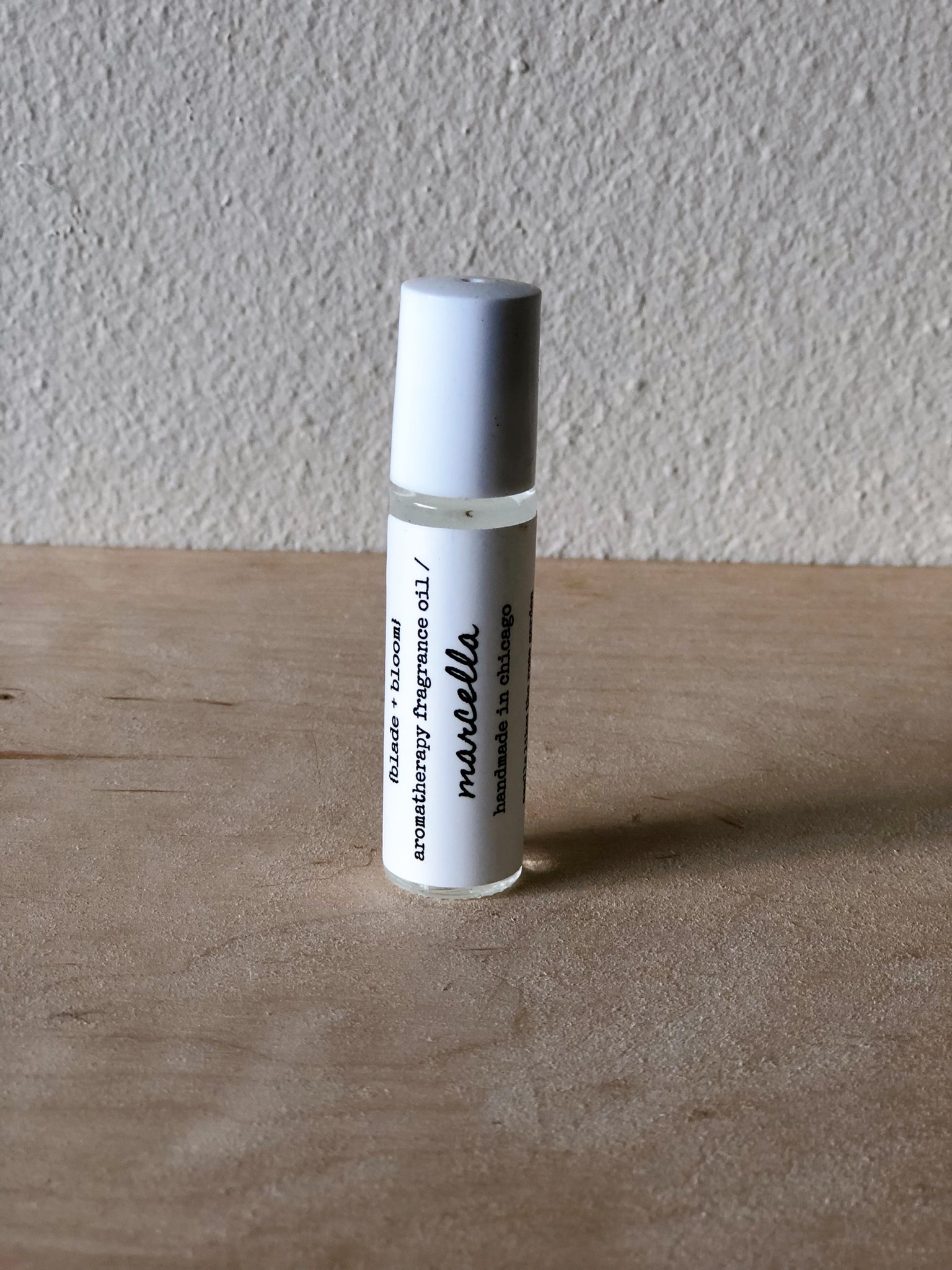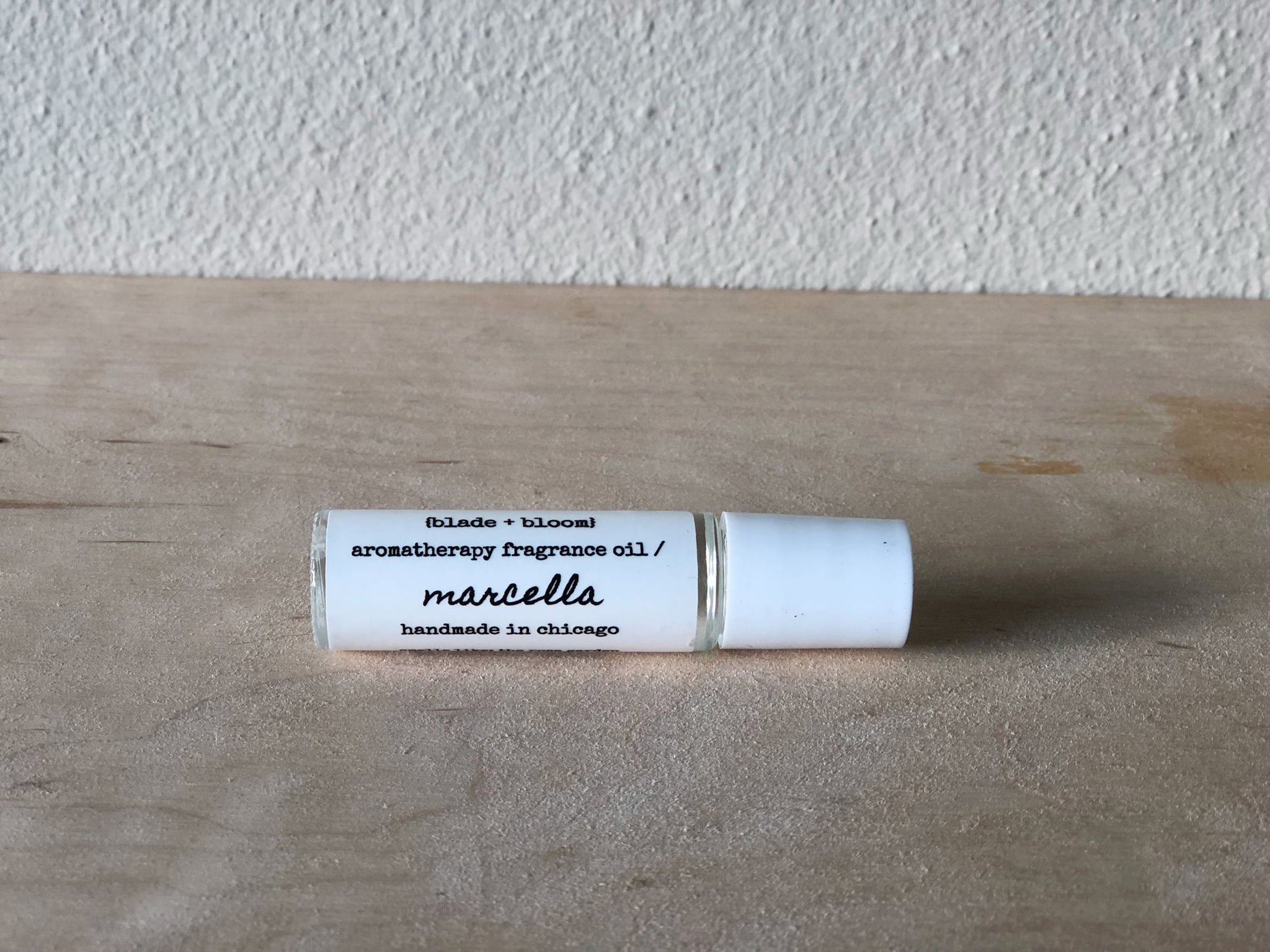 aromatherapy fragrance oil / marcella
aromatherapy fragrance oil is a natural solution created to assist with the inevitable stresses of everyday life. each blend is targeted to a specific function but also doubles as a pure perfume. vegan, no chemical fillers or ingredients are used. 
marcella is a relaxing blend of rosemary, lavender, rose geranium + rose essential oils  
apply to pulse points or remove cap and breathe deeply to feel the effects. perfect size for carrying every day as well as travel. 
Ingredients: fractionated coconut oil, rosemary, lavender, rose geranium, + rose  essential oils
marcella is also available in the rich cleansing bar, rich body oil, rich body whip, rich body scrub, rich salt soak + aromatherapy fragrance oil.
aromatherapy fragrance oil collection:
down time - relaxation + tranquility                                         
balance beam - calm + focus
in the mood - love + openness                                               
good vibes - spirit + creativity
fresh feels - exhilaration + renewal
glow getter - energy + empowerment