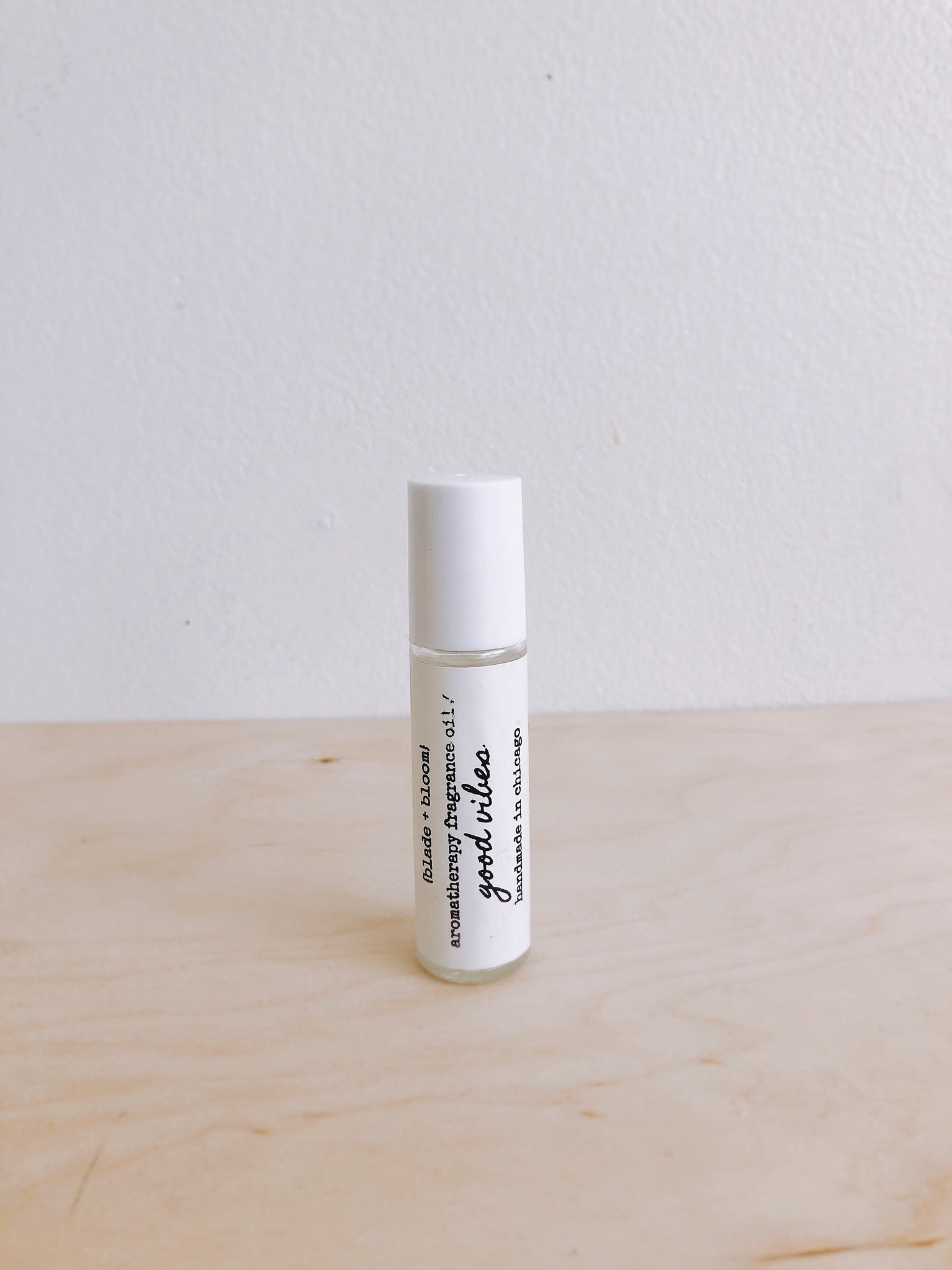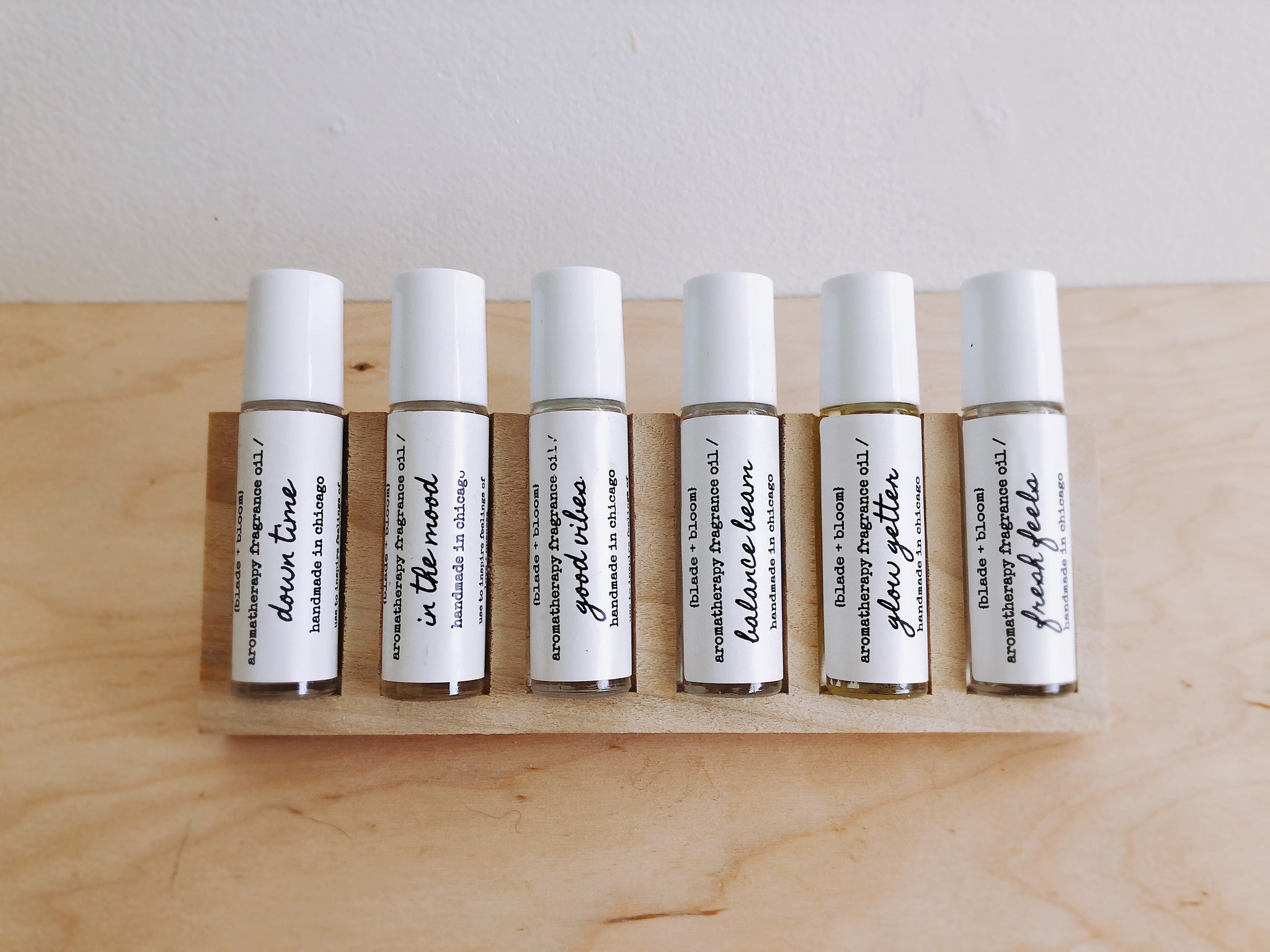 aromatherapy fragrance oil / good vibes
good vibes - use to inspire feelings of: creativity + strength 
aromatherapy fragrance oil is a natural solution created to assist with the inevitable stresses of everyday life. each blend is targeted to a specific function but also doubles as a pure perfume. vegan, no chemical fillers or ingredients are used. 
apply to pulse points or remove cap and breathe deeply to feel the effects. perfect size for carrying every day as well as travel. 
good vibes may also help to: 
- invigorate
- reduce mental fatigue
- stimulate positive thinking
Ingredients: fractionated coconut oil, pink grapefruit, clary sage, fir, bergamot, peppermint, ylang ylang + lemongrass essential oils
.34 oz. / 10 ml.
aromatherapy fragrance oil collection:
down time - relaxation + tranquility                                         
balance beam - calm + focus
in the mood - love + openness                                               
good vibes - spirit + creativity
fresh feels - exhilaration + renewal
glow getter - energy + empowerment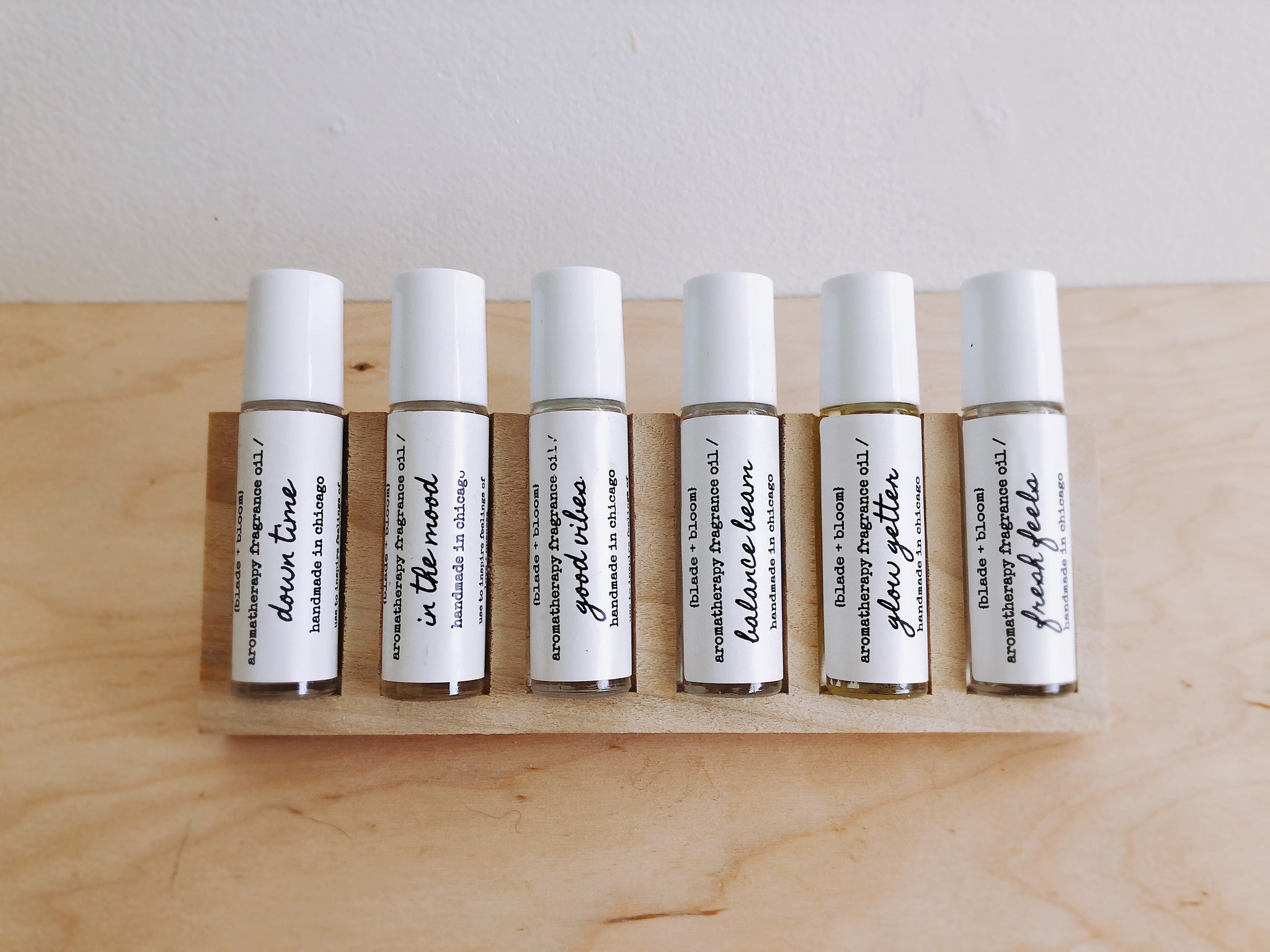 gorgeous scents
lovely tropical scent, not too overpowering, and great aromatherapy roller I purchased as a gift for a good friend - and she says she loves it. the packaging is so great and customer service can't be beat. will be buying more gifts from blade + bloom soon!
Refreshing vibe
Sorry it took so long to review and I'm so excited to have been directed to this local gem of a business! I am really digging the "good vibes" aromatherapy fragrance oil and can't wait to try some different varieties (except I'm loving this one so much, it may just have to be a repeat)!
Disappointed
I can't smell anything, even right after applying!
Great Smell
Would have like the smell to be a little stronger.
I love the fragrance and will buy some more items in the near future.