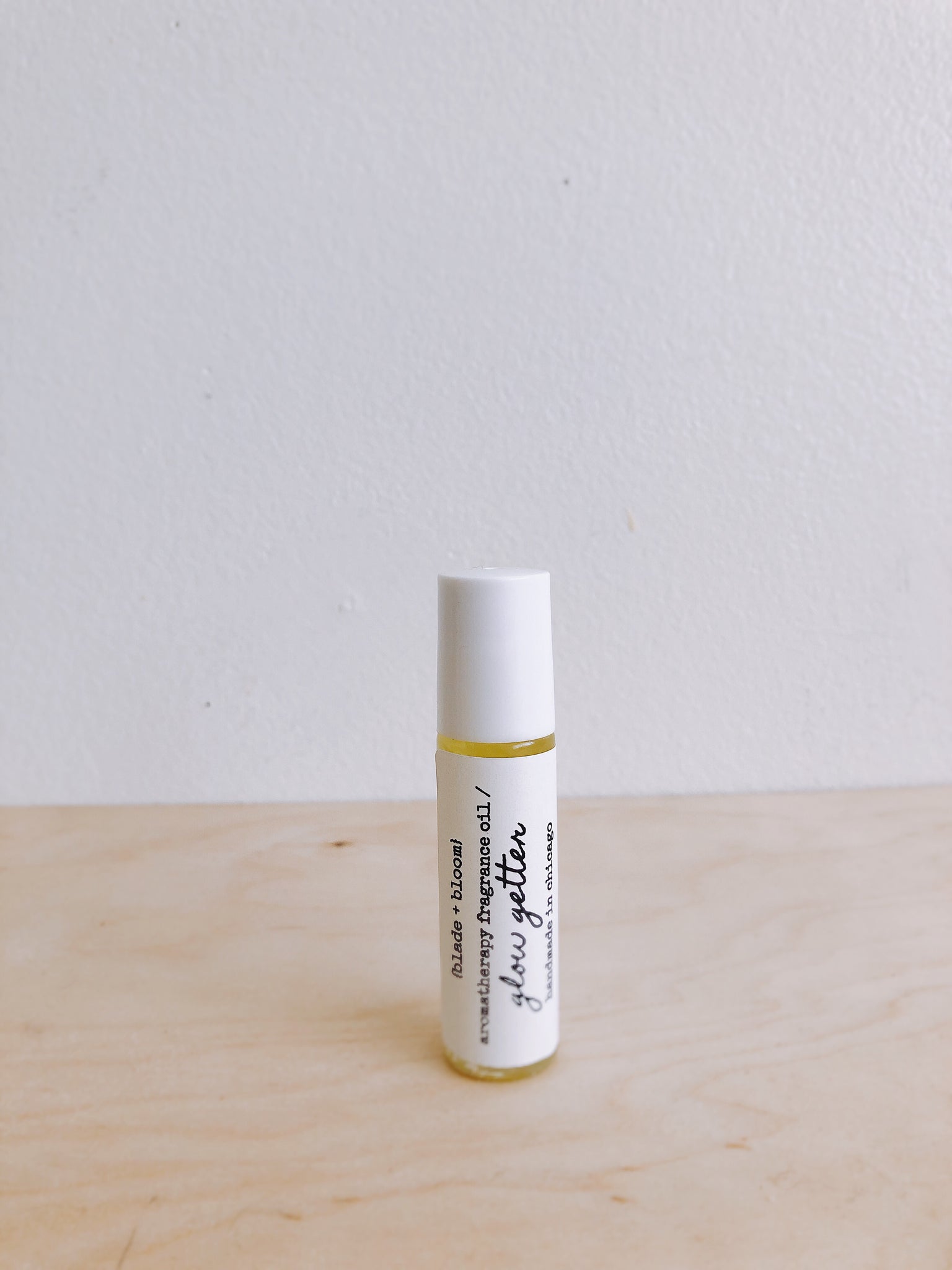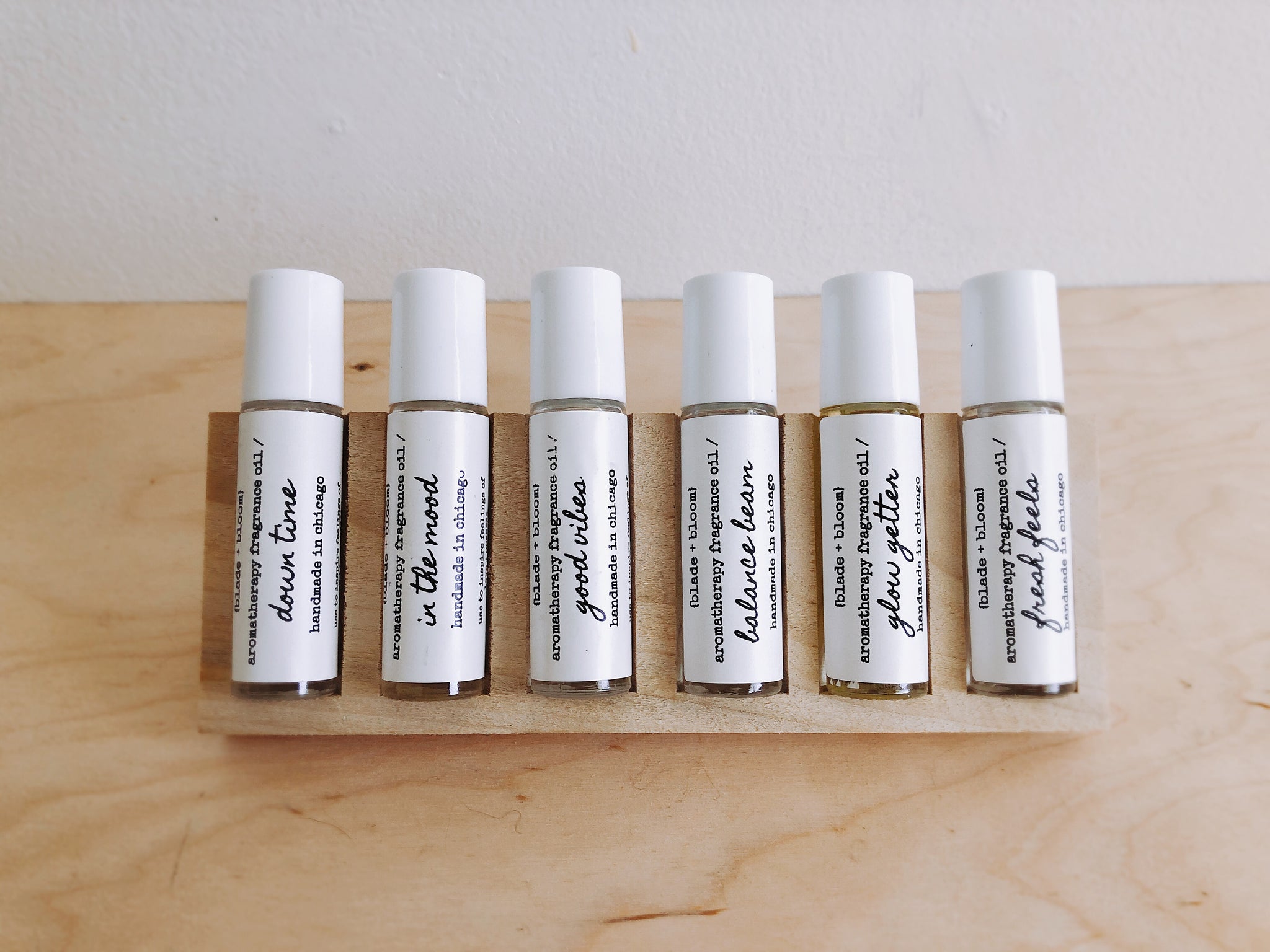 aromatherapy fragrance oil / glow getter
glow getter - use to inspire feelings of: energy + empowerment 
aromatherapy fragrance oil is a natural solution created to assist with the inevitable stresses of everyday life. each blend is targeted to a specific function but also doubles as a pure perfume. vegan, no chemical fillers or ingredients are used. 
apply to pulse points or remove cap and breathe deeply to feel the effects. perfect size for carrying every day as well as travel. 
glow getter may also help to: 
- elevate mood
- reduce tension
- boost energy levels
Ingredients: fractionated coconut oil, rose, tangerine, orange + lavender essential oils
glow getter also available in rich body oil, rich body whip, rich body scrub + rich salt soak 
aromatherapy fragrance oil collection:
down time - relaxation + tranquility                                         
balance beam - calm + focus
in the mood - love + openness                                               
good vibes - spirit + creativity
fresh feels - exhilaration + renewal
glow getter - energy + empowerment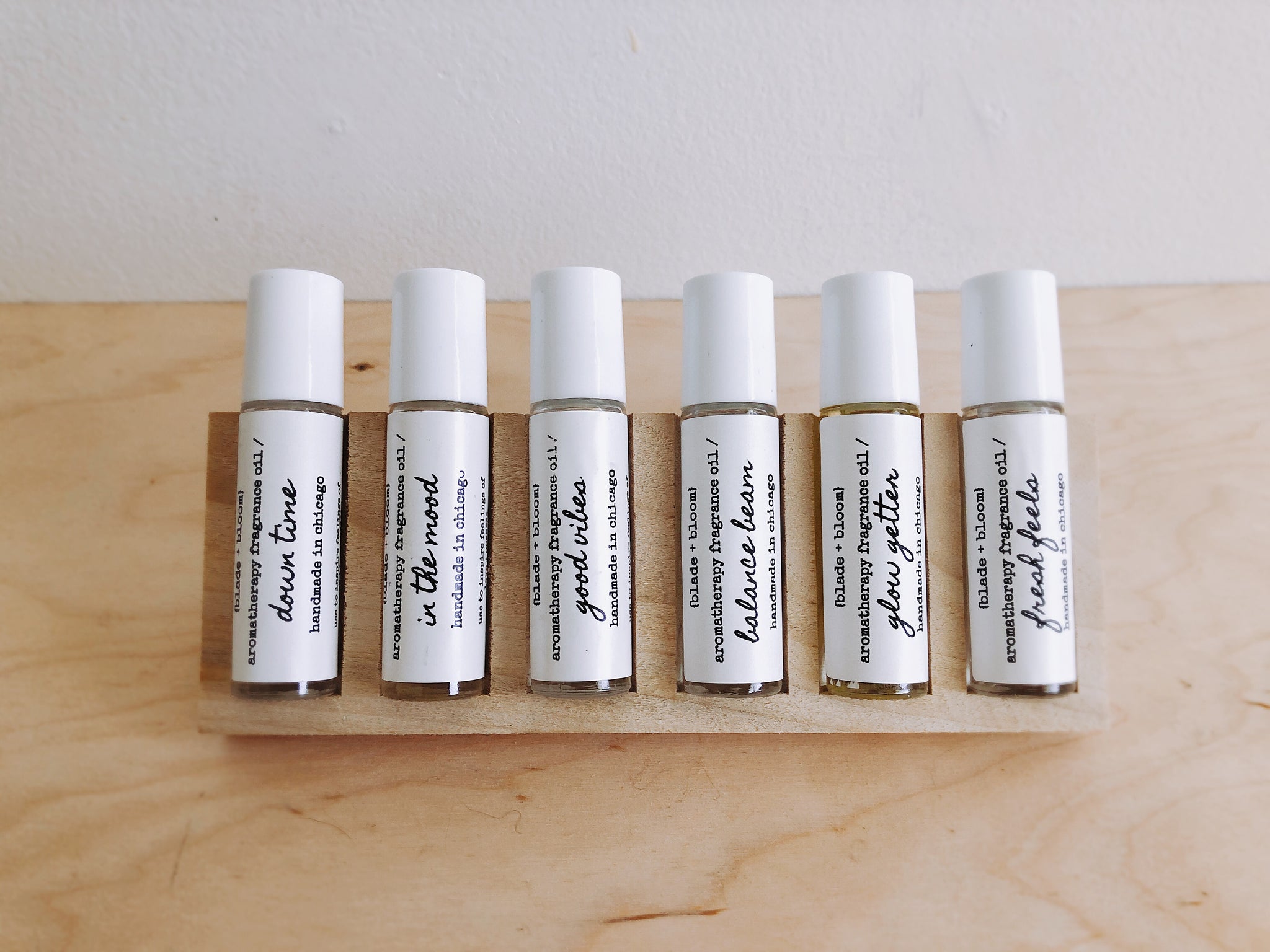 Wonderful products!
I continue to treat myself to these healing, nurturing products that are super-helpful in treating my dry winter skin. Thank you!!
Love it! So uplifting
Glow Getter is my favorite among the fragrance oils that I purchased. It is so bright and wonderful smelling. I can definitely smell the tangerine notes, but it isn't overwhelming. I love this scent, definitely brightens my mood. I will most definitely purchase again.
warm and bright smell!
The citrus is strong in this blend, but it still has a lot of warmth to it—would recommend! On general note, I love the roll-on style of the oils, and all the scents I've ordered have been amazing. Thank you so much!!
Smells beautiful!
Love this scent! Enjoy putting it on every morning to remind myself to be a 'glow getter"! Shipped really fast too.
Alluring.Rich.Lovely
Just received this and put it on immediately and...wow. It's incredibly fragrant - warm, as others have said. It's my absolute new favorite. Blade & Bloom kills it with the scents in ALL their products. (I also received replacements of the rich face balm and rich face serum which are both scented beautifully.) Loving all this handmade skincare. Cant speak highly enough about this and all the products I've tried so far.