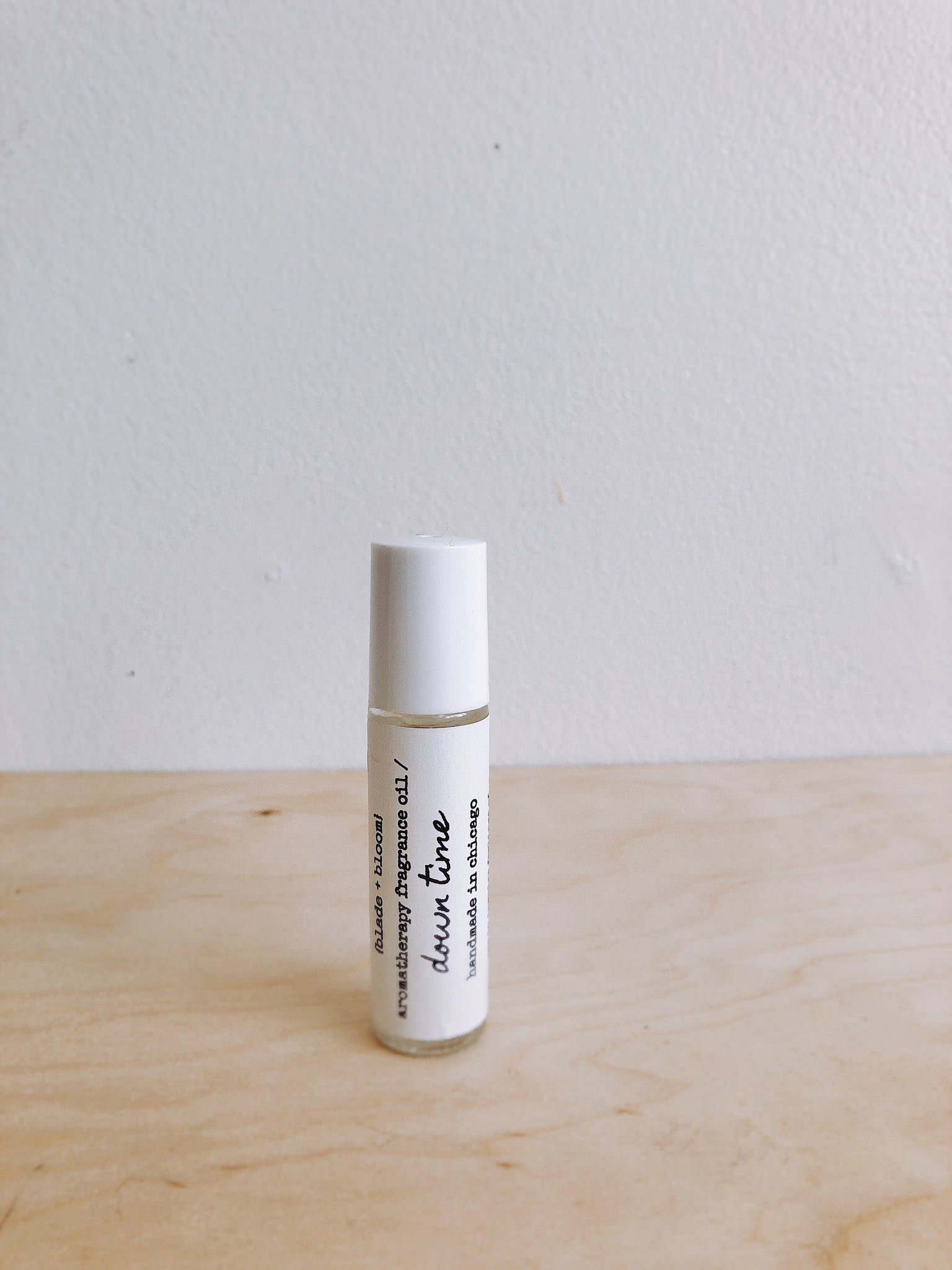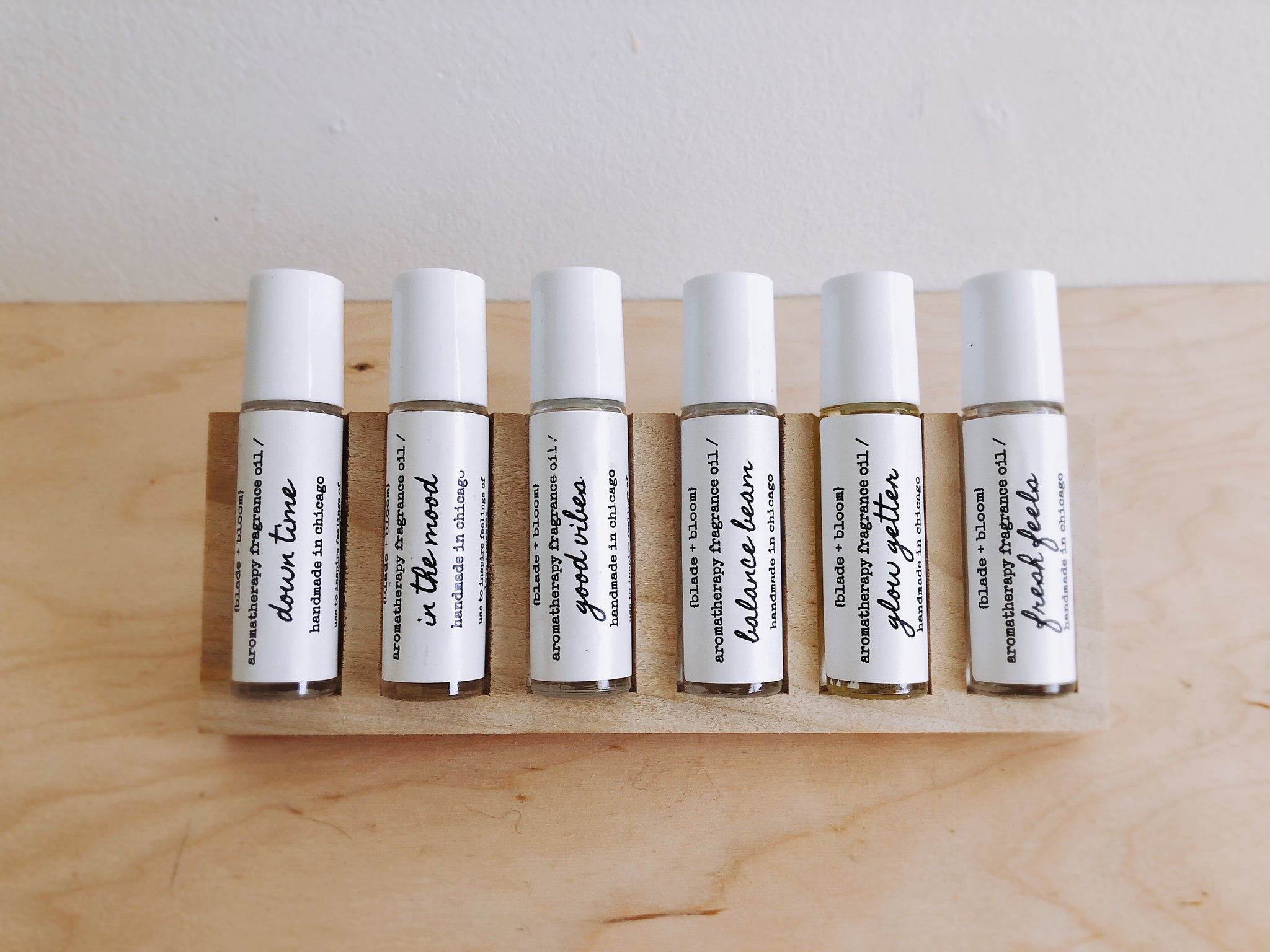 aromatherapy fragrance oil / down time
down time - use to inspire feelings of: relaxation + tranquility 
aromatherapy fragrance oil is a natural solution created to assist with the inevitable stresses of everyday life. each blend is targeted to a specific function but also doubles as a pure perfume. vegan, no chemical fillers or ingredients are used. 
apply to pulse points or remove cap and breathe deeply to feel the effects. perfect size for carrying every day as well as travel. 
down time may also help to: 
- aid sleep
- induce relaxation
- relieve headaches (apply to temples)
Ingredients: fractionated coconut oil, lavender, cedarwood, juniper, vetiver + ylang ylang essential oils
aromatherapy fragrance oil collection:
down time - relaxation + tranquility                                         
balance beam - calm + focus
in the mood - love + openness                                               
good vibes - spirit + creativity
fresh feels - exhilaration + renewal
glow getter - energy + empowerment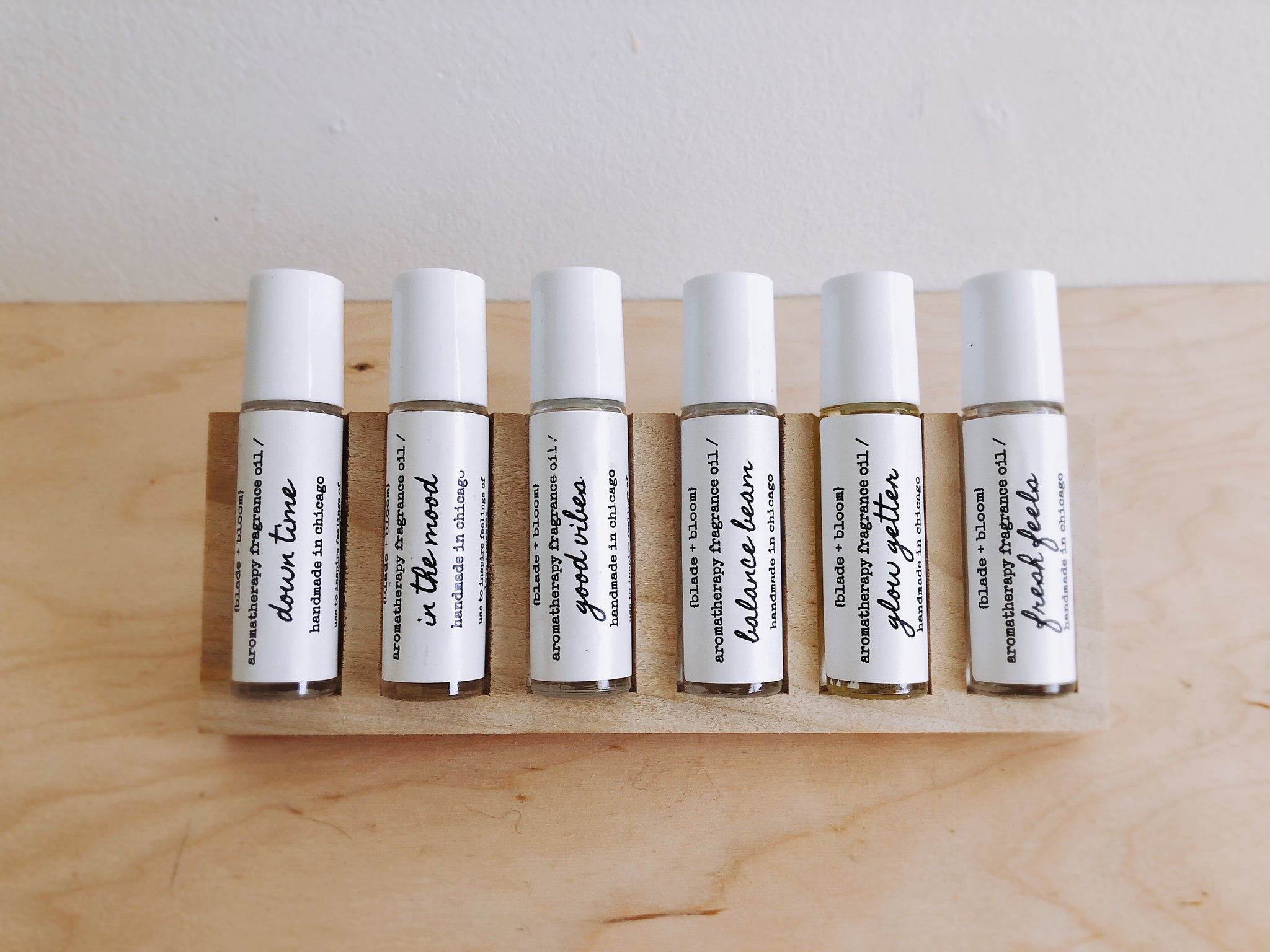 Makes me feel so relaxed
Im obsessed with this scent AND it makes me feel so relaxed. I have been using it multiple times a day since it arrived!
Down time
Its smells really nice and relaxing. Its perfect for bedtime right after a shower.
Wow wow wow!
I absolutely love the aromatherapy oils that I got. The order was correct and they are absolutely amazing. I'll definitely be recommending this brand to friends and family!
good smell!
I like the smokiness of this smell and have been using it on my pulse points at night. It's not quite as lavender-y as I was expecting (the other smells are very present), but it was great nonetheless, and I would recommend purchasing!
Amazing scents, beautiful products!
Love my downtime aromatherapy fragrance oil-I put it on my temples and wrists every night before I go to bed as I wind down. I also burn my please baby please baby candle when I'm reading and it's the most perfect warm, comforting, subtle scent. So happy with my purchases - I can tell the effort and care that went into creating and packaging them. Perfect for yourself and as gifts!